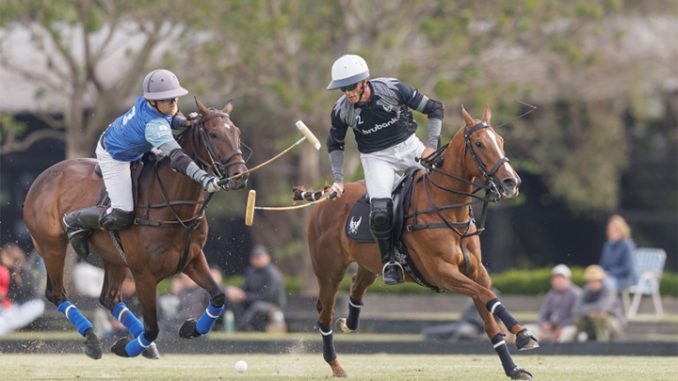 Concluding the second of two match dates at the AAP Headquarters in Pilar, Wednesday's action in the 130thArgentine Open Polo Championship kicked-off between Ellerstina Yellow Rose (Nicolas Pieres, Gonzalo Pieres, Bautista Bayugar, Ignatius du Plessis) and El Overo Z7 UAE (Lucas Monteverde Jr., Victorino Ruiz Jorba, Teodoro Lacau, Cruz Heguy).

Dominating from the field, four goals off the mallet of Ellerstina Yellow Roses' Nicolas Pieres was complimented with three conversions from Gonzalo Pieres. Accounting for all El Overo Z7 UAE's first half offense, Heguy stuck twice from the field and once from the line. Effectively controlling the pace of play, the impressive firepower of Ellerstina Yellow Rose resulted in an impressive 10-3 lead at the half.
Following a 30-yard conversion from Heguy, El Overo Z7 UAE began their comeback bid on with Lacau finding the posts, as Heguy continued to strike from the penalty line. Despite committing fourteen fouls in the contest, Ellerstina Yellow Rose overcame their foul troubles with scoring efforts from each teammate, that included a five-goal performance from Nicolas Pieres to hold on for the 15-11 victory.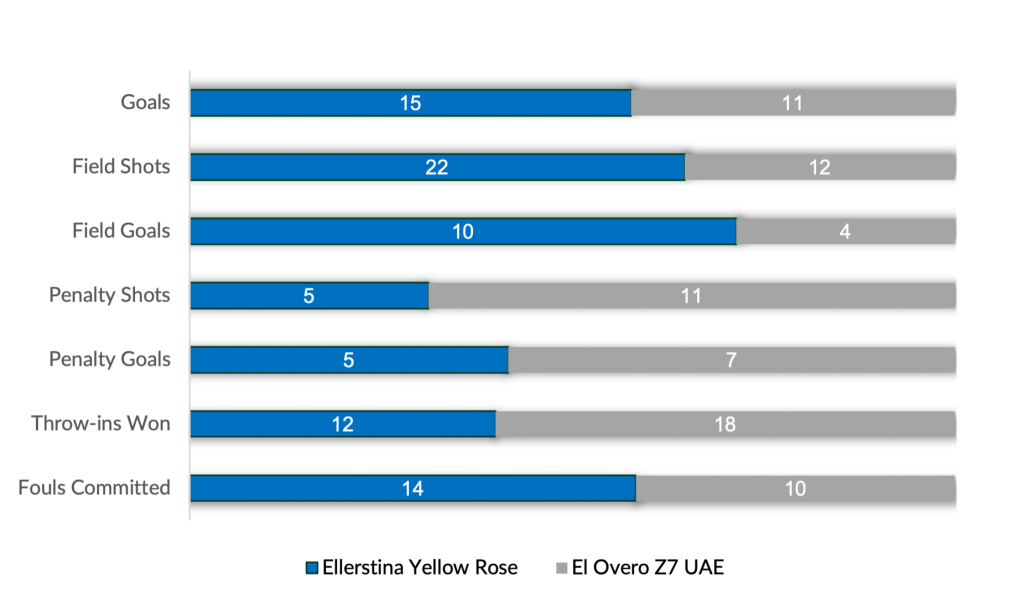 Wrapping up the doubleheader, La Ensenada (Juan Britos, Alfredo Bigatti, Juan Martin Zubia, Jeronimo del Carril) faced La Irenita Clinova (Facundo F. Llorente, Tomas F. Llorente, Matias Torres Zavaleta, Isidro Strada).

Doubling La Irenita Clinova in shots, La Ensenada Brubank's 54% shooting accuracy featured all four teammates reaching the scoreboard in a balanced effort that included two assists from Bigatti. Both teams found success early at the line, with La Ensenada Brubank's Britos racking up three goals, as Strada and Tomas F. Llorente answered with two conversions for La Irenita Clinova. Holding their opponents to just five shots in open play, a strong defensive effort combined with timely goals gave La Ensenada Brubank the 10-3 advantage at the break.
Carrying their momentum into the second half of play, Britos continued to lead La Ensenada Brubank, shooting 67% and adding two more from the field. Strada and Tomas F. Llorente each contributed another two goals for La Irenita Clinova, but their inability to find a consistent offensive rhythm allowed La Ensenada Brubank to build off their commanding lead and take the match 21-8.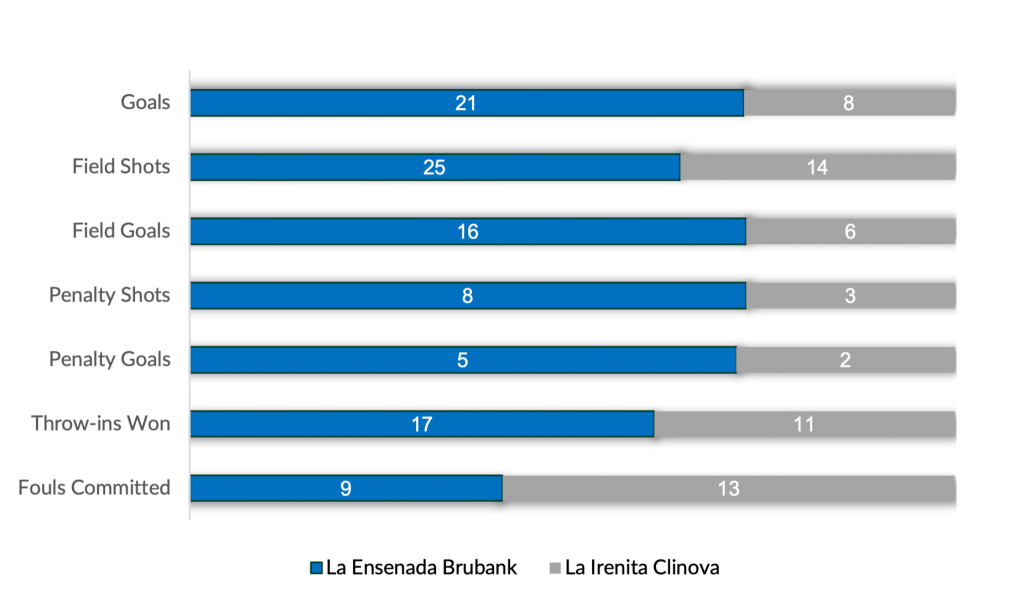 Upcoming Schedule
Sunday, November 5
La Ensenada vs El Overo Z7 UAE
La Natividad vs La Irenita Clinova
Photo Credit: ©Matías Callejo/Prensa AAP