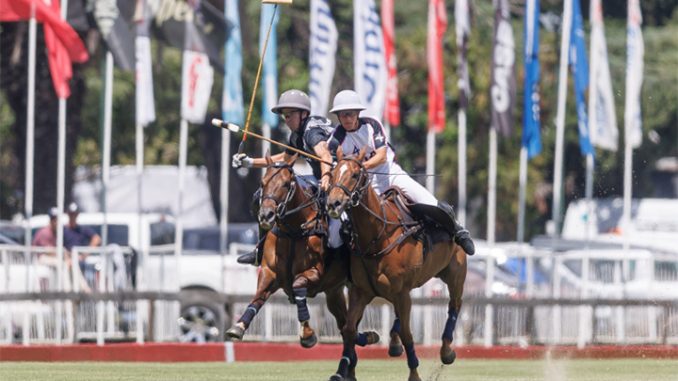 Following a delay in play due to rain, the 130th Argentine Open Polo Championship was back underway at Palermo with La Ensenada Brubank (Juan Britos, Alfredo Bigatti, Juan Martin Zubia, Jeronimo de Carril) facing El Overo Z7 UAE (Lucas Monteverde Jr., Victorino Ruiz Jorba, Teodoro Lacau, Cruz Heguy).

Dominating early in open play, goals from all La Ensenada Brubank teammates including three off the mallet of Zubia set the tone for a high scoring first half. Struggling to find a rhythm from the field, El Overo Z7 UAE were held to just nine shots with Jorba leading the offensive efforts. Shooting 75% from the line, La Natividad added three conversions from Britos, as the team in green took a commanding 12-4 lead at the break.
Pushing for a comeback, El Overo Z7 UAE found their stride outshooting La Ensenada Brubank, as four goals from Monteverde were complimented with two conversions from Heguy. Not to be deterred, La Ensenada Brubank kept the pressure on their opponents with a balanced effort from Zubia, de Carril and Britos combining for six second half goals to seal the 18-13 victory.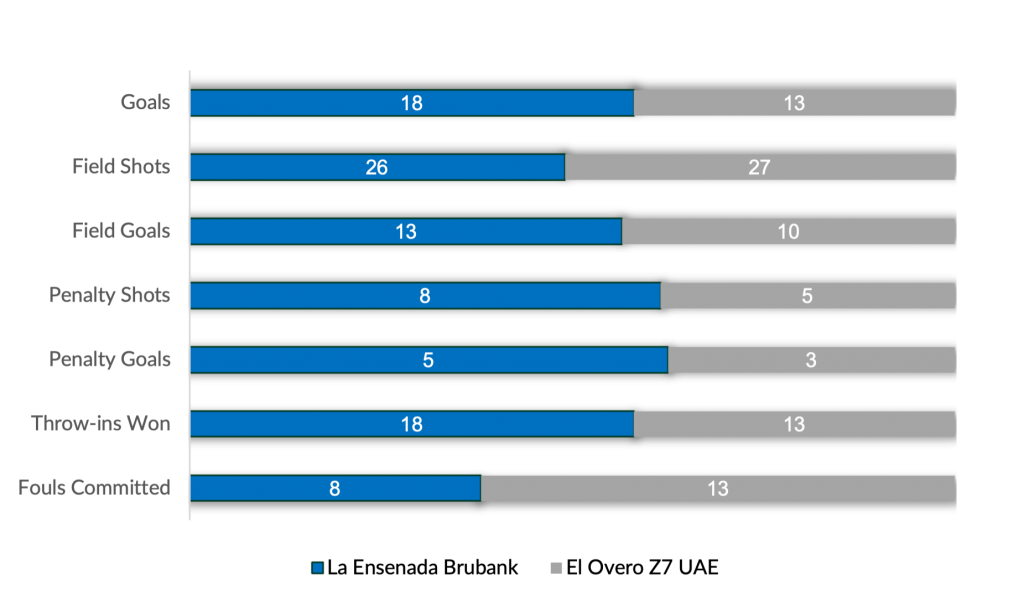 The second game on Sunday's doubleheader featured La Natividad (Camilo Castagnola, Facundo Pieres, Bartolome Castagnola Jr., Pablo Mac Donough) against La Irenita Clinova (Facundo F. Llorente, Tomas F. Llorente, Matias Torres Zavaleta, Isidro Strada).

Following an opening goal from La Irenita Clinova's Tomas F. Llorente, La Natividad took command, scoring nine unanswered led by 9-goaler Pieres with five from the field. Holding La Irenita Clinova to just six shots, La Natividad's flurry of offensive combined with a 62% shooting accuracy gave them the dominant 9-2 advantage at the half.
Continuing their offensive onslaught, eighteen shots in the second half included four field goals off the mallet of Camilo Castagnola and two conversions from Pieres. Going 2 for 4 in penalty attempts, La Irenita Clinova's Strada found success at the line, but the powerful play of La Natividad that included a spectacular 7-goal performance from Camilo Castagnola was simply unstoppable with La Natividad easily claiming the 22-7 win.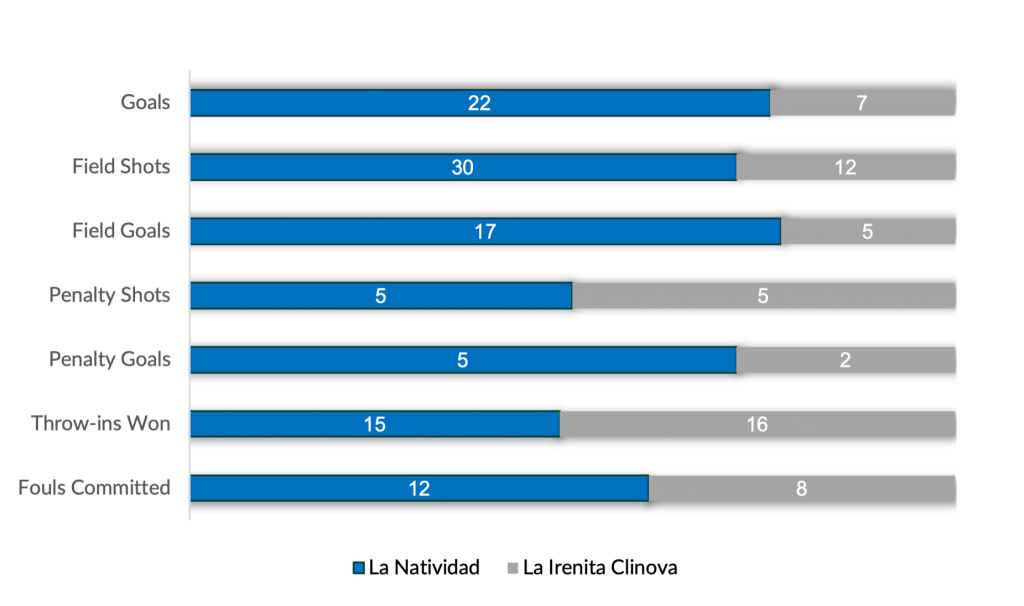 Upcoming Schedule
Monday, November 6
Cría La Dolfina vs La Esquina La Mascota
La Dolfina Saudi vs La Hache Cría & Polo
Photo Credit: ©Matías Callejo/Prensa AAP