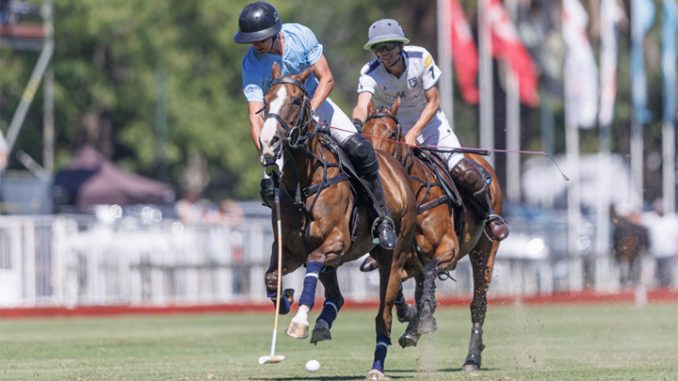 Continuing action in the 130th Argentine Open Polo Championship at Palermo, Cría La Dolfina (Guillermo Terrera, Tomas Panelo, Diego Cavanagh, Alejo Taranco) faced La Esquina La Mascota (Pascual Sainz de Vicuña, Cristian Laprida, Lucas James, sub. Juan Zubiaurre, Ignacio Laprida).

Doubling La Esquina La Mascota in shots from the field, a 54% shooting accuracy from Cría La Dolfina resulted in seven goals, including contributions from Panelo and Cavanagh. Accounting for all La Esquina La Mascota's first half offensive efforts, de Vicuña shot 100%, including four from the field and two conversions. Also taking advantage at the penalty line, Cavanagh went 3 for 3, as Cría La Dolfina entered the break with an 11-6 lead.
Combining for twenty-one shots on goal, both teams struggled to find the goal in open play, with La Esquina's accuracy emerging on top, as goals from Laprida, Zubiaurre and de Vicuña kept their team within striking distance. Relying on the leadership of Cavanagh, the 8-goaler added three more conversions, as Cría La Dolfina's early lead and ability to control the pace of play resulted in the 16-10 win.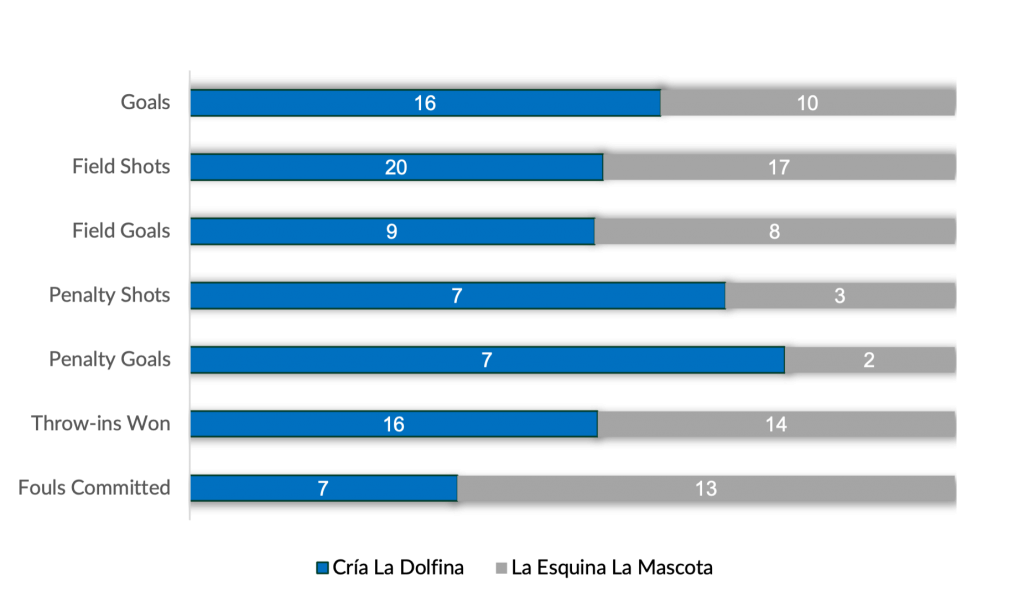 In the second match of Monday's doubleheader, La Dolfina Saudi (Adolfo Cambiaso, David "Pelon" Stirling, Poroto Cambiaso, Juan Martin Nero) made their anticipated tournament debut against La Hache Cría & Polo (Rufino Bensadon, Carlos Maria Ulloa, Facundo Sola, Joaquin Pittaluga).

Wasting no time to make a commanding statement, reigning Argentine Open champions La Dolfina Saudi quickly established their offensive prowess. Led by the efforts of Poroto Cambiaso, the 10-goaler totalled six-goals in the first half, including four penalty goals. Taking full advantage of La Hache Cría & Polo's foul troubles, La Dolfina managed to stifle any opportunity for a counterattack, as La Dolfina Saudi held their opponents to just two conversions to take a comfortable 8-2 at the break.
Following a penalty goal off the mallet of La Hache Cría & Polo's Pittaluga, La Dolfina Saudi was back on the attack. Seemingly unstoppable, the father-son Cambiaso duo racked up eight goals for La Dolfina Saudi. Despite attempting six shots from the field, La Hache Cría & Polo were unable to find the posts, as a spectacular 10-goal performance from Poroto Cambiaso blazed the trail for La Dolfina Saudi's dominant 19-3 victory.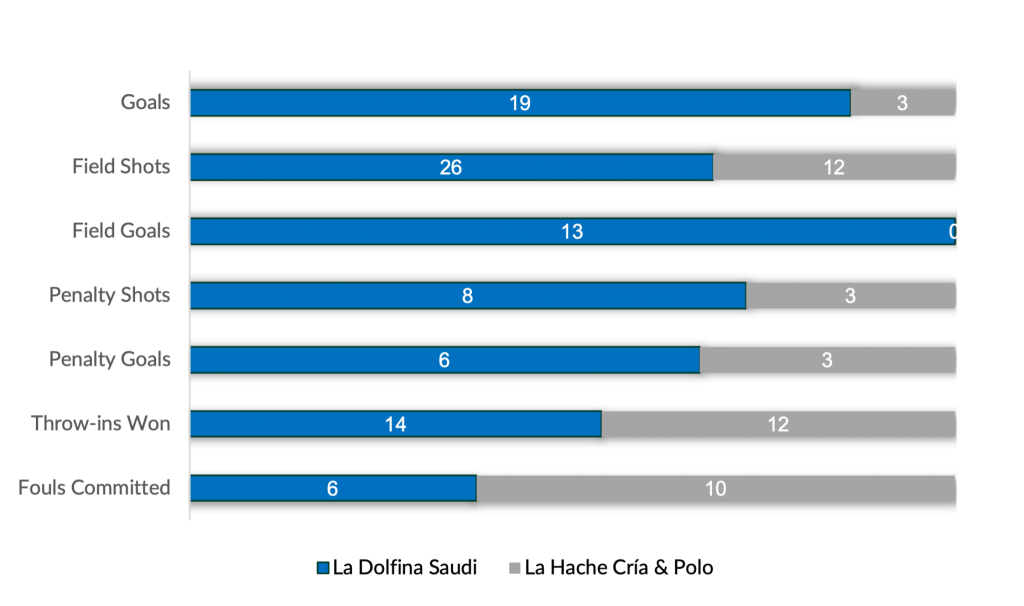 Upcoming Schedule
Monday, November 13
La Dolfina Saudi vs La Esquina La Mascota
La Hache La Roca vs Cría La Dolfina
Photo Credit: ©Matías Callejo/Prensa AAP