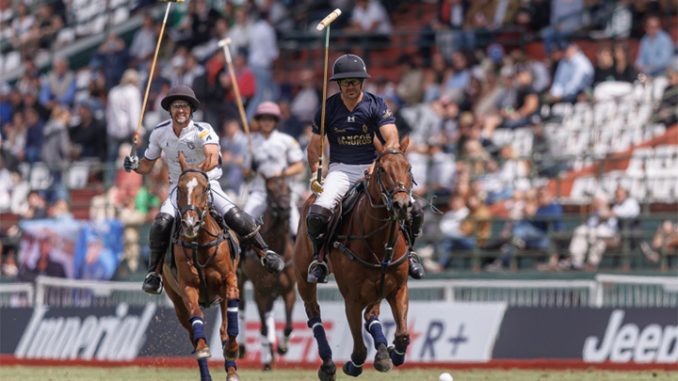 Resuming competition in the 130th Argentine Open Polo Championship at Palermo, La Dolfina Saudi (Adolfo Cambiaso, David "Pelon" Stirling, Poroto Cambiaso, Juan Martin Nero) went head-to-head against La Esquina La Mascota (Pascual Sainz de Vicuña, Cristian Laprida, sub. Juan Zubiaurre, Ignacio Laprida).

Overpowering their competition from the outset, 40-goal La Dolfina Saudi blazed their way to a second consecutive victory with a powerful first half. Led by trio of Adolfo Cambiaso, Poroto Cambiaso and Nero from the field, 47% accuracy in open play resulted in a combined nine goals. Struggling to establish an offensive rhythm, La Esquina La Mascota managed just four shots with their first goal coming off the mallet of Zubiaurre in the fourth, as La Dolfina Saudi took a dominant 11-1 lead into the break.
Maintaining their explosive firepower in the second half, the youngest Cambiaso led La Dolfina Saudi with four goals in the field and two at the penalty line. Taking advantage of their penalty opportunities, La Esquina La Mascota converted each of their attempts, with Ignacio Laprida going 5 for 5. Assembling an impressive 10-goal performance from Poroto Cambiaso, La Dolfina Saudi's ability to strike early and often with accuracy and efficiency resulted in the resounding 22-7 win.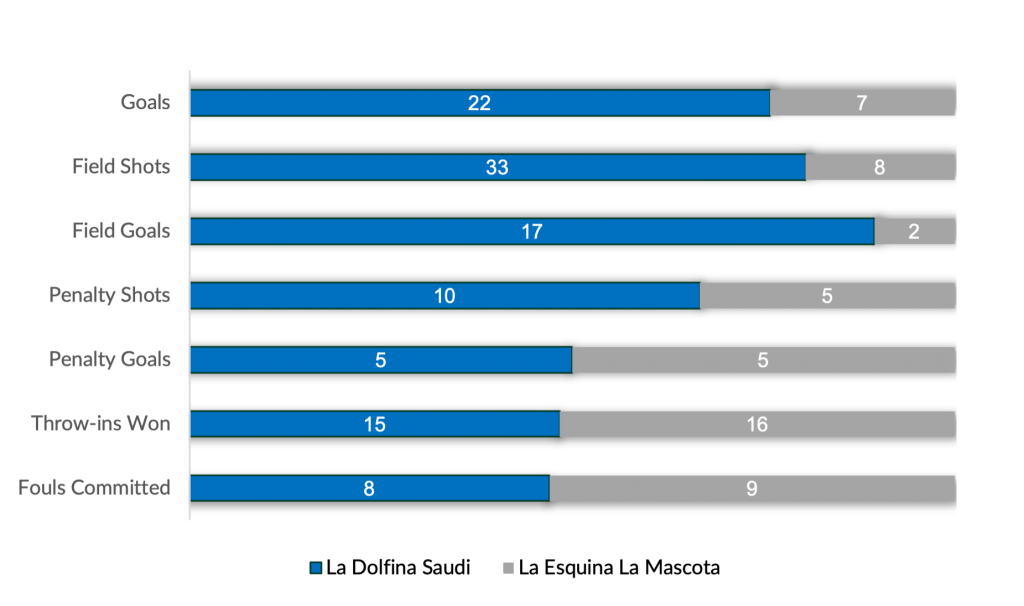 Capping off Monday's doubleheader, La Hache La Roca (Pablo Pieres, Hilario Ulloa, Guillermo Caset, Francisco Elizalde) faced Cría La Dolfina (Guillermo Terrera, Tomas Panelo, Diego Cavanagh, Alejo Taranco).

Despite combining for twenty-two shots, both teams struggled to find the posts in open play. Shooting just 31%, Cavanagh and Terrera teamed-up for Cría La Dolfina's offensive efforts, as La Hache La Roca's Pieres, Ulloa and Caset combined for one goal field goal each. Finding more success at the line, Cría La Dolfina hit three conversions as La Hache La Roca's ability to convert four goals on five attempts lifted them to a 7-5 advantage at the horn.
Breaking through in the second half, La Hache La Roca's duo of Caset and Pieres added five more field and three conversions to the scoreboard. Despite three penalty goals from Cavanagh for Cría La Dolfina, their difficulties from the field allowed La Hache La Roca to control the pace of play and ultimately seal the 15-9 victory.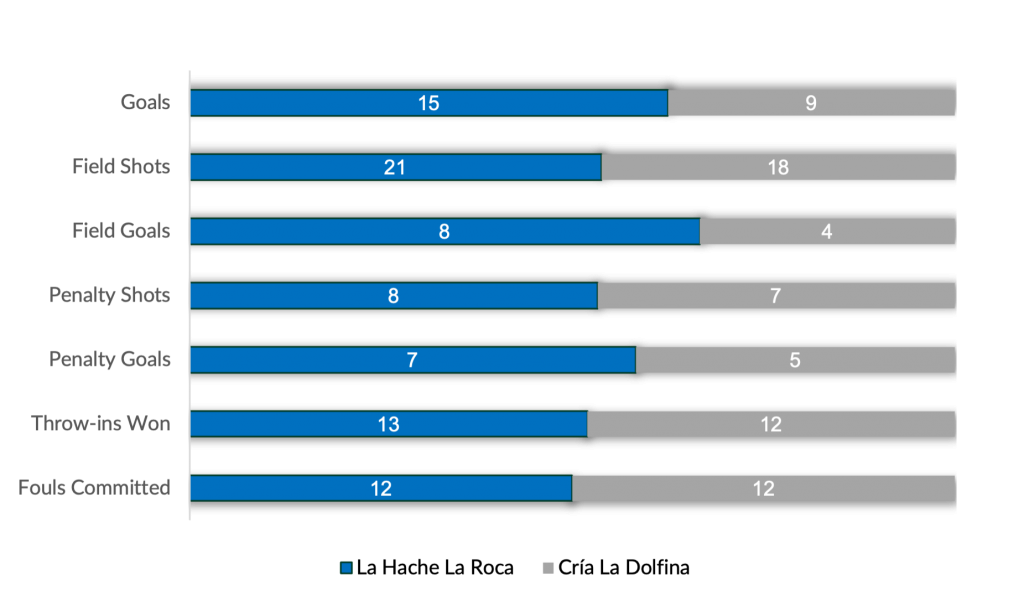 Upcoming Schedule
Tuesday, November 14
La Natividad vs El Overo Z7 UAE
Ellerstina Yellow Rose vs La Ensenada Brubank
Photo Credit: ©Matías Callejo/Prensa AAP