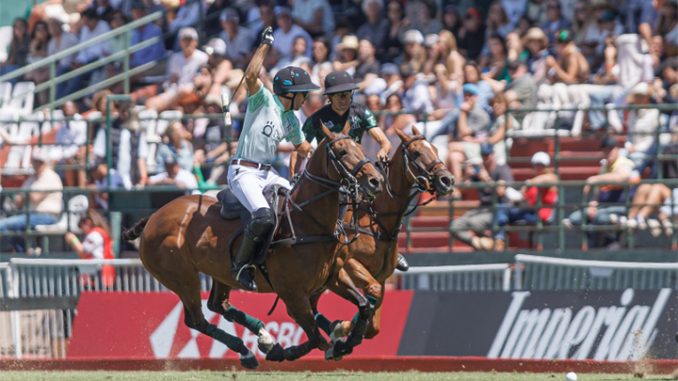 Kicking-off Saturday's doubleheader in the 130th Argentine Open Polo Championship at Palermo, La Hache La Roca (Pablo Pieres, Hilario Ulloa, Guillermo Caset, Francisco Elizalde, sub. Manuel Elizalde) faced La Hache Cría & Polo (Rufino Bensadon, Carlos Maria Ulloa, Facundo Sola, Joaquin Pittaluga).

Outshooting La Hache Cría & Polo in open play, a 67% shooting percentage saw each La Hache La Roca teammate reach the scoreboard, including four off the mallet of Caset. Going three for three at the line, Pieres sank three conversions, as La Hache Cria & Polo's Pittaluga answered with two penalty goals of his own. Breaking through in the second chukka, La Hache Cria & Polo's ability to control the pace of play allowed them to take a comfortable 14-5 lead into the break.
Continuing to find success in the field, La Hache La Roca's Ulloa added three more goals, as Caset and Francisco Elizalde combined for four in the second half. Utilizing their opportunities at the line, La Hache Cría & Polo made up for their struggles in open play with Pittaluga hitting six successful conversions. Despite their best efforts to pull themselves within striking distance from the penalty line, La Hache La Roca's balanced offensive efforts combined with their early lead resulted in the 23-13 victory.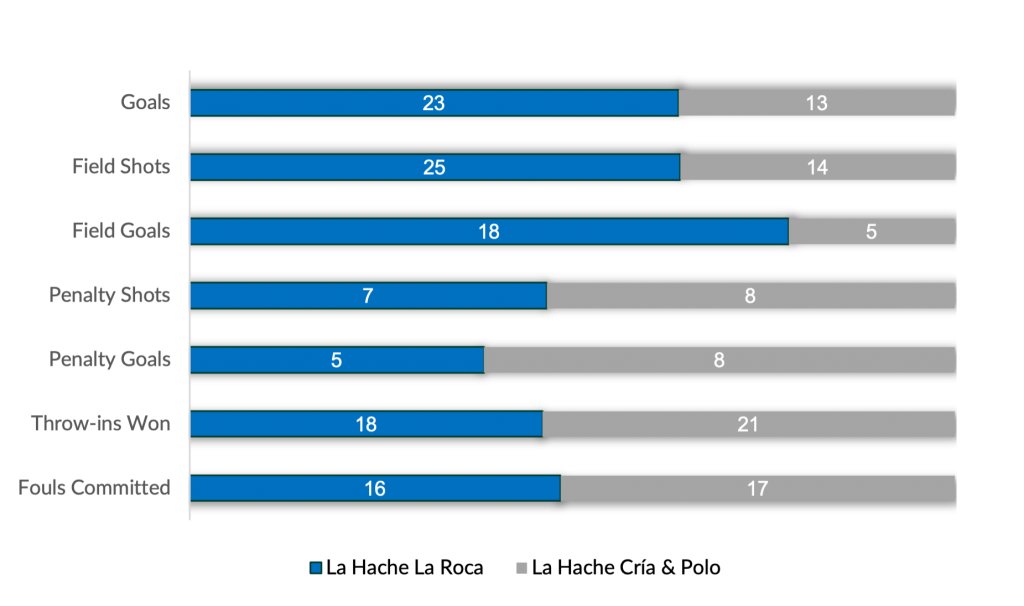 Wrapping up action, La Dolfina Saudi (Adolfo Cambiaso, David "Pelon" Stirling, Poroto Cambiaso, Juan Martin Nero) went head-to-head against Cría La Dolfina (Guillermo Terrera, Tomas Panelo, Diego Cavanagh, Alejo Taranco).

Nearly matching each other in shots, La Dolfina Saudi's accuracy established their early lead on contributions from the father-son Cambiaso duo and Nero. Despite attempting ten shots on goal, Cría La Dolfina's inability to find the posts resulted in a lone field goal from Terrera and a one conversion from Cavanagh. Earning all their offense in open play, La Dolfina Saudi managed to set the tone and take a 7-2 lead at the half.
Commanding play to open the second half, a four goal La Dolfina Saudi run was led by the efforts of Stirling. Following back-to-back conversions from Cría La Dolfina's Cavanagh in the seventh, La Dolfina Saudi was back on the attack featuring two goals from leading scorer Poroto Cambiaso. Shooting just 3.6% from the field, Cría La Dolfina's inability to establish an effective offensive rhythm allowed La Dolfina Saudi to take the match 13-4.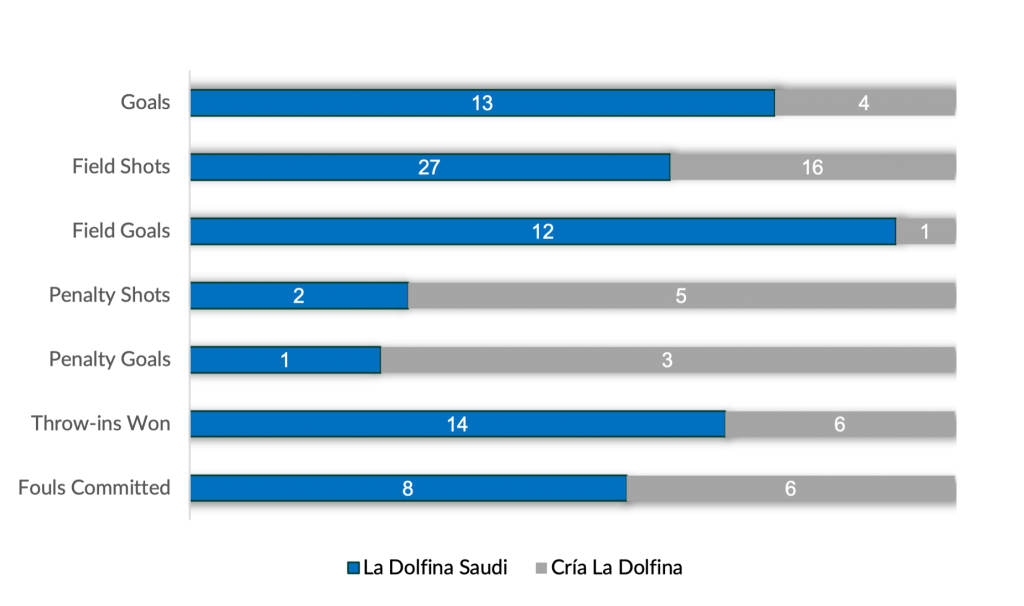 Upcoming Schedule
Monday, November 20
La Irenita Clinova vs El Overo Z7 UAE
La Natividad vs Ellerstina Yellow Rose
Photo Credit: ©Matías Callejo/Prensa AAP