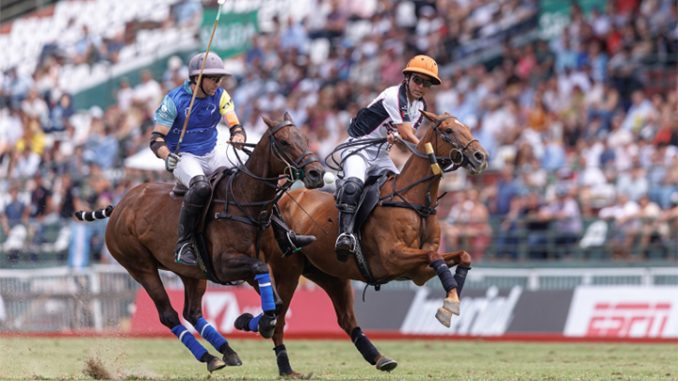 Zone B action in the 130th Argentine Open Polo Championship at Palermo resumed with La Irenita Clinova (Facundo F. Llorente, Tomas F. Llorente, Matias Torres Zavaleta) facing El Overo Z7 UAE (Lucas Monteverde Jr., Victorino Ruiz Jorba, Teodoro Lacau, Cruz Heguy).

Getting out to an early lead, a balanced offensive effort from El Overo Z7 UAE's Monteverde Jr., Heguy and Jorba included five goals from the field and two 60-yard conversions. Finding their stride in the third, the duo of Facundo F. Llorente and Tomas F. Llorente brought La Irenita Clinova back within striking distance on a on a three-goal run, but El Overo Z7's efficient start gave them a 7-5 advantage at the half.
Building on their fourth chukka momentum, Tomas F. Llorente found the posts on a penalty conversion followed by back-to-back field goals to lift La Irenita Clinova to their first lead of the match. Responding in the sixth, El Overo Z7 UAE ignited their offense once more, combining for five goals, including two from Jorba to stave off La Irenita Clinova's comeback bid and seal the 12-9 victory.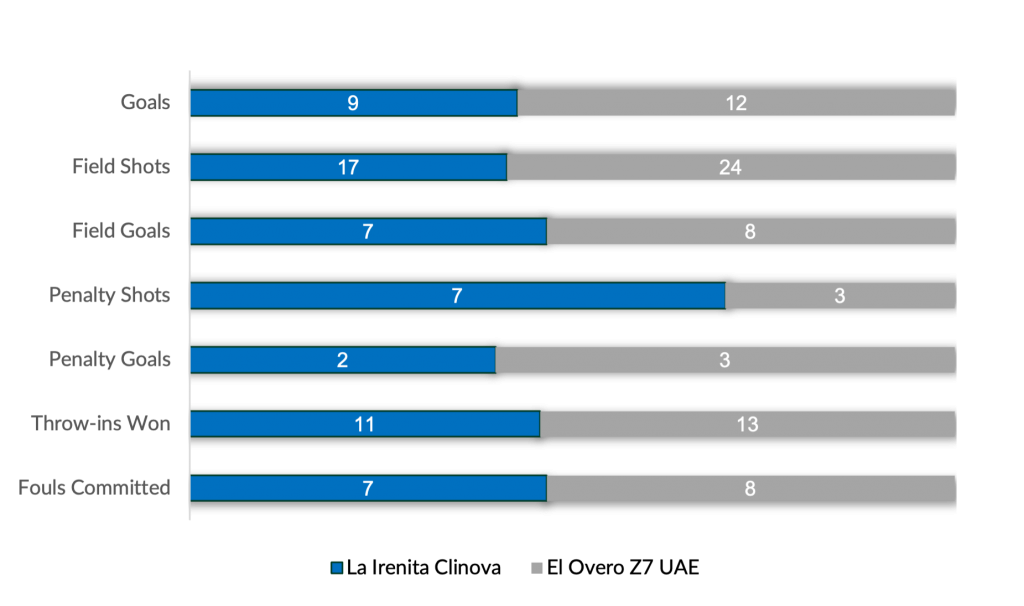 The final contest of Monday's doubleheader, La Natividad (Camilo Castagnola, Facundo Pieres, Bartolome Castagnola Jr., Pablo Mac Donough) went head-to-head against Ellerstina Yellow Rose (Nicolas Pieres, Gonzalo Pieres, Bautista Bayugar, Ignatius du Plessis).

Opening the match with back-to-back goals from Ellerstina Yellow Roses' Gonzalo Pieres, La Natividad promptly responded with two off the mallet of Bartolome Castagnola Jr. Tied entering the fourth chukka, La Natividad overcame three missed penalty attempts shooting 38% at from the field, as offensive contributions from each teammate in open play gave the team in green a 6-4 lead at the break.
Breaking through in the fifth, La Natividad started the second half with a six-goal unanswered run, including a four-goal effort from Mac Donough. Held to just three shots from the field, Nicolas Pieres led the counterattack for Ellerstina Yellow Rose, but La Natividad's ability to create separation while avoiding fouls delivered them the 17-7 win.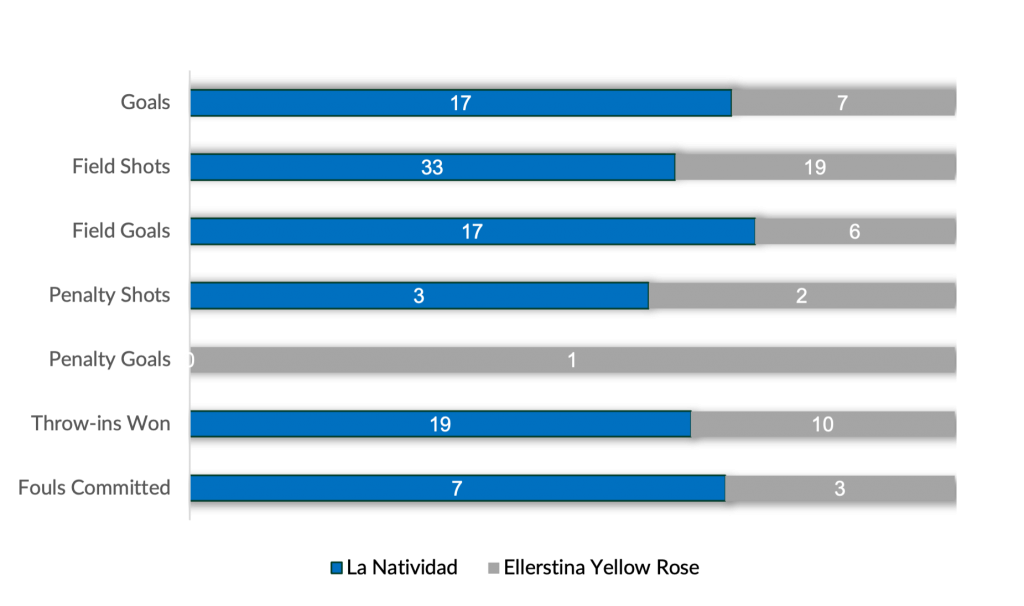 Upcoming Schedule
Saturday, November 25
La Hache Cría & Polo vs La Esquina La Mascota
La Dolfina Saudi vs La Hache La Roca
Photo Credit: ©Matías Callejo/Prensa AAP