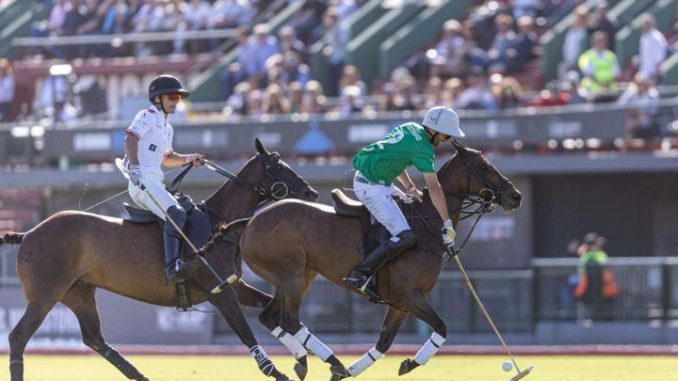 La Ensenada RS Murus Sanctus and La Natividad Power to Wins in Argentine Open
Saturday's action in the 129th Argentine Open at Palermo began with a match-up between La Ensenada RS Murus Sanctus (Facundo Sola, Alfredo Bigatti, Guillermo Caset, Jeronimo del Carril) and La Hache Perpool (Juan Ruiz Guiñazu, Carlos Maria Ulloa, Santiago Cernadas, Joaquin Pittaluga), as a ten-goal contribution from Caset, including six from the penalty line led La Ensenada RS Murus Sanctus to the 17-12 victory.
In the second contest of the doubleheader, La Natividad (Camilo Castagnola, Pablo Pieres, Bartolome Castagnola Jr., Ignatius Du Plessis) faced La Irenita Gsquared (Segundo Bocchino, Santiago Loza, Martin Podesta, Felipe Dabas), with 10-goaler Castagnola leading La Natividad scoring twelve-goals in an impressive performance powering La Natividad's high-octane offensive to the 23-12 win.

Kicking-off play with a goal from La Ensenada RS Murus Sanctus' Caset, La Hache Perpool was on the offensive attack early with goals from Cernadas, Guiñazu and Pittaluga. Running into foul troubles in the second, Caset stepped up to the line for three successful conversions to give La Ensenada RS Murus Sanctus a 5-4 advantage. Finding space in the field, a back-and-forth exchanged ensued with Caset and del Carril striking for La Ensenada Rs Murus Sanctus, as La Hache Perpool kept themselves within one on goals from Guiñazu and Ulloa to take an 8-9 deficit into the break.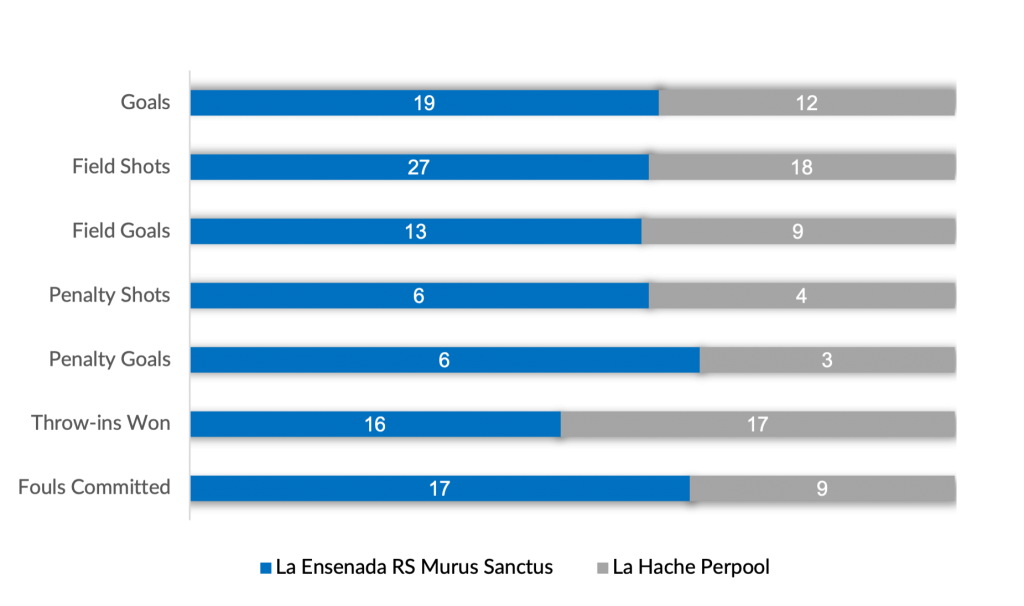 Outscoring their opponents to open the fifth, back-to-back goals from Pittaluga and Ulloa brought La Hache Perpool even at 10-all, but La Ensenada's Bigatti kicked off a dominant two-chukker run for La Ensenada RS Murus Sanctus. Scoring seven goals on eight shots, a complete team effort saw each teammate reach the scoreboard, while a shutdown defensive stand held La Hache Perpool to just one shot from the field to take a 17-10 lead. Despite back-to-back goals from Pittaluga to open the final chukka of play, La Ensenada's commanding second half was capped off with goals from Bigatti and Caset to earn the 19-12 victory and Casablanca Cup.

Taking to Field 1, defending champions La Natividad made their Argentine Open debut with three-goals in the opening chukka, including two from leading scorer Castagnola. Responding in the second, back-to-back goals from La Irenita Gsquared's Bocchino and Podesta were promptly answered by contributions from the Castagnola brothers to give La Natividad a 5-3 edge. Breaking through in the fourth, an ignited La Natividad offense dominated the remainder of the half, kick-starting a onslaught of five unanswered goals, with Castagnola accounting for two 30-yard conversions to give La Natividad a 10-4 lead.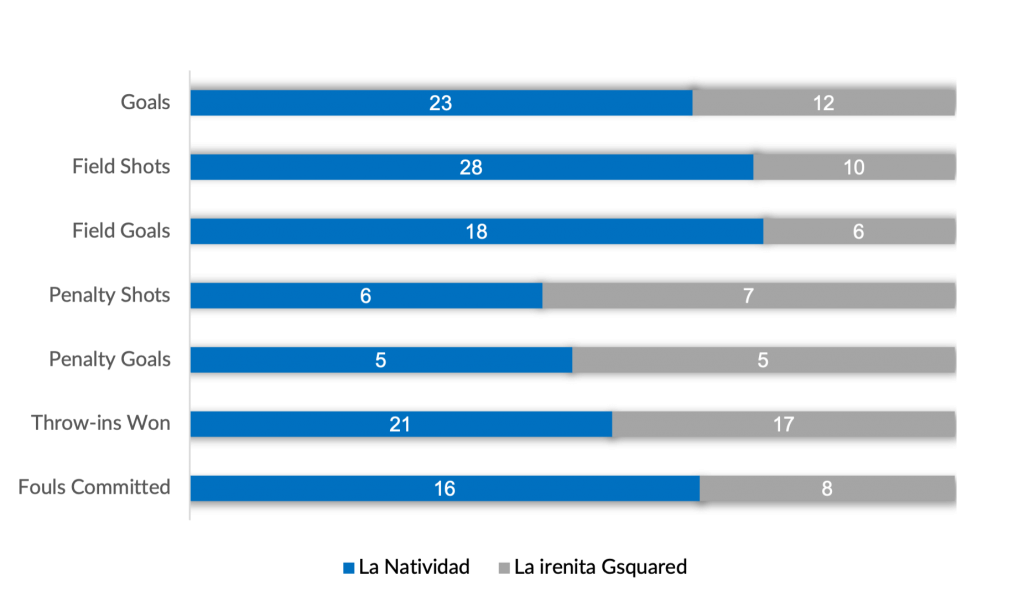 Carrying their offensive prowess into the second half, the Castagnola brothers combined once again to add another four on the scoreboard, as La Natividad held La Irenita Gsquared to just one off the mallet of Dabas. Trailing by eleven, a struggling La Irenita Gsquared finally managed to post two consecutive goals for the first time since the second chukka. Stepping up to the line in the seventh, Bocchino hit three conversions for La Irenita Gsquared, but the offensive firepower of La Natividad was too much to overcome with the Castagnola brothers combining for seventeen goals to seal La Natividad's impressive debut 23-12 and collect the Omint Cup.
Next Fixtures:
November 6
Cria La Dolfina (1-0) vs La Esquina (0-1)
Ellerstina (0-0) vs La Irenita Clinova (0-1)
Photo Credit ©Matias Callejo/Prensa AAP