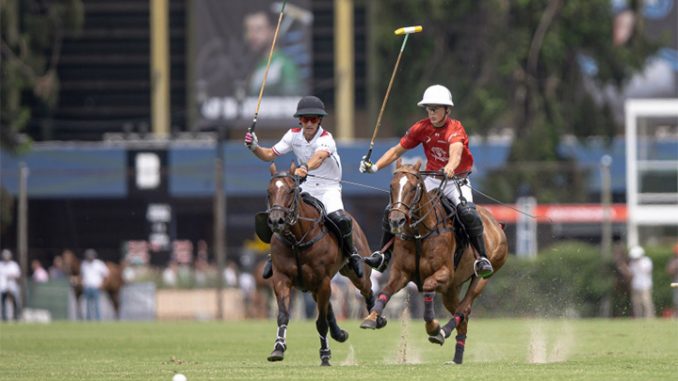 La Irenita Grand Champions and La Natividad Victorious in Argentine Open
Resuming action in the 129th Argentine Open, La Irenita Grand Champions (Juan Britos, Francisco Elizalde, Pablo Mac Donough, Juan Martin Zubia) faced La Irenita Gsquared (Segundo Bocchino, Santiago Loza, Martin Podesta, Felipe Dabas), as a combined offensive effort culminated in twenty-five shots from the field to deliver La Irenita Grand Champions the 15-9 win.
Assembling on Field 1, La Natividad (Camilo Castagnola, Pablo Pieres, Bartolome Castagnola Jr., sub. Alfredo Cappella) met La Ensenada RS Murus Sanctus (Alfredo Bigatti, Guillermo Caset, Facundo Sola, Matias Torres Zavaleta), where La Natividad took advantage of La Ensenada RS Murus Sanctus' foul troubles to convert ten-goals off the mallet of Castagnola for the 19-12 victory.
Kicking-off Saturday's action at Palermo, La Irenita Grand Champions got out to a blazing start, peppering the goal with seven shots and successful drives from all four teammates to give La Irenita Grand Champions a commanding 6-0 lead. Struggling to convert from the field, La Irenita Gsquared finally responded in the third, with field goals from Loza and Dabas and a conversion off the mallet of Bocchino to cut their deficit in half. Trading goals before the horn, Britos sank his second goal of the first half to give La Irenita Grand Champions a 7-4 advantage at the break.

Shutting out La Irenita Gsquared in the fourth, a three-goal effort from La Irenita Grand Champions was answered by Dabas and Podesta for La Irenita Gsquared in the sixth. Trailing by just three, Bocchino broke though from both the field and the penalty line, but a fiery eighth chukka with contributions from Britos and Mac Donough sealed the victory for La Irenita Grand Champions 15-9.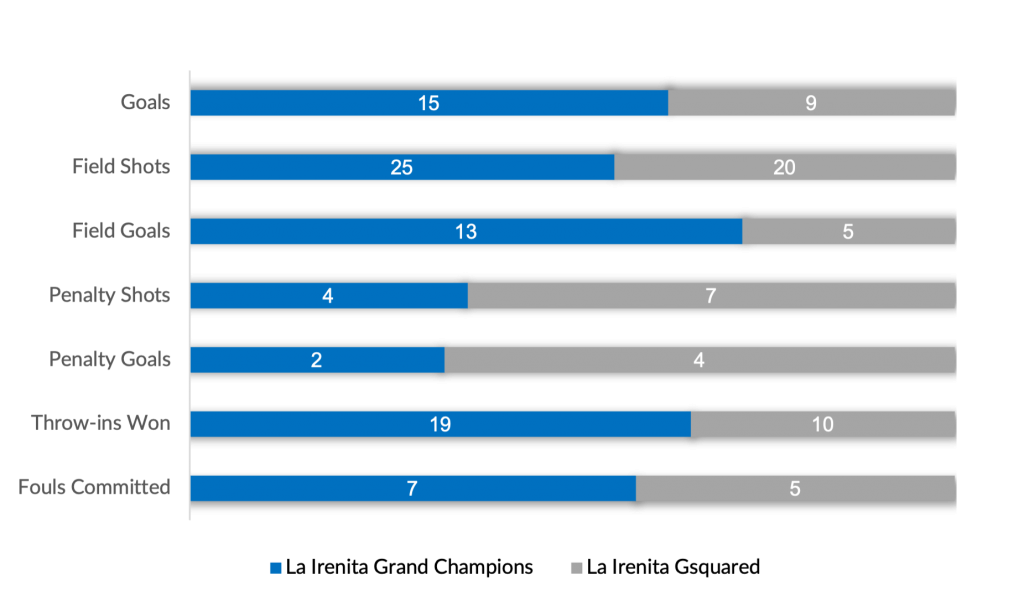 In the second match of Saturday's doubleheader, Argentine Open leading scorer Castagnola resumed his impressive play converting three penalty goals for La Natividad in the opening chukka, to take a narrow edge over two field goals from La Ensenada RS Murus Sanctus' Bigatti. Outscoring La Natividad in the third, goals from Bigatti and Sola brought La Ensenada Rs Murus Sanctus back even with their opponents 4-all. Pushing for a lead before the conclusion of the half, Castagnola put two more goals on the scoreboard for La Natividad, but two conversions from Caset and a field goal from Bigatti vaulted La Ensenada RS Murus Sanctus into the lead 7-6.

Opening the second half, La Ensenada RS Murus Sanctus' Caset and La Natividad's Castagnola exchanged goals at the line, as the two evenly matched teams answered each other in the sixth to remain deadlocked 11-11. Taking control of play late in the half, a shutout seventh chukka for La Natividad was complimented with a run of four-goals, including two from Pieres. Sending Castagnola back to the line for his tenth conversion of the match, a final effort from Caset in the field was just too much to overcome, with La Natividad earning the 19-12 win to remain undefeated and end La Ensenada RS Murus Sanctus' run the tournament.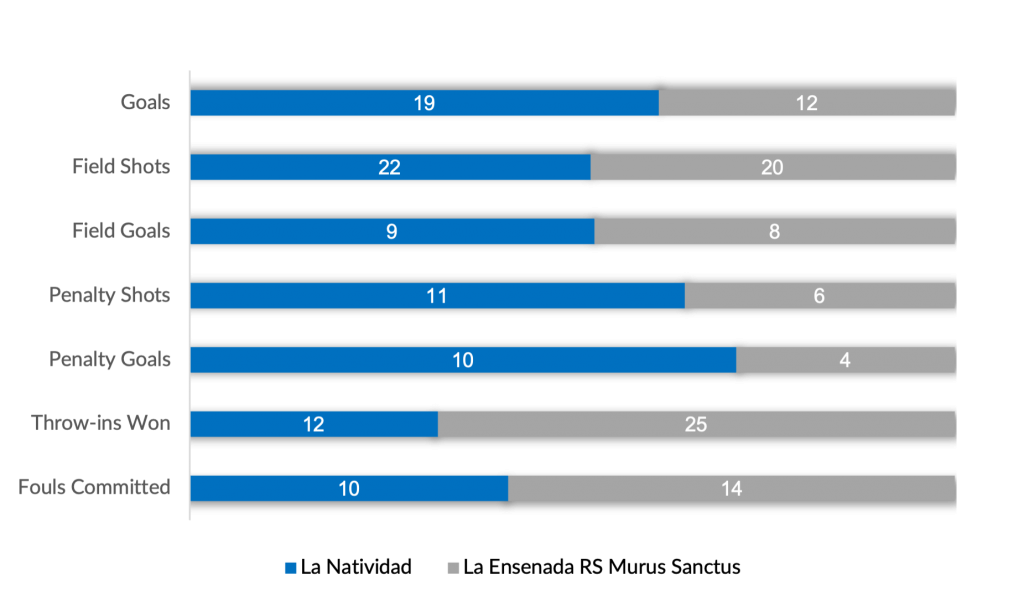 Next Fixtures
November 20
La Dolfina Saudi (2-0) vs La Irenita Clinova (0-2)
Ellerstina (2-0) vs La Cria La Dolfina (1-1)
Photo Credit ©Matias Callejo/Prensa AAP