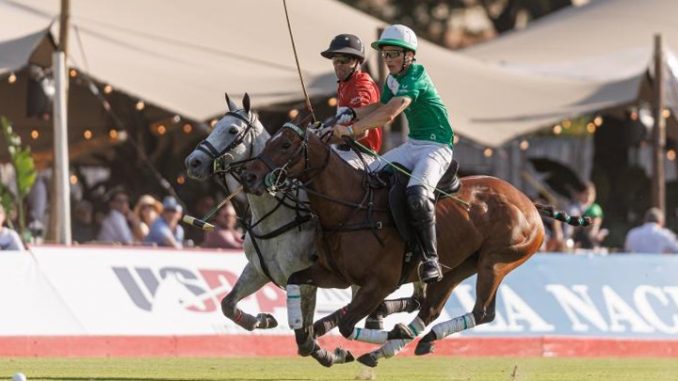 La Natividad Advances to Argentine Open Final
Narrowing down the competition in the Argentine Open at Palermo, La Irenita Gsquared (Segundo Bocchino, Santiago Loza, Martin Podesta, Felipe Dabas) met La Hache Perpool (Juan Ruiz Guiñazu, Carlos Maria Ulloa, Santiago Cernadas, Joaquin Pittaluga), where a seven-goal performance from Pittaluga delivered La Hache Perpool their first victory of the tournament 13-11 to guarantee their spot in next year's Triple Crown contention.
In the second match of Friday's doubleheader, La Natividad (Camilo Castagnola, Pablo Pieres, Bartolome Castagnola Jr., Ignatius Du Plessis) went head-to-head against fellow undefeated team in La Irenita Grand Champions (Juan Britos, Francisco Elizalde, Pablo Mac Donough, Juan Martin Zubia), as a phenomenal eleven-goal effort including eight from the penalty line from top tournament scorer Castagnola secured La Natividad's spot in the Argentine Open final with the 15-14 victory.
Initiating Friday's action on Field 2 at Palermo, La Hache Perpool and La Irenita Gsquared were still searching for their first victory of the competition, as Pittaluga jumped out the quick start for La Hache Perpool, racking up a run of four goals, including three conversions for an early 3-0 lead. Responding for La Irenita Gsquared at the 30-yard line was Bocchino, but La Hache Perpool kept the pressure on their opponents early answering with three field goals, two of which coming off the mallet of Ulloa. Keeping La Irenita Gsquared to just two conversions and one field goal in the first half, a final goal from Ulloa before the horn gave La Hache Perpool a commanding 9-3 lead.

Taking advantage of La Hache Perpool's back-to-back fouls in the fifth, Bocchino struck once more at the line and combined with a successful drive from Dabas to cut La Irenita Gsquared's deficit to three, but La Hache Perpool was quick to return the favour with two conversions from Pittaluga. Following two unanswered from Guiñazu to open the seventh, Bocchino drove his fifth conversion on the day through the posts to keep La Irenita Gsquared in contention. Pushing for one final comeback, a combined effort from Loza, Dabas and Podesta in the field brought La Irenita Gsquared within striking distance and despite La Hache Perpool's inability to score in the chukka were ultimately able to hold on for the 13-11 victory and claim their entry in the 2023 Triple Crown.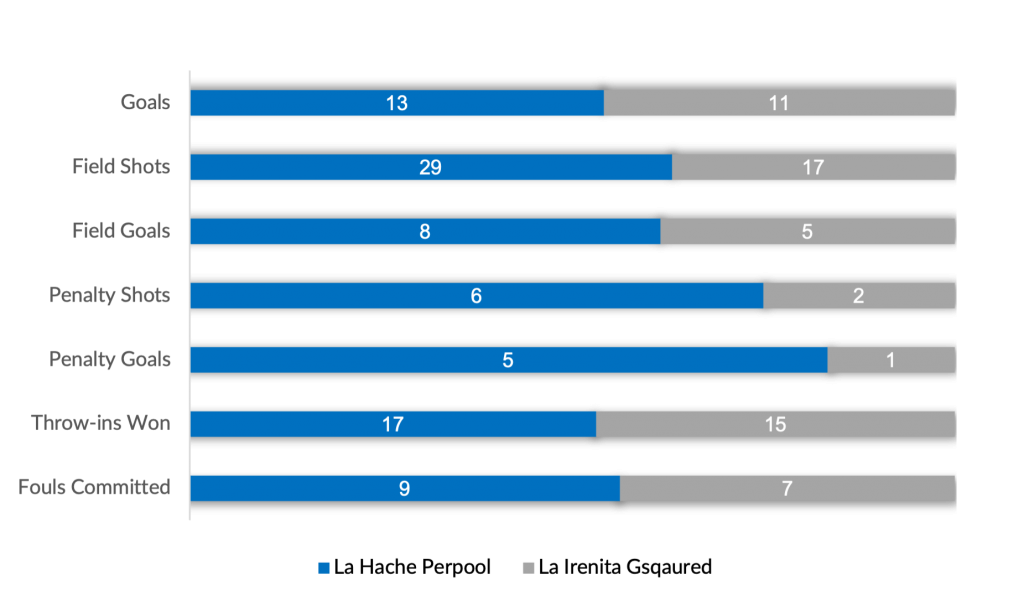 Converging on Field 1, the first spot in the Argentine Open was up for grabs, as a highly contested battle between La Natividad and La Irenita Grand Champions kicked-off with an early goal from La Irenita Grand Champion's Mac Donough. Responding from the field and the penalty line for La Natividad were the Castagnola brothers, but Britos was quick to strike from the field and tie the match 2-all. Establishing a rhythm for La Irenita Grand Champions, back-to-back goals from Britos temporarily vaulted his team on top, but a run of three goals from Castagnola, and Du Plessis tied the match once more. Deadlocked in the final frame of the half, Castagnola and Britos each struck for their respective teams from the field to bring the play to a close 6-6 at the break.

Opening the fifth chukka with a charge, two conversions and one field goal from Elizalde lifted La Irenita Grand Champions back in the lead, but foul troubles from La Irenita Grand Champions allowed Castagnola to convert twice at the line to kick-start La Natividad's second half offensive efforts. Rebounding from a scoreless sixth, La Irenita Grand Champions managed to hold their opponents to just once penalty goal, as Britos, Zubia and Elizalde worked the field to tie the score for the fourth time in the match 13-all. With the prize of reaching in the prestigious final on the line, both teams dug in offensively with Castagnola hitting his game leading eight penalty conversion, followed by his eleventh from the field. Battling until the end of regulation, a key drive from Mac Donough brought La Irenita Grand Champions to the doorstep of forcing overtime, but La Natividad's late chukka defensive stand sealed the hard-fought 15-14 win. Earning the Volkswagen Cup as the winners of Zone A, La Natividad will now await to see if they will face Ellerstina or La Dolfina Saudi in the final of the 129th Argentine Open.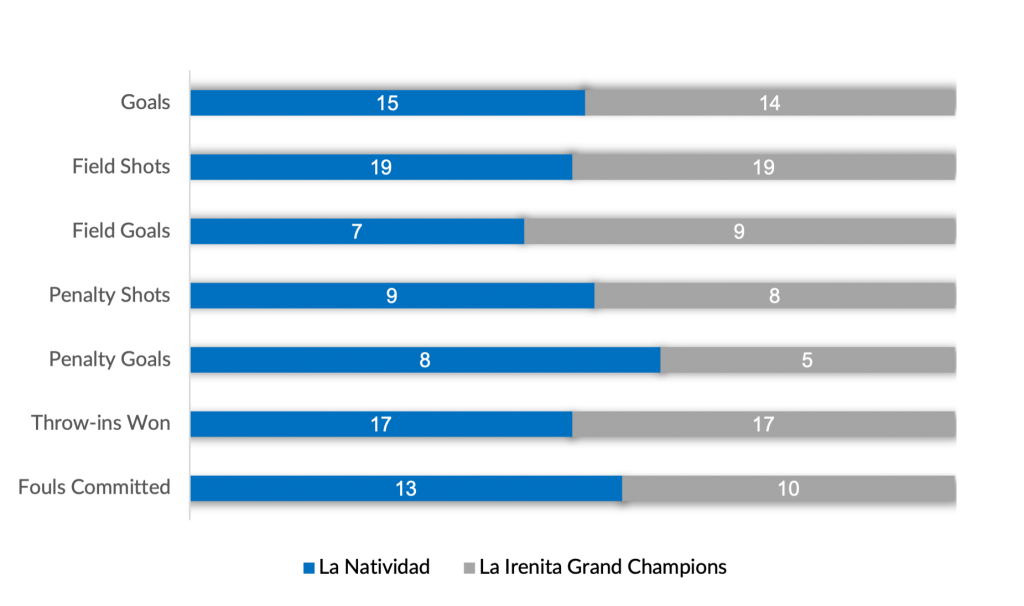 Next Fixtures
November 27
La Irenita Clinova (0-3) vs La Esquina (0-3)
Ellerstina (2-1) vs La Dolfina Saudi (3-0)
Photo Credit ©Matias Callejo/Prensa AAP