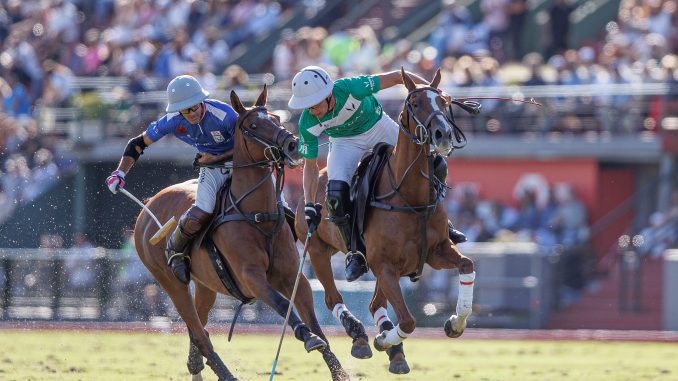 La Natividad Defeat RS Murus Sanctus to Reach First Argentine Open Final
The conclusion of group play in the 128th Abierto Argentino de Polo featured a high-profile match-up on Field 1 at Palermo as La Natividad defeated RS Murus Sanctus 17-14 to claim the last spot in the final where they will face La Dolfina Saudi Polo Team. In the first game of the day, Alegria Standard Wealth captured the 14-12 victory over Chapaleufu to reach the Repechaje Clasificacion. 
A rematch of the Hurlingham Open final, both teams had their sights set on the final, but it was La Natividad who produced an exceptional offensive performance that RS Murus Sanctus was unable to match. Trailing 7-3 early in the game, La Natividad took control by scoring 13 of the next 16 goals due to their pinpoint accurate shooting from the field and penalty line. Shooting 67% during that stretch while also adding three penalty goals, La Natividad's potent attack applied continuous pressure to the RS Murus Sanctus defense. Camilo Castagnola finished with 9 goals to overcome Sapo Caset's 10-goal performance, but it was the balanced, accurate attack from La Natividad that leads them into their first ever Argentine Open final. 

Fouled just seconds into play, RS Murus Sanctus went to the penalty line where Caset converted the attempt to take the early lead. Quickly followed by a field goal by Facundo Sola, RS Murus Sanctus seemed determined to build an early advantage, but a response from Camilo Castagnola brought the game even by the end of the first chukka, tied at 2-2. Foul trouble for La Natividad in the second and third chukkas allowed Caset to find his rhythm from the penalty line, scoring four goals while also adding a field goal as he singlehandedly scored five unanswered goals to give RS Murus Sanctus the commanding 7-3 lead. However, La Natividad's improved discipline towards the end of the half resulted in them fighting back into the game. A Penalty 2 conversion for Polito Pieres was followed by five goals from Castagnola as he continued to be an active receiver for Pieres, giving La Natividad the slim 9-8 lead at halftime. 
Holding RS Murus Sanctus scoreless in the fifth chukka, La Natividad inched further ahead on Pieres' second goal, but little separated the two teams as three chukkas remained to determine a spot in the final. With fouls less prominent, the pace increased and resulted in La Natividad and RS Murus Sanctus exchanging goals, with Caset continuing to lead his team's attack with his eighth goal. Maintaining their two-goal lead, La Natividad took full control of the game in a decisive seventh chukka that ultimately sealed the outcome. Bartolome Castagnola made his impact on the game with three goals and an assist during a 4-0 seventh chukka that quickly turned a two-goal lead into a six-goal difference with one chukka remaining. Despite RS Murus Sanctus' best effort with four goals on perfect shooting in the final chukka, La Natividad secured the 17-14 victory and a place in the final against La Dolfina Saudi Polo Team. All four La Natividad players will be looking for their first Argentine Open title next Saturday at Palermo.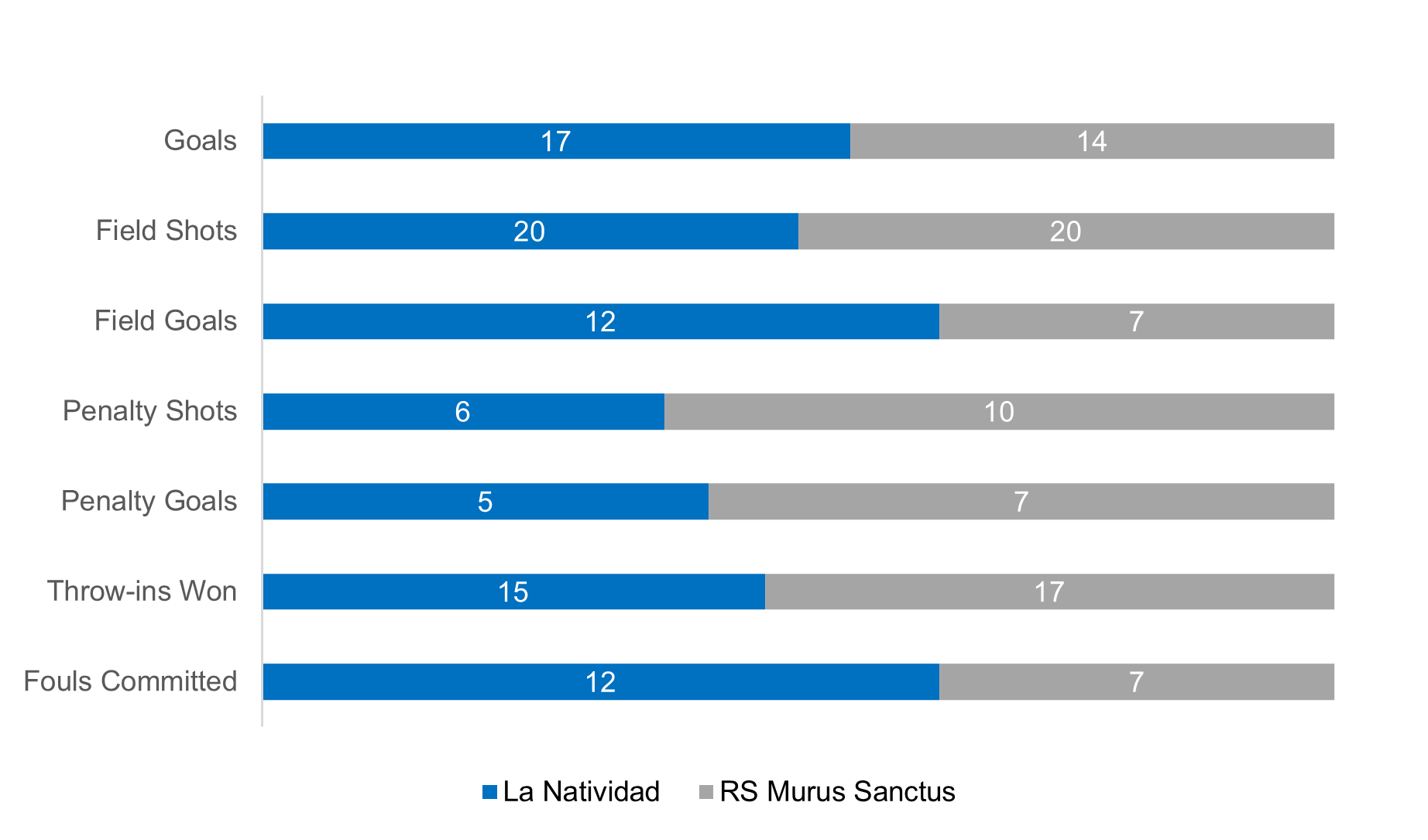 Earlier in the day, Alegria Standard Wealth overcame a slow start in the game, by shooting above 50% after the opening chukka due to a well-balanced attack that saw at least two goals from all four players. Agustin Merlos led the team with six goals, while assists on six of their eight field goals demonstrated how Alegria Standard Wealth utilized the pass to help capture their first win. Rufino Bensadon completed an impressive Argentine Open performance with 10 goals, but Chapaleufu shot just 27% from the field in the 14-12 defeat. 
Conceding two penalty conversions to Bensadon in the opening moments of the game, Alegria Standard Wealth faced an early two-goal deficit but worked their way into the lead thanks to the play of Fred Mannix. Coming forward from the #4 position to score two goals, Mannix helped his team quickly grab the lead and exit the third chukka ahead 6-3. A back-and-forth chukka to end the half led to the two teams exchanging goals as Merlos converted two Penalty 4 attempts while Chapaleufu responded with two goals from Bensadon and one from Julian de Lusarreta to leave the score at 8-6 in favour of Alegria Standard Wealth at halftime. 

A foul-ridden second half resulted in the offensive chances coming from the penalty line as Merlos and Bensadon went head-to-head for their respective teams. Finishing an astounding 4 for 4 from the 60-yard line, Merlos added two more conversions while Bensadon answered with two 60-yard conversions of his own. By the end of the seventh chukka, six consecutive goals had been scored from the penalty line, but Alegria Standard Wealth maintained their two-goal lead with one chukka left to claim their first victory. Scoring on the opening play, Bensadon's tenth goal brought Chapaleufu within one, but Alegria Standard Wealth produced back-to-back goals from Tomas Garcia del Rio and Merlos to secure the victory and their place in the Repechaje Clasificacion against the winner of the Copa Camara de Diputados, to be decided on Monday between La Fija and La Irenita II.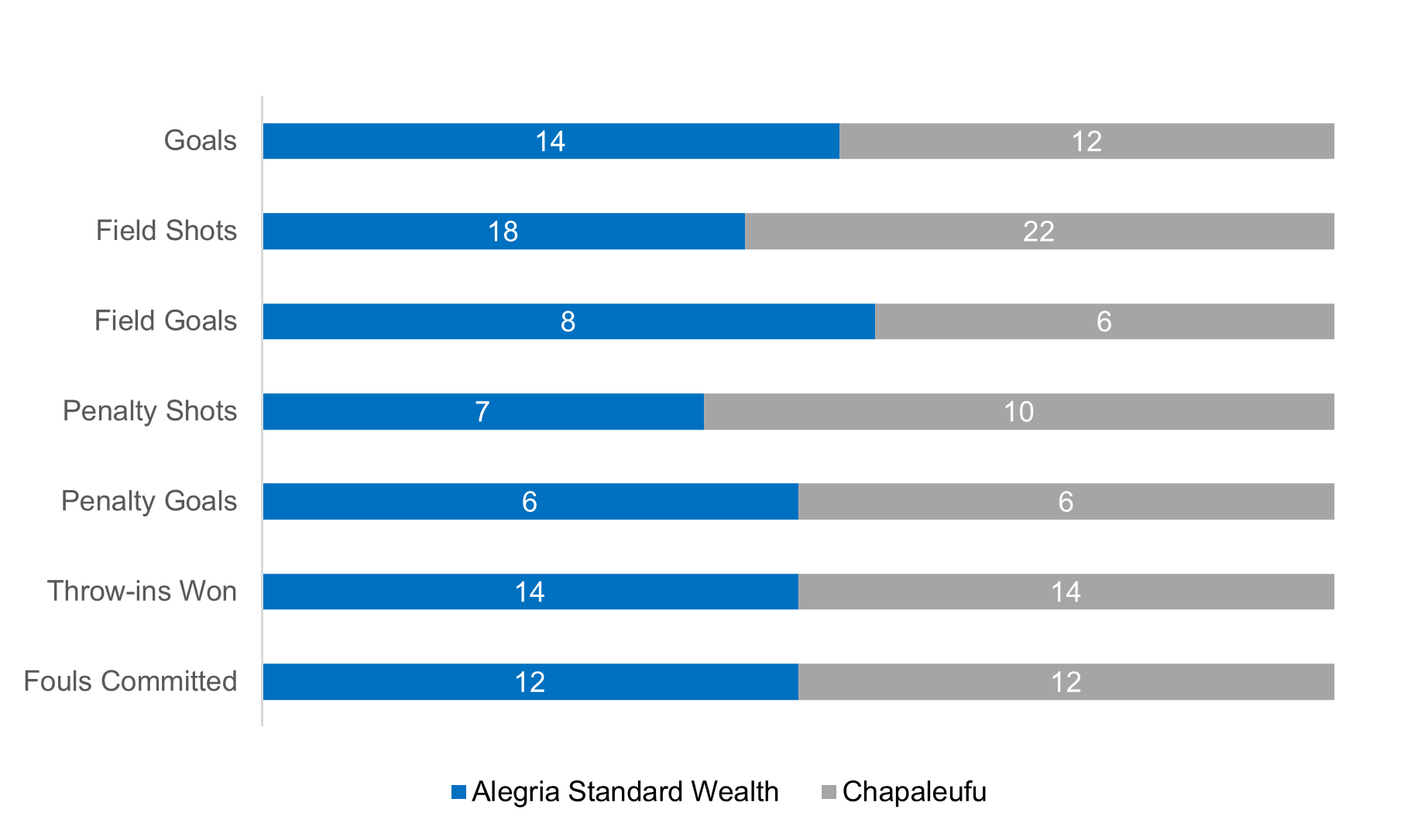 Photo Credit: ©Matias Callejo