La Dolfina BP Reclaim Argentine Women's Open Title with Victory Over El Overo Z7 UAE
The much-anticipated conclusion of the 5th Abierto Argentino Femenino on Field 2 at Palermo, saw La Dolfina BP defeat El Overo Z7 UAE 12-5 to reclaim their place atop women's polo and end the two-year reign of El Overo Z7 UAE.
Effectively managing the game from the outset, La Dolfina BP's Nina Clarkin ended the day with an impressive 7 goals to lead all players, converting 80% of her penalty attempts. Keeping El Overo Z7 UAE off the scoreboard in three separate chukkas, La Dolfina BP's defense against the potent El Overo Z7 UAE attack was crucial to their success, preventing 10-goalers Hazel Jackson and Lia Salvo from producing a string of goals. A relentless attack that led to an eight-goal advantage by the fifth chukka, La Dolfina BP's consistent scoring allowed them to definitively re-claim the title 12-5.

Striking early for La Dolfina BP, Milagros Fernández Araujo opened the scoring from the field, followed by a second tally from Clarkin. Candelaria Fernández Araujo continued to push the early momentum in favour of La Dolfina BP, scoring their third consecutive goal to begin the second chukka. Hazel Jackson responded for El Overo Z7 UAE's first goal of the match, and despite Lía Salvo finding the goal once more for El Overo Z7 UAE, Clarkin continued to find success, adding two more goals for La Dolfina BP. The two teams traded goals in the third with contributions from Jackson and Salvo for El Overo Z7 UAE, while Candelaria Fernández Araujo and Mia Cambiaso increased La Dolfina BP's lead by three goals, to take a 7-4 halftime advantage.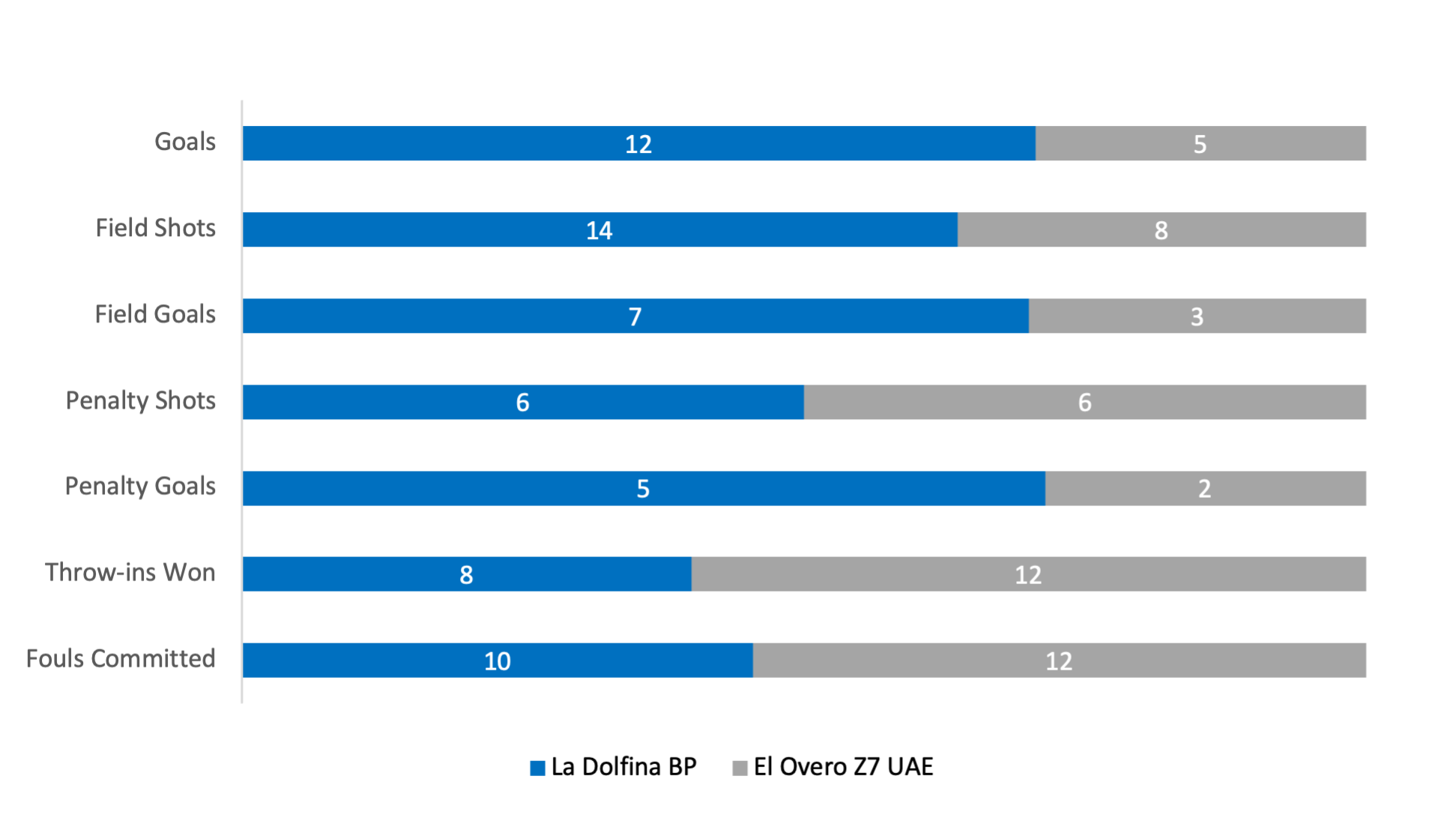 Continuing their offensive onslaught in the fourth, La Dolfina BP's Clarkin converted from the penalty line, as Cambiaso scored her second goal of the day. Clarkin would shine in the fifth, adding two penalty conversions and another from the field to account for all the scoring from either team in the chukka. Salvo managed to convert one last penalty opportunity for El Overo Z7 UAE, however, the inability for El Overo Z7 UAE to mount a successful offensive counterattack against La Dolfina BP's consistency, saw La Dolfina BP rise once again as 12-5 champions.
For her seven-goal performance, Nina Clarkin was named Most Valuable player while also claiming the AAP Award for Best Horse of the Final with Go Happy Eight.
Photo Credit: ©Matias Callejo