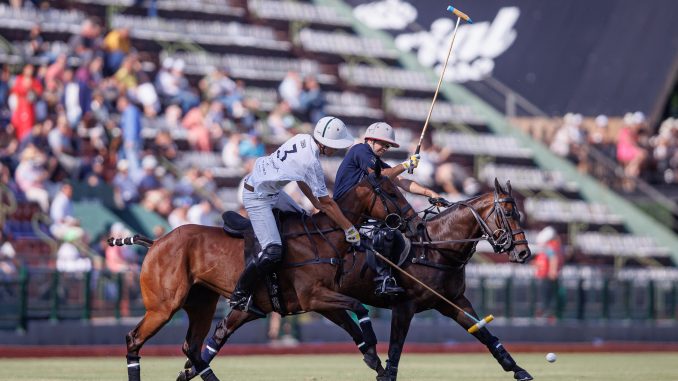 La Ensenada Claim Triumphant Victory Against La Dolfina Saudi Polo Team
The fifth and sixth games in Zone A of the 128th Abierto Argentino de Polo were held at Palermo, beginning with Ellerstina Johor capturing the decisive 22-7 victory over Alegria Fish Creek, while a dramatic second game produced another upset, as La Ensenada Brubank defeated eight-time defending champions La Dolfina Saudi Polo Team 12-11.
Capturing their second consecutive double-digit victory, Ellerstina Johor scored the first four goals of the match and did not allow Alegria Fish Creek to string together a run of goals to challenge them. Finishing with 10 goals on perfect 7 for 7 shooting from the penalty line, along with seven assists, Facundo Pieres was at his best, directing play and driving the Ellerstina Johor attack forward. With Alfredo Cappella, filling in for the injured Nico Pieres, effectively manning the back of the game, Ellerstina's offense was relentless, receiving six goals each from Hilario Ulloa and Gonzalito Pieres in the impressive 22-7 victory. 

Setting a fast pace in the opening chukka, Ellerstina Johor raced ahead on field goals from Ulloa and Gonzalito Pieres, while Facundo Pieres added a Penalty 3 conversion. Immediately pressed into their defensive end, Alegria Fish Creek found themselves trailing 4-0, before a goal Joaquin Pittaluga gave them their first tally of the match. Led by Bautista Bayugar, Alegria Fish Creek attempted to fight back within reach in the second chukka, but inaccurate shooting kept them trailing by three as Bayugar's penalty conversion was met by a goal from Gonzalito Pieres. Pushing Ellerstina Johor further ahead, Facundo Pieres took advantage of each opportunity to score all three goals in the third chukka, contributing from both the field and the penalty line to lead his team to a 9-3 lead at halftime. 
Quickly adding to their lead, Ellerstina Johor controlled possession to score the opening two goals of the second half, but Alegria Fish Creek showed a spirited determination to challenge their higher-rated opponents. Two penalty conversions for Bayugar led into a tense sixth chukka that had one yellow card for Facundo Pieres and three technical awarded. The result went in favour of Ellerstina Johor as they began a stretch of nine unanswered goals with their offensive trio of Facundo Pieres, Gonzalito Pieres and Hilario Ulloa scoring with accuracy. Holding the double-digit advantage, Ellerstina Johor cruised to the 22-7 victory to remain undefeated.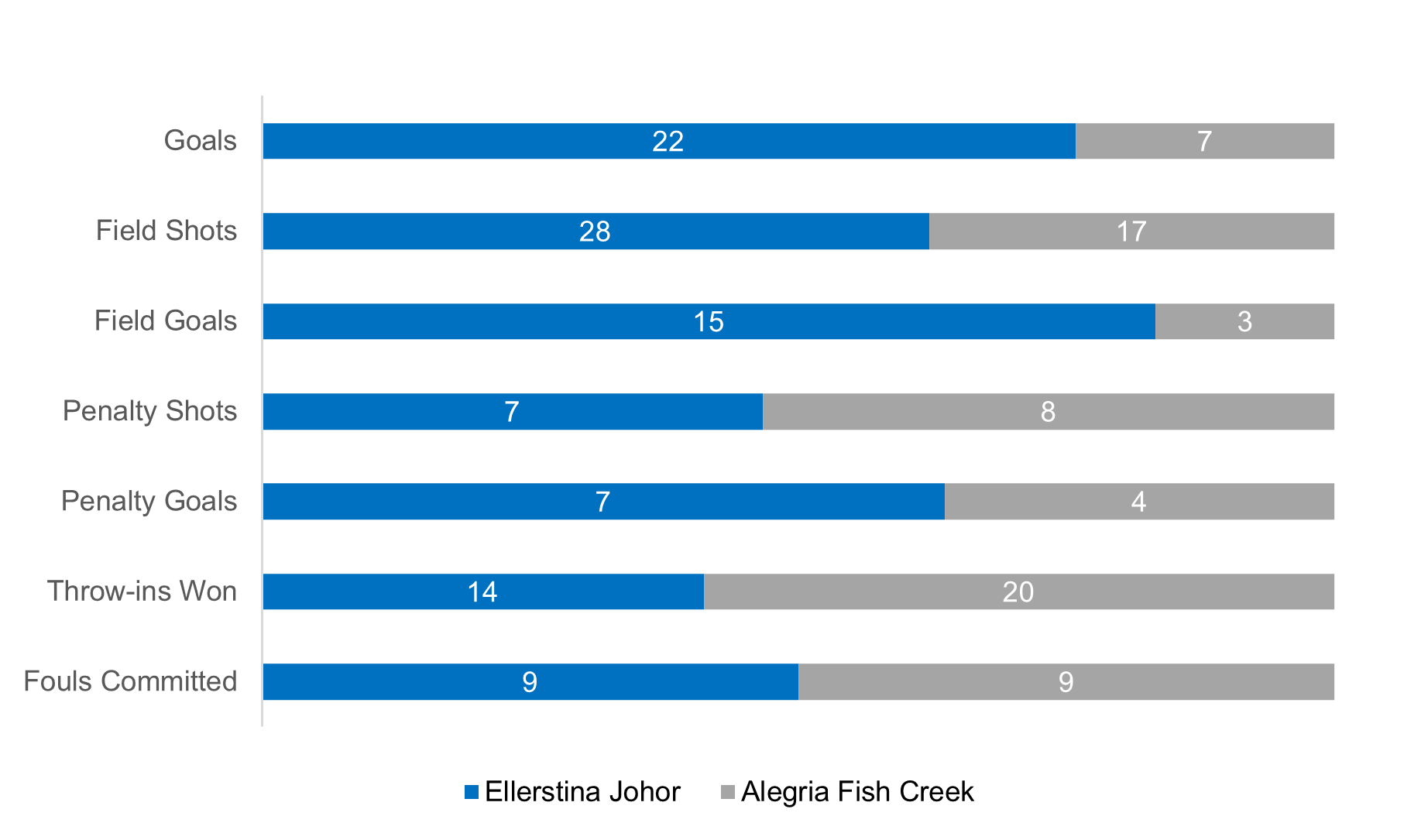 Trying to join Ellerstina Johor at the top of Zone A, La Dolfina Saudi Polo Team met La Ensenada Brubank on field 1 at Palermo. Entering the game with a line-up holding five less goals on handicap, La Ensenada Brubank fought to match La Dolfina Saudi Polo Team stride-for-stride. Within one goal after all but the first chukka, the game was decided by the smallest of margins with La Ensenada Brubank's duo of Juan Britos and Juan Martin Zubia combining to shoot 6 for 7 from the penalty line. Generating more opportunities from the field, La Dolfina Saudi Polo Team produced 12 more shots at goal, but inaccurate 30% shooting prevented them from taking the lead. Late foul trouble for La Dolfina Saudi Polo Team allowed La Ensenada Brubank to take the lead and claim the 12-11 triumph.

Showing zero hesitation in the first chukka, La Ensenada Brubank quickly demonstrated a determined effort to take the 2-0 lead on field goals from Britos and Zubia. Held without a shot from the field in the second and third chukkas, La Ensenada Brubank's lead disappeared as David Stirling produced a strong showing from the field adding two goals to tie the score at 4-4. An organized defense for La Ensenada Brubank that was led by Jeronimo del Carril prevented La Dolfina Saudi Polo Team from going on a run but conceded the lead before the end of the half as a Penalty 1 for Stirling gave them the narrow 6-5 advantage.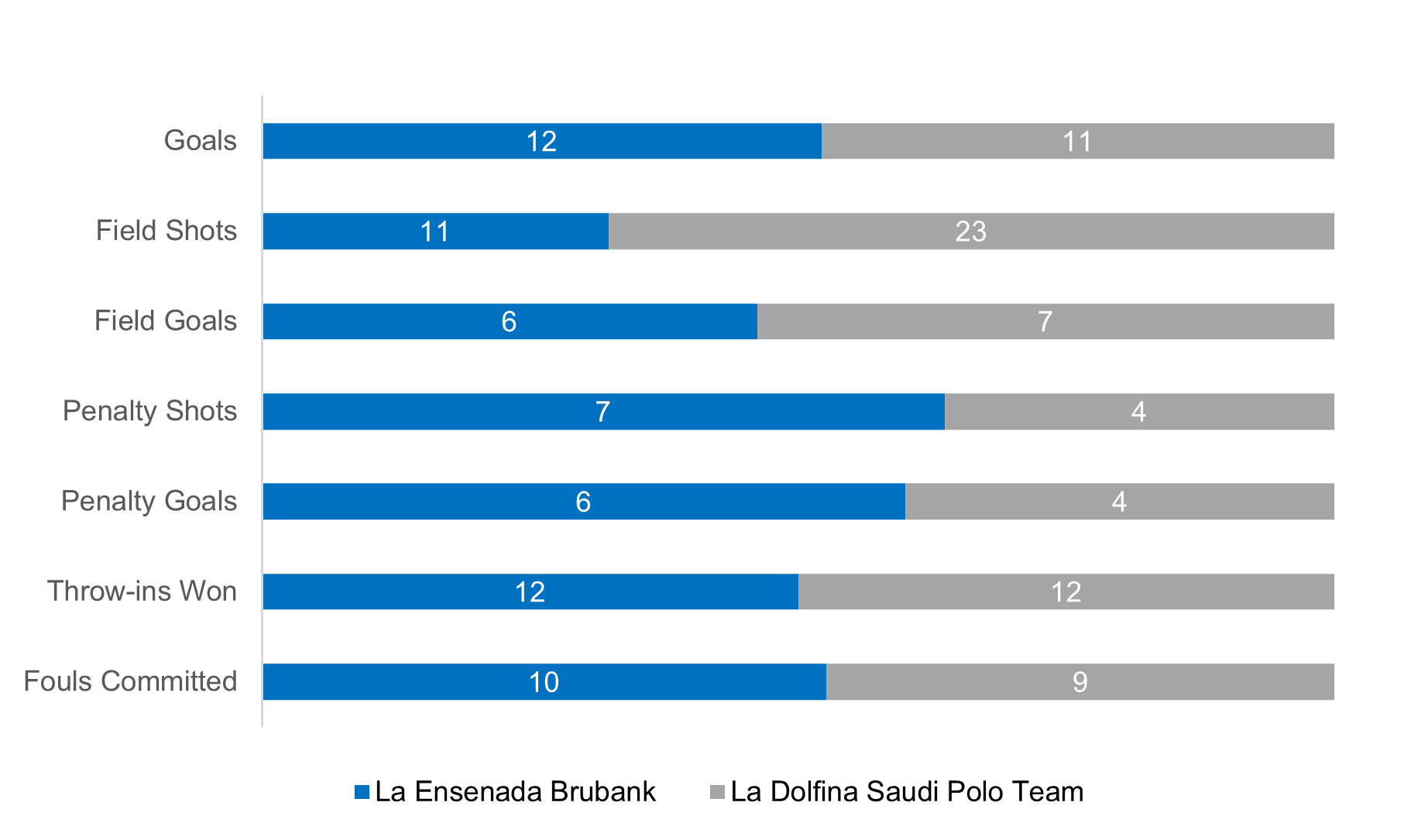 Despite very few whistles stopping play, goals were difficult to come by at the start of the second half as each team showcased defensive strategies to hit effective backhands and prevent open runs to goal. Exchanging goals in the fifth and sixth chukkas, La Ensenada Brubank's duo of Britos and Zubia were matched by Stirling and Cambiaso, leaving the difference at one with two chukkas remaining. In the decisive moment of the game, it was Britos who stepped into the spotlight. Adding an an assist, Britos helped La Ensenada tie the game 9-all after receiving a Penalty 1 and then promptly converted a Penalty 2, giving La Ensenada Brubank the lead entering the final chukka. With the upset now within reach, Zubia doubled their lead to two as La Dolfina Saudi Polo Team scrambled to tie the score. Two penalty conversions for Cambiaso gave La Dolfina Saudi Polo Team a chance to tie the score in the final seconds, but a final shot for Cambiaso was blocked as La Ensenada Brubank completed the astounding 12-11 victory. 
Photo Credit: ©Matias Callejo