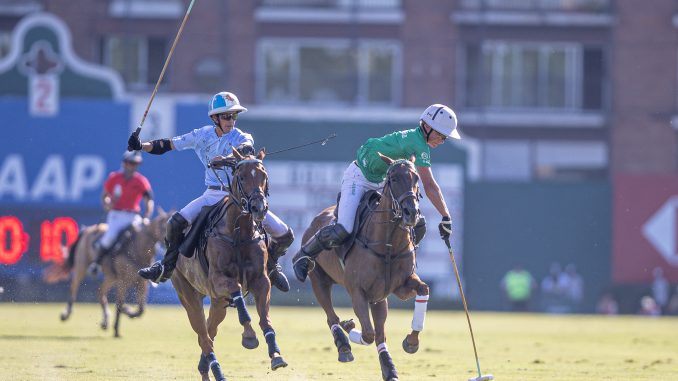 La Natividad Excels in Must-Win Game Against La Dolfina Brava Polo Team
A thrilling week of play in the 128th Abierto Argentino de Polo concluded at Palermo with RS Murus Sanctus remaining undefeated after the 19-4 victory against Chapaleufu, while La Natividad responded from their opening round loss by claiming the important 18-13 victory against La Dolfina Brava Polo Team. 
In one of the more impressive showings of the tournament, RS Murus Sanctus dominated play from start to finish, amassing a season-high 46 shots. Moving the ball with pace, RS Murus Sanctus' accurate passing defined the game, completing 60% of their passes to collect 10 assists and overwhelm the Chapaleufu defense. Sapo Caset led all players with 11 goals in RS Murus Sanctus' complete team performance that resulted in their second double-digit victory.

Immediately demonstrating their pace and passing prowess, RS Murus Sanctus generated nine shots in the first chukka, with Caset and Pablo MacDonough contributing two goals each to race out to a 4-0 lead. Juan Martin Zavaleta ended the early drought to give Chapaleufu their first goal, but the difference expanded to five after two penalty conversions from Caset. With few whistles stopping play, RS Murus Sanctus continued to drive forward, finishing the half with a 3-0 fourth chukka and scoring all three goals off the pass to lead 10-2.
Dominating possession and passing with accuracy, RS Murus Sanctus prevented Chapaleufu from generating any chances on goal, holding them scoreless in the fifth, sixth and seventh chukkas. The result was a significant run for RS Murus Sanctus including a sixth chukka where they produced 10 shots for five goals. Caset led the attack with three goals, while Facundo Fernandez Llorente, playing in place of Facundo Sola collected two assists. Holding a 14-goal advantage and the victory secured, RS Murus Sanctus cruised over the final two chukkas to claim the 18-4 win and move to the top of Zone B.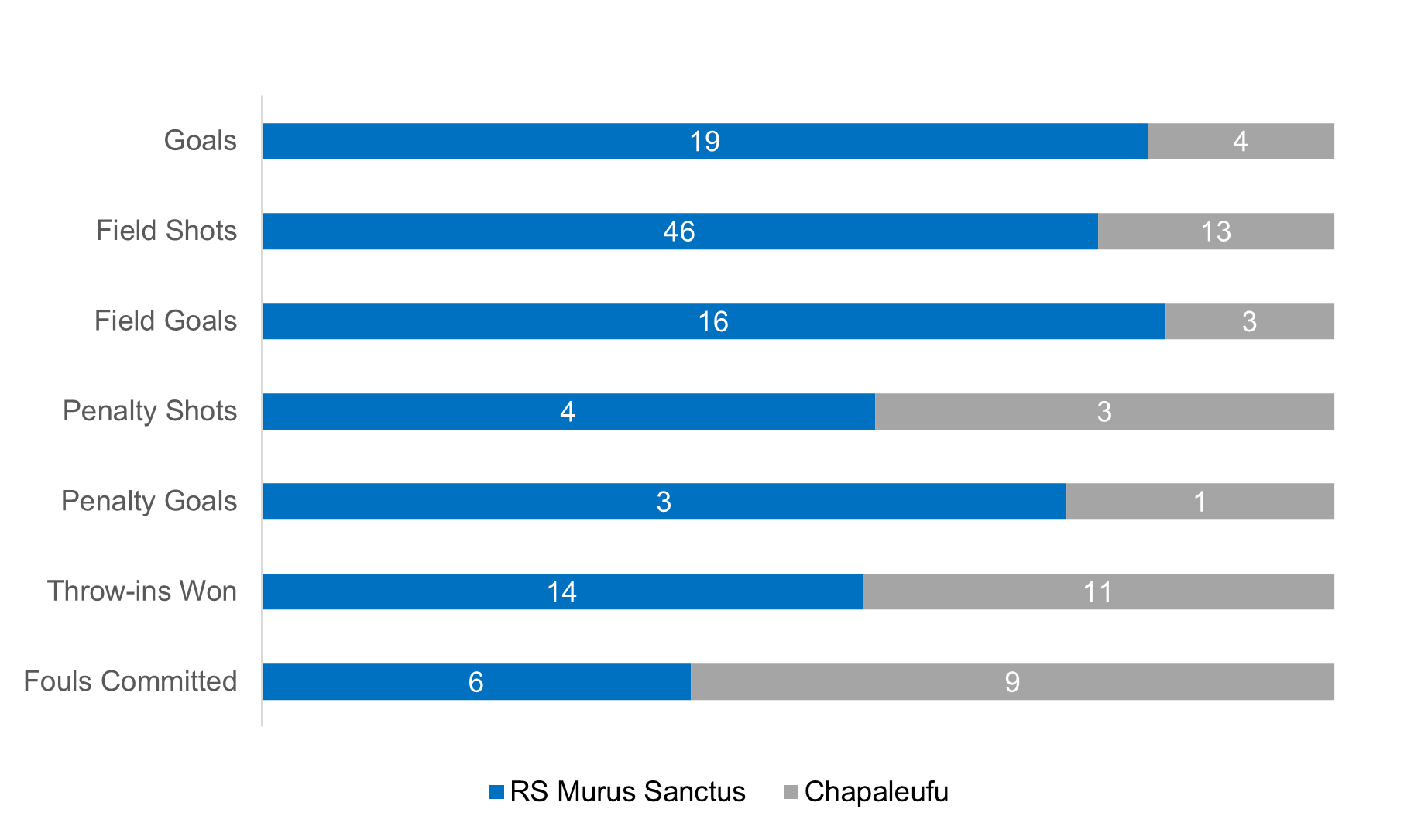 All eyes turned to the final match of the week on field 1 at Palermo between La Natividad, looking to recover from their opening loss to Chapaelufu, and La Dolfina Brava Polo Team, who was looking to be the first team to three victories. Shooting just 17% in the first half, La Natividad turned their efficiency around in the second half, converting 50% of their chances in the second half to race ahead. Finishing a perfect 8 for 8 from the penalty line, Camilo Castagnola led La Natividad offensively, but it was a complete team effort that helped La Natividad overcome Guillermo Terrera's five-goal, two assist effort to claim the 18-13 victory. 

The opening chukka displayed the beginning of an evenly matched contest with both teams shooting at goal four times, yet zero field goals were scored, leaving the only offense to come on a Penalty 2 conversion for Camilo Castagnola. La Dolfina Brava Polo Team quickly brought the game back into a tie in the second chukka, led by the play of Terrera who excelled in the #1 position with two goals and an assist to Tomas Panelo. Struggling to find the goal from the field, La Natividad continued to find offense from the penalty line, where they scored five of their seven first half goals. Capitalizing on their final four shots of the half, La Dolfina Brava Polo Team relied on the duo of Terrera and Panelo to hold a slim 8-7 lead and leave La Natividad facing a second potential upset heading into the second half.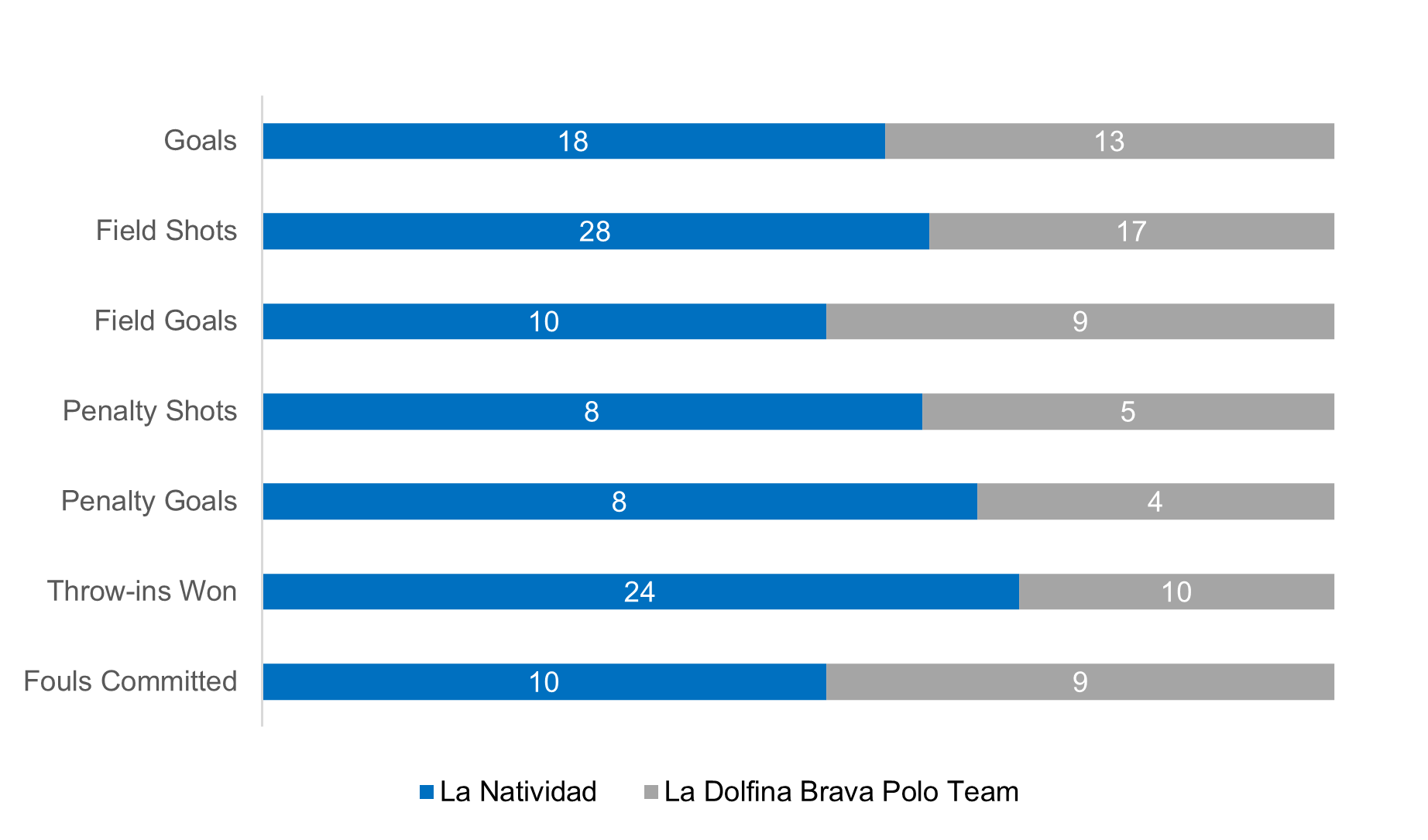 Solving their inefficiency from the field allowed La Natividad to strike first in the fifth chukka as Ignatius Du Plessis moved forward from the back position to score two goals. Poroto Cambiaso provided a brief response for La Dolfina Brava Polo Team but it wasn't enough to hold onto their lead as the momentum swung in La Natividad's favour. With all four players rotating effectively, La Natividad found their opening to take the first significant lead of the game after receiving one goal each from Camilo and Bartolome Castagnola, as well as Polito Pieres. Cambiaso's fourth penalty goal along with Terrera's fifth field goal helped La Dolfina Brava Polo Team inch closer in the seventh chukka, pulling within just two goals with one chukka remaining. However, the improved accuracy of La Natividad in the second half proved to be the difference as they secured the victory with three field goals for the 18-13 win. 
Photo Credit: ©Matias Callejo