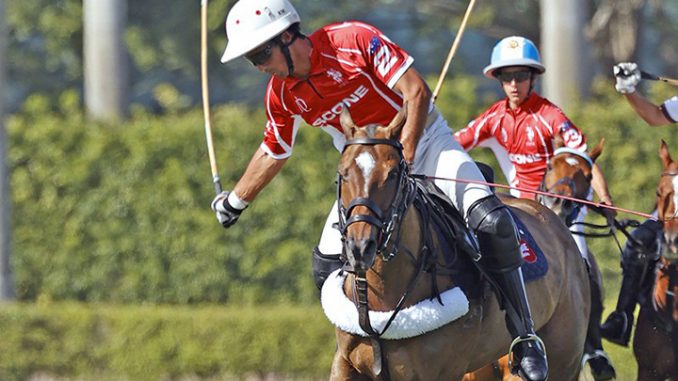 Park Place and Scone Rematch Set for C.V. Whitney Cup® Final
The much-anticipated semifinals were officially underway in a riveting doubleheader at International Polo Club Palm Beach (IPC). Defending C.V. Whitney Cup® champions Park Place advanced to their second consecutive final in a 12-8 victory over Pilot on Isla Carroll West, as Scone handily defeated Dutta Corp/Show+ 11-5 on Field 4, setting up a rematch of the 2021 C.V. Whitney Cup®.
Facing each other previously in bracket play, the first meeting between Park Place and Pilot proved to be a high scoring affair resulting in Pilot taking advantage of open goal penalties to force the match into overtime, with 10-goaler and team captain Facundo Pieres finding the goal for the 14-15 victory. Facing each other in elimination for the first time, Park Place jumped out to the early offensive start with Hilario Ulloa firing to the goal from distance. Leading Park Place with twenty goals and seven assists coming into the semifinals, Ulloa wasted no time kick-starting the scoring for Park Place with four goals from the field in the first half, including a brilliant assist to Juan Britos for his first of the day.
Managing to keep Pilot off the line in the first two chukkers of play, Park Place's foul troubles allowed Pilot to keep themselves in the contest on three penalty conversions, with two executed from tournament leading scorer Facundo Pieres from the 60-yard line. Strong defensive play from Cody Ellis and a first half goal of his own, highlighted the strengths of Park Place's ability to consistently generate multiple opportunities from the field, while holding Pilot to one goal from Mackenzie Weisz in open play to take a 6-4 lead at the break.

Carrying their momentum into the second half, Ulloa continued to dominate offensively, scoring another three goals in the fourth chukker, as Park Place managed to keep their penalties under control by conceding only one Penalty 2 conversion to Pieres in the chukker. The elite combination of Britos and Ulloa proved to be successful once again in the latter stages of play, with Britos adding another goal on the scoreboard for this second of the game, while contributing two assists. Trailing by five goals to open the fifth, Park Place sent Pieres to the line once more for Pilot, as Matias Torres Zavaleta finally broke through with his first goal of the day.
Facing a four-goal deficit in the final chukker of play, Pieres' second yellow card of the match and subsequent penalty proved detrimental to Pilot's chances for a comeback. Faced without their leader for two crucial minutes, Pilot effectively tightened their defensive play, allowing Ulloa to convert just one Penalty 3 goal. As the penalty to Pieres elapsed and the team back to full strength, time was no longer on Pilot's side. With one final goal coming from Zavaleta at the end of regulation effectively ending the chukker, Pilot conceded the 12-8 victory to Park Place.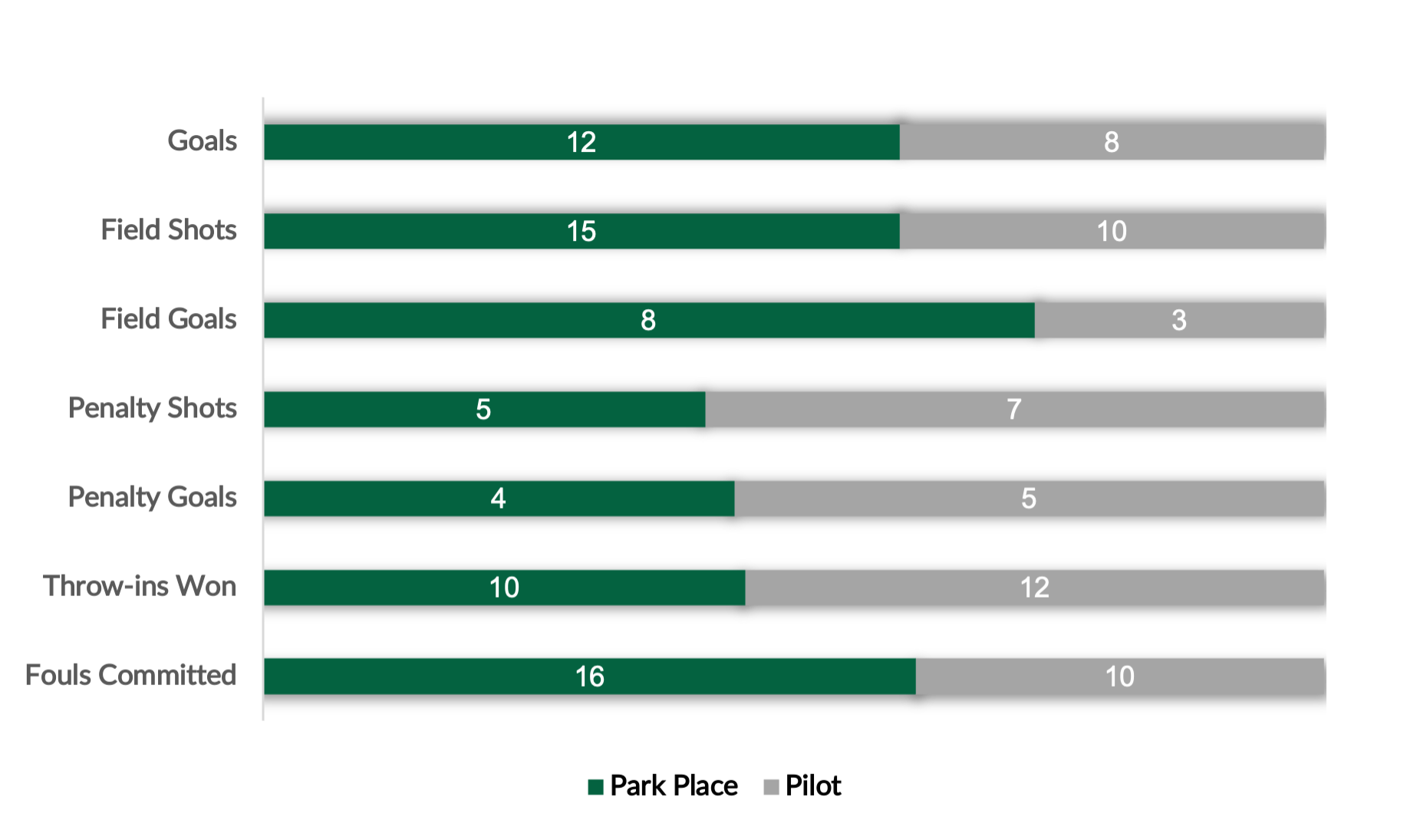 Besting Dutta Corp/Show+ 14-6 in the first game of bracket play in the C.V. Whitney Cup®, Scone looked for a second win against a surging Dutta Corp/Show+ in the last semifinal matchup of the doubleheader. Assembling on Field 4, Poroto Cambiaso began Scone's tactical approach to open play. Working in synchronicity with father Adolfo, Poroto quickly posted two goals in favor of Scone. Leading Scone with twenty goals, 93% penalty shooter Kristos "Keko" Magrini stepped up once more for his team to convert three penalties shots, while adding an additional goal from the field in the first half of play. Unable to generate offensive chances from their knock-ins, a single field goal from Ignacio "Inaki" Laprida accounted for the Dutta Corp/Show+'s only offense, with Scone taking firm control of the game 6-2 at halftime.

Continuing their united front, the unparalleled situational awareness of Adolfo Cambiaso was on full display as he facilitated another assist to Poroto Cambiaso to open the second half. After sending Magrini to the line once more for a penalty 2, Tomas Garcia del Rio got Dutta Corp/Show+ back on the scoreboard for the first time since the first chukker on a spectacular breakaway goal. Carrying a five-goal lead, Scone was unrelenting in their efficient play, forcing Dutta Corp/Show+ to take offensive chances, resulting in a successful Penalty 4 conversion from Poroto Cambiaso. Jumping from the line and immediately onto offense, Porto Cambiaso utilized horsepower to take the ball from end-to-end following a missed Dutta Corp Show+ opportunity.
Relying heavily on penalty goals as the key to their victories, with of twelve of their thirty-two C.V. Whitney Cup® goals coming from the line, Garcia del Rio scored Dutta Corp/Show+'s only penalty goal of the day in the sixth chukker. Scone's clean strategy in the field prevented Dutta/Corp Show+ and top scorer Garcia del Rio from working to his strength in penalty conversions. Dutta Corp Show+ continued to struggle generating any offensive from the field, and despite a final drive from Laprida to find the posts, the deficit was too much to overcome with Scone soaring to the 11-5 win as they remain the only undefeated team left in the tournament.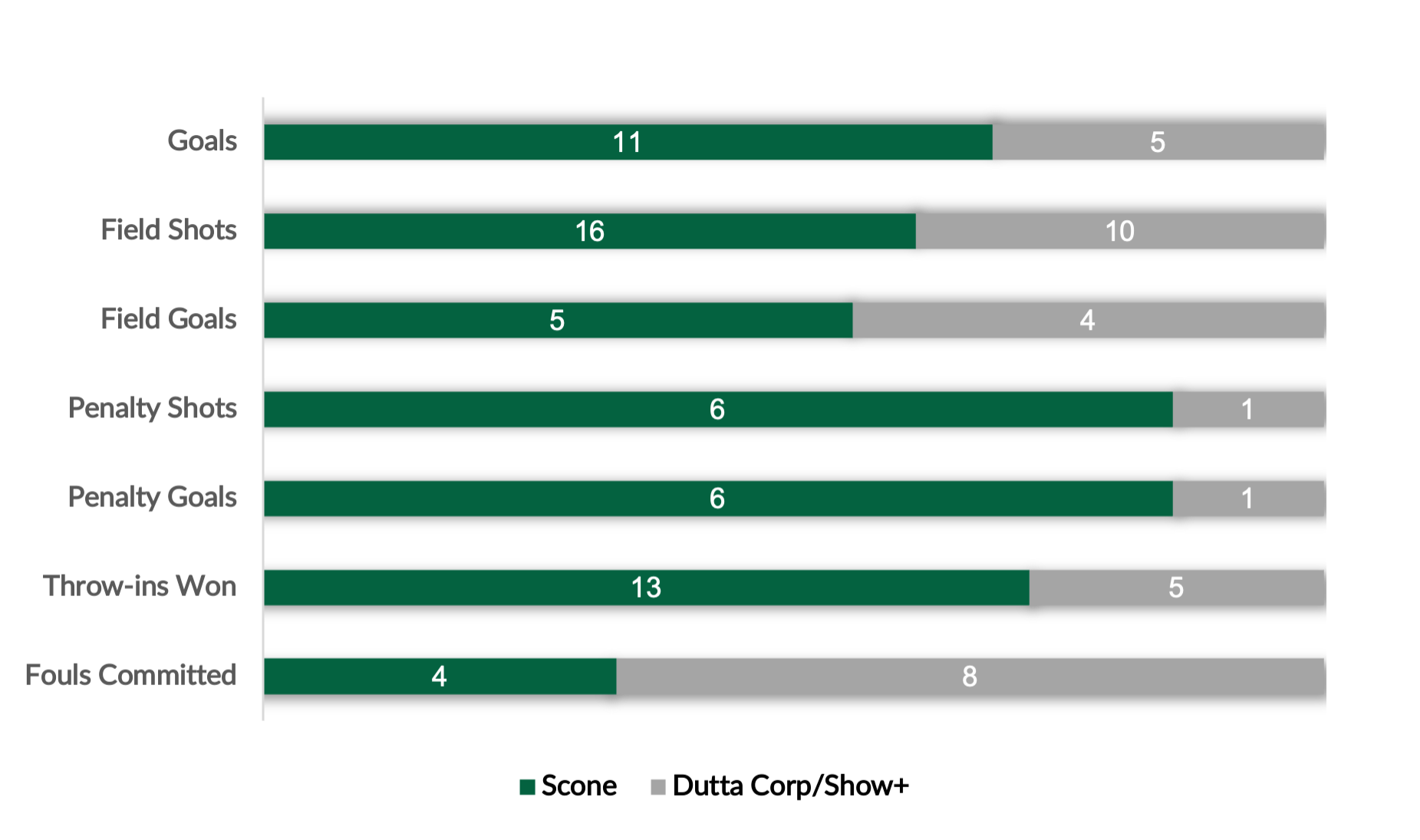 Park Place will seek to defend their title against Scone in the final of the C.V. Whitney Cup® in the feature game of the week, on Sunday, February 27 at 3:00pm ET on U.S. Polo Assn. Field 1.
Photo Credit ©Alex Pacheco