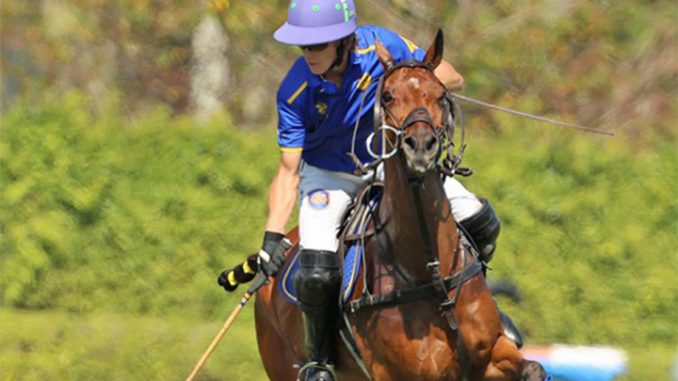 Park Place and Dutta Corp/Show+ Utilize Experience in C.V. Whitney Cup® Victories
Doubleheader action continued in the C.V. Whitney Cup® at International Polo Club Palm Beach (IPC) with Coca-Cola facing Park Place on Field 4 and Dutta Corp/Show+ against La Fe on Field 4. In the first of two debuts on the day, the defending 2021 C.V. Whitney Cup® champions Park Place leaned on the combination of Juan Britos and Hilario Ulloa to take their first match 13-10 against Coca-Cola. Overcoming a slow start, Dutta Corp/Show+ forced overtime and Timmy Dutta found a gap to drive the ball through the posts for the thrilling 13-12 overtime victory.
Awarded one goal on handicap, Coca-Cola immediately increased the lead to three on a goal from Rufino Bensadon. Responding with experience and horsepower, 9-goaler Juan Britos and 10-goaler Hilario Ulloa combined for seven goals in the first half, with five coming off the mallet of Ulloa. Despite two more field goals from Bensadon, Coca-Cola's ability to score only twice in open play, combined with nine fouls committed, a confident Park Place took the commanding 8-4 lead at halftime.

Opening the second half, Britos continued to find success for Park Place on a phenomenal breakaway, but a re-grouped Coca-Cola began to turn the tide. Chipping away at their five-goal deficit, a Penalty 1 and two quick follow-up goals from Gillian Johnston and Rufino Bensadon cut Park Place's lead to three. Cody Ellis also added his name to the scoresheet for Park Place, contributing two goals in the fifth, while team captain Ulloa continued to shine, scoring from the field once more to end his day with a team leading eight goals, including shooting a perfect 4 for 4 from the penalty line. Two more scoring opportunities from Johnston and Bensadon brought Coca-Cola back within striking distance, however, their ability to score only four goals on seventeen shot attempts in open play, swung the balance to Park Place, as they took their first match of the tournament 13-10.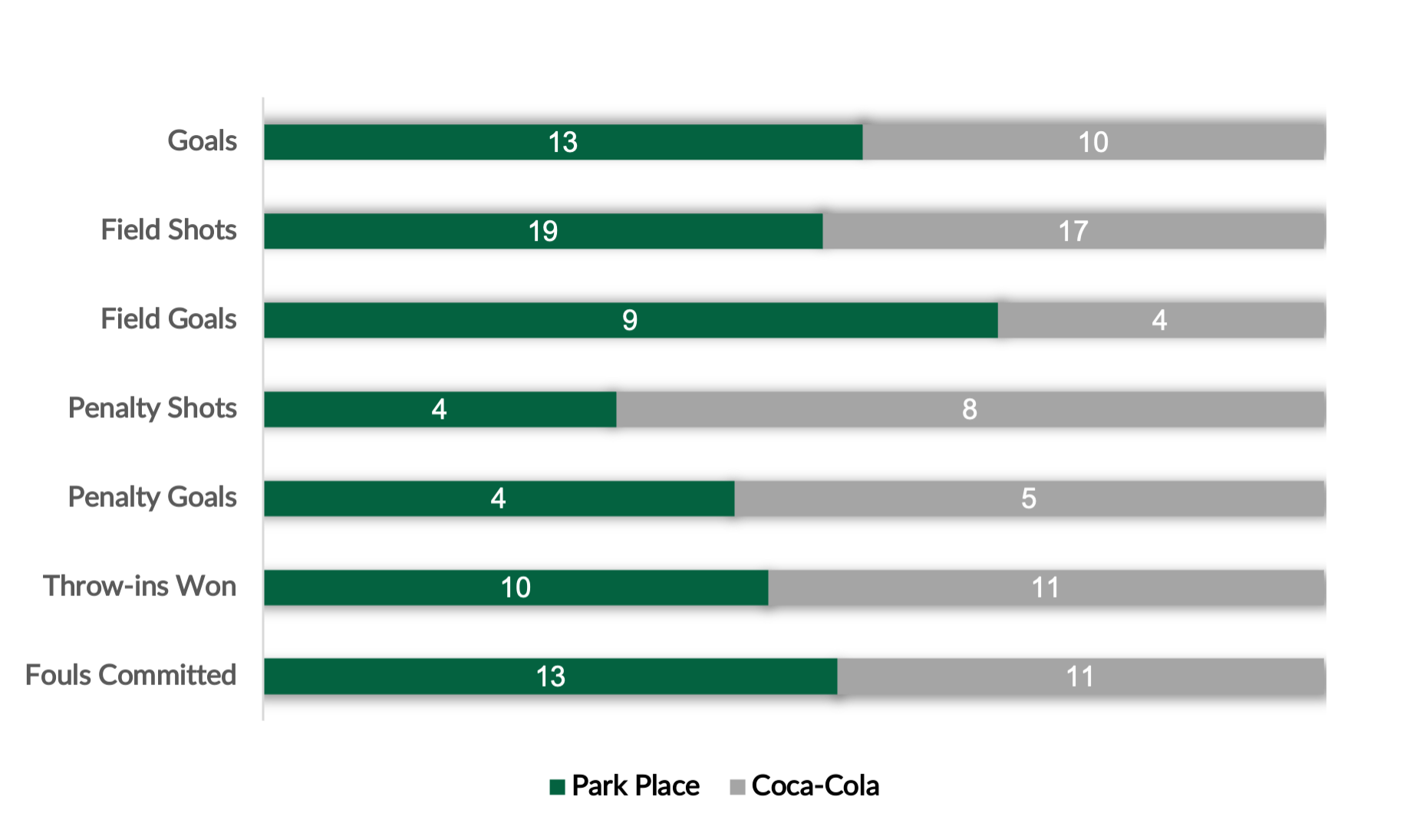 Entering the C.V. Whitney Cup® as the only 20-goal team, La Fe began play with two goals on handicap against the 22-goal Dutta Corp/Show+. Not to be hindered by their lower rating, La Fe's debut kicked-off on an exceptional note, scoring five unanswered goals, including two from Francisco Elizalde at the line and one from the field to take a seven-goal lead. With all the momentum heavily in favor of La Fe, Dutta Corp/Show+ relied on their experience from their previous game against Scone to mount their steady comeback. A goal from each Dutta Corp/Show+ player in the second and third chukkers helped to offset goals from Elizalde and Diaz Alberdi, with Dutta Corp/Show+ applying pressure right until the horn to cut their deficit in half and trail 8-4 at the break.

Jumping on the play immediately to open the second half, Lucas Diaz Alberdi mounted a strong response to Dutta Corp/Show+'s strong push on a breakaway goal. Continuing to step up for Dutta Corp/Show+, a Penalty 2 from Garcia del Rio, followed by an open shot from Timmy Dutta helped put their team back into contention. Despite three goals from La Fe, including one from strident defender Louis Devaleix, La Fe's once mighty lead had dwindled to just two goals at the beginning of the sixth chukker.
Showcasing a clean game with just ten fouls combined, La Fe sent 78% penalty shooter Tomas Garcia del Rio to the line for two back-to-back Penalty 2's, making all the difference to tie the game 12-all and send the match into overtime. Set for an extra chukker of play, both teams initially struggled for possession, but Timmy Dutta finally created enough space in the field and took the ball to the goal to complete the comeback and end the contested battle 13-12 for Dutta Corp/Show+.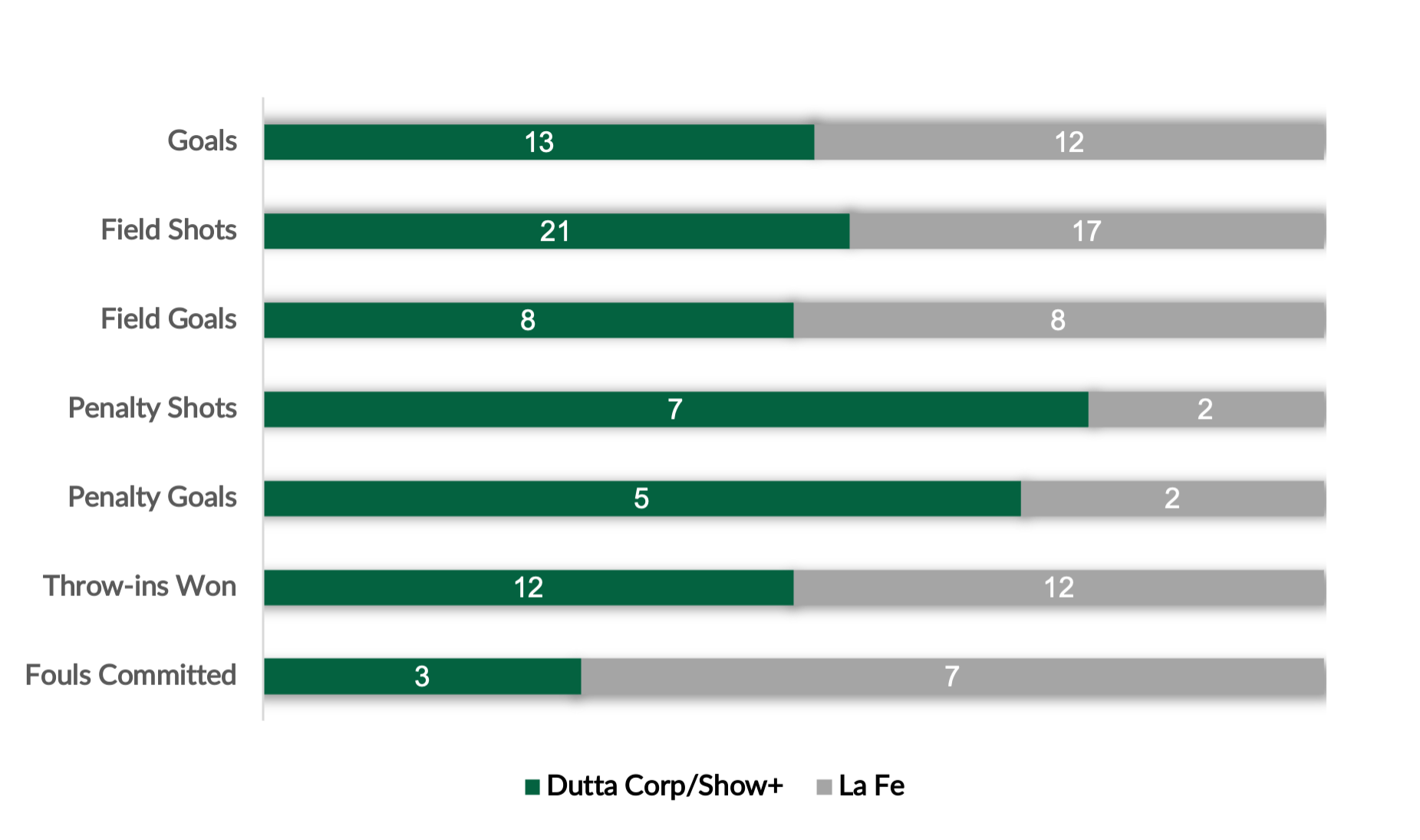 Play will continue in the C.V. Whitney Cup® with La Indiana making their first appearance of the tournament against Cessna on Friday, February 10 at 12:00pm ET.
Photo Credit ©Alex Pacheco