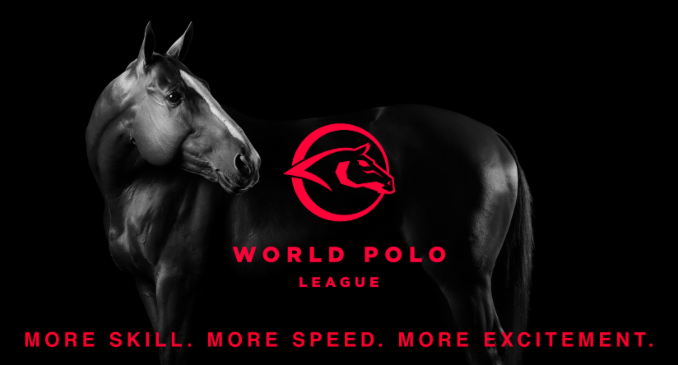 Colorado, Valiente Win Founders Cup Openers; Thursday World Polo League Doubleheader Features Audi-Scone, Flexjet-Grand Champions
Could the inaugural World Polo League be headed for another Colorado-Valiente showdown in the Founders Cup final? Stay tuned.

By Sharon Robb

On another perfect day for a polo doubleheader at Valiente Polo Farm, Colorado rallied for a 14-11 victory over upset-minded Black Watch and Valiente stunned Alegria, 13-6.
Adolfo Cambiaso of Valiente drives downfield with Freddie Mannix of Alegria in chase.
On Thursday in another doubleheader, Scone (David Paradise, 0, Guillermo Terrera, 8, Alejandro Taranco, 8, Pelon Stirling, 10) plays Audi (Marc Ganzi, 2, Nic Roldan, 8, Pablo MacDonough, 10, Kris Kampsen, 6) at 10 a.m. at Valiente and Flexjet (Melissa Ganzi, A, Pablo Spinacci, 6, Alfredo Bigatti, 8, Alejandro Novillo Astrada, 8) plays Grand Champions (Grant Ganzi, 2, Juancito Bollini, 4, Rodrigo Andrade, 9, Juan Martin Nero, 10) at 1:30 p.m. at Grand Champions Polo Club's Field One.
Is Valiente America's version of La Dolfina?
Poroto Cambiaso of Valiente tries to hook Jessie Bray of Alegria.
"I hope so," smiled Adolfo Cambiaso after Valiente (Poroto Cambiaso, 3, Santi Torres, 6, Agustin Nero, 6, Adolfo Cambiaso, 10) completely dominated Alegria (Juan Martin Obregon, 5, Jessie Bray, 6, Mariano Obregon, 6, Freddie Mannix, 8) from start-to-finish.
It was Alegria's first game together after playing only 14 practice chukkers.
"They just outmatched us, that team is really good," Mannix said. "Adolfo is super good, Nero and Torres are super mounted and good players and Poroto is a good player.
Poroto Cambiaso of Valiente controls the ball with teammate and dad Adolfo Cambiaso as back up.
"It just goes to show you Valiente is a very well-organized organization. They know exactly what needs to be done and they are doing it. Bob Jornayvaz is a winner. He has done well in all facets of his life. He's hired the right team with Roberto Zedda, all the people that are helping him in the barn, he got the best player in the world and ended up buying the best horses in the world. The results in one way are to be expected."
Valiente was playing wide open polo on all cyclinders. The chemistry, rhythm and momentum was in synch for all six chukkers. Alegria had few opportunities to score against a flawless defense.
Agustin Nero of Valiente backs the ball in the air with Jessie Bray of Alegria defending.
Valiente led 4-2, 6-4 and 8-4 at halftime. Valiente shut out Alegria in the third and fourth chukkers. In the second half, Valiente never let up, leading 10-4 after four chukkers and 11-5 after five.
"We had fun, we played open polo and we played well," Cambiaso said. "Santi played good and Poroto played really well. We used a lot of horses and I think in horsepower we did well. That was the reason.
Jessie Bray of Alegria works the near side shot between Valiente teammates Poroto Cambiaso and Santi Torres.
"What makes this team so good? Horses for sure, organization for sure, we have great fields. And then I think we always try to have the best teams we can. We are going step by step."
Valiente has already won the World Polo League season-opening All Star Challenge Draw Tournament in overtime against Colorado and are looking to make it two in a row.
Adolfo Cambiaso of Valiente tries to hook Jessie Bray of Alegria with Poroto Cambiaso backing him up.
As a father, Cambiaso is pleased with his son's progress with each game during his 26-goal U.S. season debut. Mannix said he "treated him like an adversary" and not a 13-year-old.
"It's great that Bob gives him the opportunity to play this polo," Cambiaso said. "Every day that he plays he learns something new so it's great. He is 13 and has to go step by step, enjoy it and have fun. That's the idea."
Cambiaso led Valiente with a game-high five goals. Poroto Cambiaso added three goals. Torres and Nero each had two goals. Juan Martin Obregon led Alegria with a team-high four goals. Bray and Mariano Obregon each had one.
It was just that kind of day for Juan Martin Obregon and his Alegria team against Valiente.
In the opening game of the doubleheader, Colorado was tested by Black Watch for most of the game. Black Watch started out with a 2-0 lead on handicap and extended it to 5-1 after the opening chukker. Black Watch led 6-5 at the half.
Diego Cavanagh of Colorado follows up his hit with Black Watch teammates Nacho Figueras and Tommy Biddle in pursuit.
After an 8-8 fourth chukker and 10-10 fifth chukker, Colorado rallied in the final chukker, outscoring Black Watch 4-1, behind Juan Martin Zubia and Diego Cavanagh.
"The turning point of the game was the last chukker," Cavanagh said. "We played strong and managed to score the goals that we didn't in the first half.
Juan Cruz Merlos of Black Watch drives downfield with Diego Cavanagh of Colorado on his hip.
"We knew it was going to be a tough game. They are a good team with good experience. Today was the first game of the season for us. We are happy with the team. We will get better with each game. It is a long season."
Zubia scored a game-high six goals. Cavanagh and Jero Del Carril each had four goals. Tommy Biddle led Black Watch with a team-high five goals. Juan Cruz Merlos had three goals and Figueras added one.
Juan Martin Zubia of Colorado and Juan Cruz Merlos of Black Watch cross mallets going for the ball.
With prize money on the line starting in the semifinals, eight teams are competing in bracket play to determine the two finalists for the March 3 championship at Grand Champions Field 2 at 4 p.m.
"The World Polo League is awesome, I love this polo, this is the way to do it," Mannix said. "I support Bob and the Ganzi family 100 percent and I am really happy to be a part of it. They got a good thing going here."
Jero del Carril of Colorado works the ball out of the air as teammate Juan Martin Zubia holds off Tommy Biddle of Black Watch.
The top four teams in Bracket A are Alegria, Valiente, Black Watch and Colorado. The top four teams in Bracket B are Grand Champions, Scone, Flexjet and Audi.
The WPL is being live streamed on ESPN Deportes and ChukkerTV/Horseplay. For more information go to www.worldpolo.org.
Rob Jornayvaz of Colorado hits past Tommy Biddle of Black Watch.
Co-founded by Grand Champions owners Melissa and Marc Ganzi and Valiente Polo Farm owner Bob Jornayvaz, the World Polo League is the only 26-goal polo in the world outside of Argentina.
The exciting new league, that will offer major prize money starting in the semifinals, is preserving the highest level of polo and its rich, hallowed tradition in the U.S.
Juan Martin Zubia of Colorado goes for the big hit with Tommy Biddle of Black Watch defending.
The WPL has its own set of simpler fan-friendly rules, including no yellow cards, to improve the flow and action of the game.
The WPL, with 14 tournament-quality fields to play on, also includes the Feb. 19-March 3 Founders Cup, March 6-24 Palm Beach Open and March 27-April 14 Triple Crown of Polo.
Nacho Figueras of Black Watch hits away with Jero del Carril of Colorado defending.
The WPL game finals will be held Sundays on Field Two at Grand Champions at 4 p.m. and semifinal games at Valiente Polo Farm, Fields One and Two. Several games will also be held throughout the week at various times. Admission is free along with food and refreshments at the featured games.
The World Polo League is open to other teams that wish to compete in one or more of the tournaments. Entries are still open and everyone is welcome to play. Games are offered on the flat (Open) and on Handicap.
Polo player Tommy Collingwood's dog Uma is more into playing than watching the game.
The World Polo League has attracted a large international field of players from all corners of the world including Australia, Argentina, Brazil, Canada, Costa Rica, Uruguay and U.S.
Grand Champions and Valiente are also launching the U.S. National Mixed Doubles Championship, featuring two men and two women with combined handicaps, in March.
In addition to the World Polo League, season highlights for 2019 at Grand Champions are the Sterling Cup, March 1-31 $50,000 National 12-Goal Tournament, March 1-16 John T. Oxley Memorial and March 3-24 $100,000 World Cup Tournament, a unique 0-40-goal, winner-take-all single-elimination tournament.
Flagger signals another Valiente goal in sixth chukker.
Photos by Gabrielle Stodd
Grand Champions and Santa Rita Polo Farm is the largest and most unique polo facility in Wellington with 120 stalls in five self-contained barns, exercise track, five climate-controlled tack rooms, vet room, staff quarters, guest house and three polo fields with state-of-the-art underground irrigation including one field for stick-and-ball with plans to build more polo fields in the future.
2019 WORLD POLO LEAGUE SCHEDULE
FEBRUARY
Feb. 20-March 3, Founders Cup
Thursday, 2/21:
10 a.m. Scone vs. Audi at Valiente #2
1:30 p.m. Flexjet vs. Grand Champions at Grand Champions Polo Club Field 1
Saturday, 2/23
11 a.m. Scone vs. Blackwatch at Jan Pamela #3
4 p.m. Colorado vs. Flexjet at Valiente #1
Sunday, 2/24:
4 p.m. Audi vs. Grand Champions at Grand Champions Polo Club Field 2
Tuesday, 2/26:
4 p.m. Grand Champions vs. Scone
Thursday, 2/28:
TBD: Flexjet vs. Audi
Sunday, March 3:
4 p.m. Founders Cup Final at Grand Champions Polo Club Field 2
MARCH
March 6-24, Palm Beach Open
March 27-April 14, Triple Crown of Polo
Games at Grand Champions Polo Club, Valiente Polo Farm and other local fields.