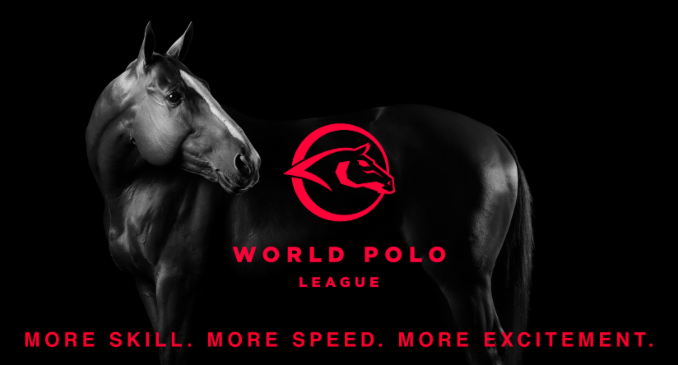 World Polo League Founders Cup Begins Tuesday With Flexjet Playing Scone At Jan Pamela Field
Let's keep this party going.
By Sharon Robb
The inaugural World Polo League season continues on Tuesday with the Founders Cup. In Bracket B play, Flexjet will face Scone at 4 p.m. at Jan Pamela Field.
The Founders Cup will feature two new team sponsors (Alegria and Black Watch), top players, top-caliber horses, prize money and high goal polo at its best. What's not to love?
Longtime friends Nacho Figueras and Neil Hirsch.
With prize money on the line starting in the semifinals, eight teams will compete in bracket play to determine the two finalists for the March 3 championship at Grand Champions Field 2 at 4 p.m.
The top four teams in Bracket A are Alegria, Valiente, Black Watch and Colorado. The top four teams in Bracket B are Grand Champions, Scone, Flexjet and Audi. The brackets were determined during a fun draw and asado at Neil Hirsch's state-of-the-art barn.
Canada-based Alegria and Black Watch, two longtime polo sponsors, will join the field for what promises to be a highly competitive tournament.
Alegria's Freddie Mannix draws his team's No. 1 Bracket A spot with help from WCT Commissioner Dale Smicklas and Juan Bollini.
Black Watch returns with team sponsor Neil Hirsch. The Black Watch polo team won numerous tournaments throughout the U.S. In 2004 competing in 26-goal, Black Watch reached the finals of the 2004 Gold Cup and 2005 C.V. Whitney Cup. They also won the 2004 Mercedes Polo Challenge and 2007 Hall of Fame Cup.
Black Watch also played in Argentina's Triple Crown (Tortugas, Hurlingham and Palermo) with Bautista Heguy, Nacho Figueras, Matias MacDonough and Francisco De Narvaez. Figueras returns to lead the team and will be joined by Pite and Juan Cruz Merlos and big-hitting Tommy Biddle.
Alegria is Canada's only international high goal polo franchise led by Freddie Mannix, the captain and founder. Mannix is the first Canadian to compete in the prestigious Argentine Triple Crown (2012-2017), and only the second Canadian to compete in the prestigious Argentine Open in 128 years.
Canada-based Alegria with Freddie Mannix, Juan Martin and Mariano Obregon and Jesse Bray will make its World Polo League debut on Wednesday.
Black Watch and Alegria both play on Wednesday. Black Watch plays Colorado at 11 a.m. and Alegria plays Valiente at 4 p.m. Both games are at Valiente Polo Farm.
The WPL is coming off a successful opening and fun tournament where Valiente topped Colorado, 10-9, in overtime to win the All Star Challenge Draw Tournament at Grand Champions. Team sponsors were able to play with top-rated players that they normally would not play with. The teams are now the original WPL lineups that will compete in the remaining three 26-goal tournaments.
"We have seen some great polo," WCT Commissioner Dale Smicklas said. "We have seen some thrilling games and some expected results as well as some upsets. And there is so much more ahead of us. What is certain is we have entered a new era of polo. The World Polo League has arrived."
Founders Cup draw host and Black Watch sponsor Neil Hirsch and WCT Commissioner Dale Smicklas with a few opening remarks.
Team rosters are:
Alegria (25): Freddie Mannix, 8, Juan Martin Obregon, 5, Mariano Obregon, 6, Jesse Bray, 6.
Audi (26): Marc Ganzi, 2, Nic Roldan, 8, Pablo MacDonough, 10, Kris Kampsen, 6.
Black Watch (25): Nacho Figueras, 6, Pite Merlos, 8, Juan Cruz Merlos, 6, Tommy Biddle, 5.
Colorado (25): Rob Jornayvaz, 2, Juan Martin Zubia, 7, Diego Cavanagh, 9, Jero del Carril, 7.
Flexjet (22): Melissa Ganzi, A, Pablo Spinacci, 6, Alfredo Bigatti, 8, Alejandro Novillo Astrada, 8.
Grand Champions (25): Grant Ganzi, 2, Juancito Bollini, 4, Juan Martin Nero, 10, Rodrigo Andrade, 9.
Scone (26): David Paradice, A, Guillermo Terrera, 8, Pelon Stirling, 10, Alejandro Taranco, 8.
Valiente (24): Bob Jornayvaz, 2, Santi Torres, 6, Adolfo Cambiaso, 10, Agustin Nero, 6.
The WPL is being live streamed on ESPN Deportes and ChukkerTV/Horseplay. For more information go to www.worldpolo.org.
WPL co-founders Melissa and Marc Ganzi with Freddie Mannix of Alegria which makes its debut on Wednesday.
Co-founded by Grand Champions owners Melissa and Marc Ganzi and Valiente Polo Farm owner Bob Jornayvaz, the World Polo League is the only 26-goal polo in the world outside of Argentina.
The exciting new league, that is offering major prize money starting in the semifinals, is preserving the highest level of polo and its rich, hallowed tradition in the U.S.
The final bracket placing after the Founders Cup draw at Neil Hirsch's lavish new barn.
The WPL has its own set of simpler fan-friendly rules, including no yellow cards, to improve the flow and action of the game.
The WPL, with 14 tournament-quality fields to play on, includes the Feb. 19-March 3 Founders Cup, March 6-24 Palm Beach Open and March 27-April 14 Triple Crown of Polo.
The WPL game finals will be held Sundays on Field Two at Grand Champions at 4 p.m. and semifinal games at Valiente Polo Farm, Fields One and Two. Several games will also be held throughout the week at various times. Admission is free along with food and refreshments at the featured Sunday games.
Family fun at the draw with siblings Myla and Poroto Cambiaso with their dad Adolfo.
The World Polo League is open to other teams that wish to compete in one or more of the tournaments. Entries are still open and everyone is welcome to play. Games are offered on the flat (Open) and on Handicap.
The World Polo League has attracted a large international field of players from all corners of the world including Australia, Argentina, Brazil, Canada, Costa Rica, Uruguay and U.S.
Grand Champions and Valiente are also launching the U.S. National Mixed Doubles Championship, featuring two men and two women with combined handicaps, in March.
One of the best parts of the WPL draw hosted by Neil Hirsch was the food, food and more food.
Photos by Sheryel Aschfort

In addition to the World Polo League, season highlights for 2019 at Grand Champions are the Sterling Cup, March 1-31 $50,000 National 12-Goal Tournament, March 1-16 John T. Oxley Memorial and March 3-24 $100,000 World Cup Tournament, a unique 0-40-goal, winner-take-all single-elimination tournament.
Grand Champions and Santa Rita Polo Farm is the largest and most unique polo facility in Wellington with 120 stalls in five self-contained barns, exercise track, five climate-controlled tack rooms, vet room, staff quarters, guest house and three polo fields with state-of-the-art underground irrigation including one field for stick-and-ball with plans to build more polo fields in the future.
2019 WORLD POLO LEAGUE SCHEDULE
FEBRUARY
Feb. 20-March 3, Founders Cup
Tuesday, 2/19:
4 p.m. Scone vs. Flexjet at Jan Pamela #3
Wednesday, 2/20:
11 a.m. Colorado vs. Black Watch at Valiente #3
4 p.m. Valiente vs. Alegria at Valiente #1
Thursday, 2/21:
10 a.m. Scone vs. Audi at Valiente #2
1:30 p.m. Flexjet vs. Grand Champions at Grand Champions Polo Club Field 1
Sunday, 2/24:
4 p.m. Audi vs. Grand Champions at Grand Champions Polo Club Field 2
Tuesday, 2/26:
4 p.m. Grand Champions vs. Scone
Thursday, 2/28:
TBD: Flexjet vs. Audi
Sunday, March 3:
4 p.m. Founders Cup Final at Grand Champions Polo Club Field 2
MARCH
March 6-24, Palm Beach Open
March 27-April 14, Triple Crown of Polo
Games at Grand Champions Polo Club, Valiente Polo Farm and other local fields.