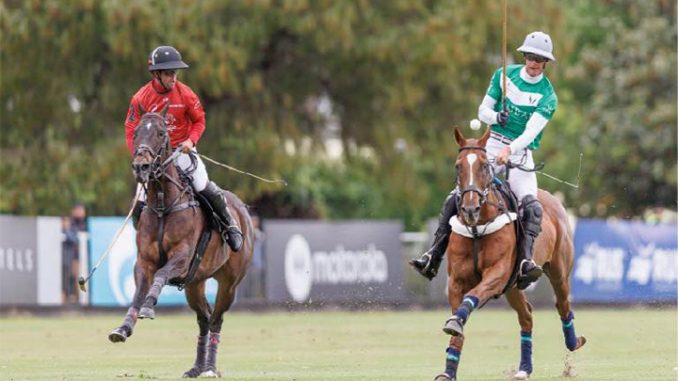 La Irenita Grand Champions Advance to Hurlingham Open Final
Battling for a spot in the coveted finals of the Hurlingham Open at the Hurlingham Club, La Natividad (Camilo Castagnola, Pablo Pieres, Bartolome Castagnola Jr., Ignatius Du Plessis) met La Irenita Grand Champions (Juan Britos, Francisco Elizalde, Pablo Mac Donough, Juan Martin Zubia), matching each other in shots from the field, five combined penalty conversions from Britos and Mac Donough ultimately lifted La Irenita Grand Champions to the 12-11 win.
Kick-starting the contested match-up, three goals from La Irenita Grand Champions, including two from Britos at the line was answered by the offensive firepower of Camilo Castagnola and Pieres to give La Natividad the 4-3 early edge. Trading goals once more in the third, a breakthrough run of three field goals from Camilo Castagnola secured La Natividad the 8-5 lead at the break.

Following a quick goal from La Natividad's Bartolome Castagnola Jr. to open the second half, La Irenita Grand Champions began their steady comeback with contributions from Elizalde and Britos. Outscoring La Natividad in the fifth, La Irenita Grand Champions was back on the attack, as a balanced effort from Mac Donough at the line with Britos and Zubia finding success in the field, vaulted La Irenita Grand Champions to a 11-10 lead. Relying on Elizalde to find the posts for his second field goal of the match, La Irenita Grand Champions managed to hold La Natividad to just one conversion from Castagnola in the seventh, as a crucial missed attempt at the line for La Natividad allowed La Irenita Grand Champions to take the nail-biting match 12-11 and become the first finalist of the 129th Hurlingham Open.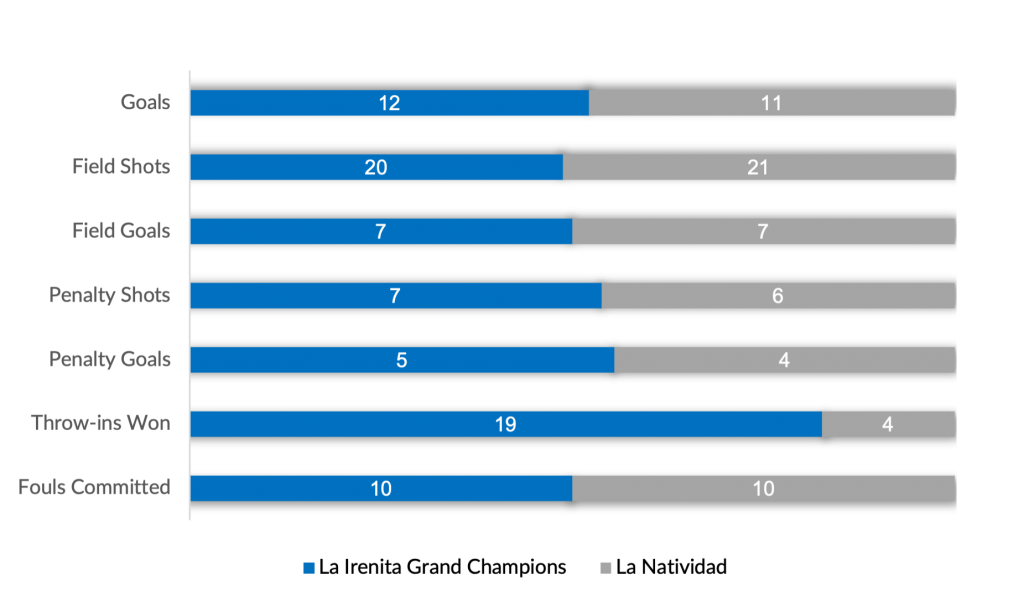 Next Fixture:
October 23
Ellerstina (1-1) vs La Dolfina Saudi (2-0)
Photo Credit ©Matias Callejo