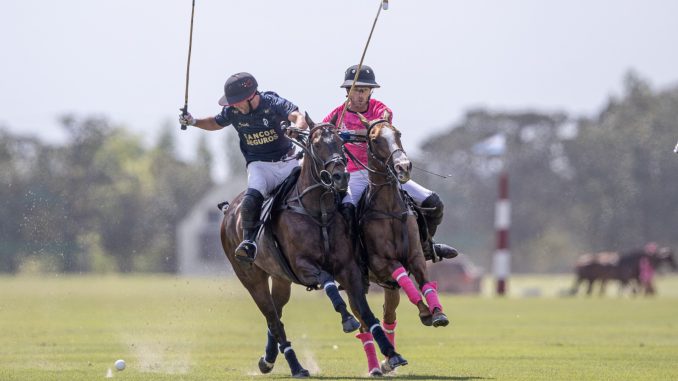 La Dolfina Saudi Polo Team Dominate as La Natividad Finish Strong at Hurlingham Open
The second day of competition at the Hurlingham Open kicked off on October 20, showcasing a lineup of talented teams (La Dolfina Saudi Polo Team, Alegría Standard Wealth, La Natividad, La Ensenada Burbank) vying to emerge victorious in Zone B play, on the grounds of the Alfredo Lalor Headquarters, in Pilar. Recently competing in the subsidiary final for the Sarmiento Cup at the Tortugas Open, La Dolfina Saudi Polo Team led by Adolfo Cambiaso comfortably took the first match 15-6 against Alegría Standard Wealth, as 2021 Sarmiento Cup champions La Natividad leaned on Camilo Castagnola's ten goal performance to complete the second half comeback and defeat La Ensenada Brubank 13-8. 

Frederick Mannix found the scoreboard first for Alegría Standard Wealth on a penalty goal, as Diego Cavanagh and Adolfo Cambiaso were quick to answer in succession for La Dolfina Saudi Polo Team. The first chukka ended in a 2-2 tie with Pedro Zacharías converting Alegría Standard Wealth's second penalty goal in as many chukkas. Cambiaso and Cavanagh dominated the second, scoring a combined four goals as Cambiaso knocked in his first of four penalty attempts on the day. Building from the momentum of the previous chukka, Cambiaso's powerful and efficient shooting carried over into the third to score three more goals, while La Dolfina Saudi Polo Team held Alegría Standard Wealth to just three shots. Zacharías found the goal in the fourth for Alegría Standard Wealth, but two more goals from an unrelenting Cambiaso saw La Dolfina Saudi Polo Team take a commanding 11-3 lead at halftime. 
Facing a daunting 11 goal deficit, Alegría Standard Wealth did not find the scoring drive they desperately needed, managing only one shot attempt from Tomás Garcia del Rio in the fifth. Regrouping in the following chukka, Agustín Merlos and Zacharías each contributed a goal in the sixth and for the first time during the match kept La Dolfina Saudi Polo Team at bay. Any chance of a comeback would be fleeting, as Alegría Standard Wealth were unable to match the force of La Dolfina Saudi Polo Team's persistent offensive contributions from Cambiaso. Adding another two goals in the seventh and a third from Francisco Elizalde, La Dolfina Saudi Polo Team's offensive onslaught drove them to their first victory of the Hurlingham Open.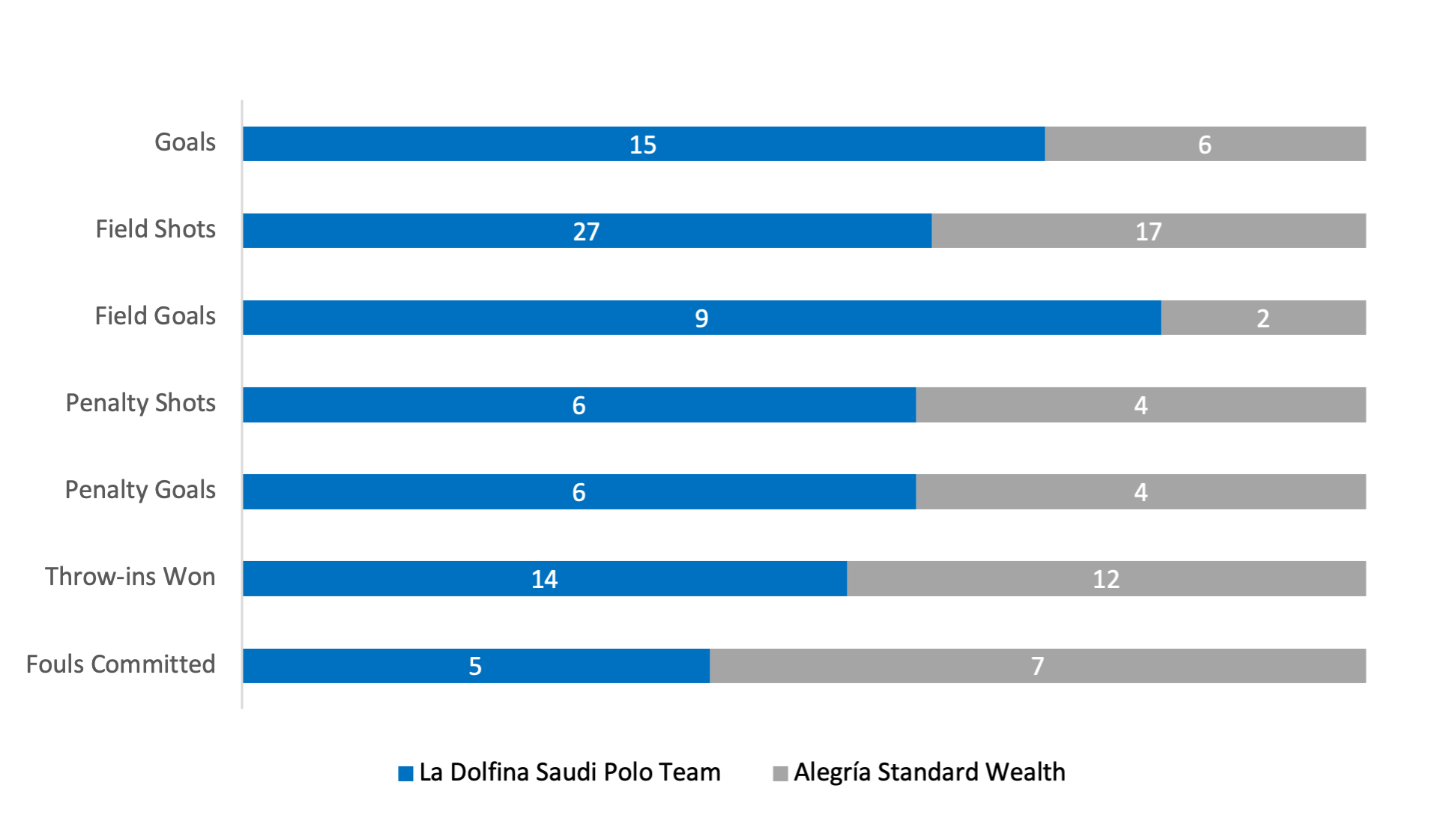 Held on court 1, the second match of the day opened with forward Alfredo Bigatti scoring two quick goals for La Ensenada Brubank. Camilo Castagnola answered twice in the first chukka for La Natividad, once after Biggatti's two goals and again when La Ensenada Brubank's Juan Britos added an additional two from the field. Britos and Catagnola each traded goals in the second and third to account for all scoring in both chukkas. Approaching the half, Juan Martín Zubía contributed two penalty conversions for La Ensenada Brubank to take a narrow 8-5 advantage at the break. 

Using the push from Catagnola's spectacular offensive efforts, La Natividad returned to the field in the second half prepared for a comeback. Determined to bring the game within striking distance, Catagnola and Pablo Pieres combined for four goals in the fifth and sixth chukkas, while La Natividad's defence took over to shut out La Ensenada Brubank in the remainder of the half. Unable to generate a single goal since the fourth chukka, La Ensenada's lead had quickly dissipated into a deficit. Now trailing by a goal, a struggling La Ensenada would not fare any better in the seventh. Without a single shot in the final chukka, La Natividad added four more goals with two each from Castagnola and Pieres to complete the late game takeover proving that a persistent brand of polo and little bit of patience are the keys to victory.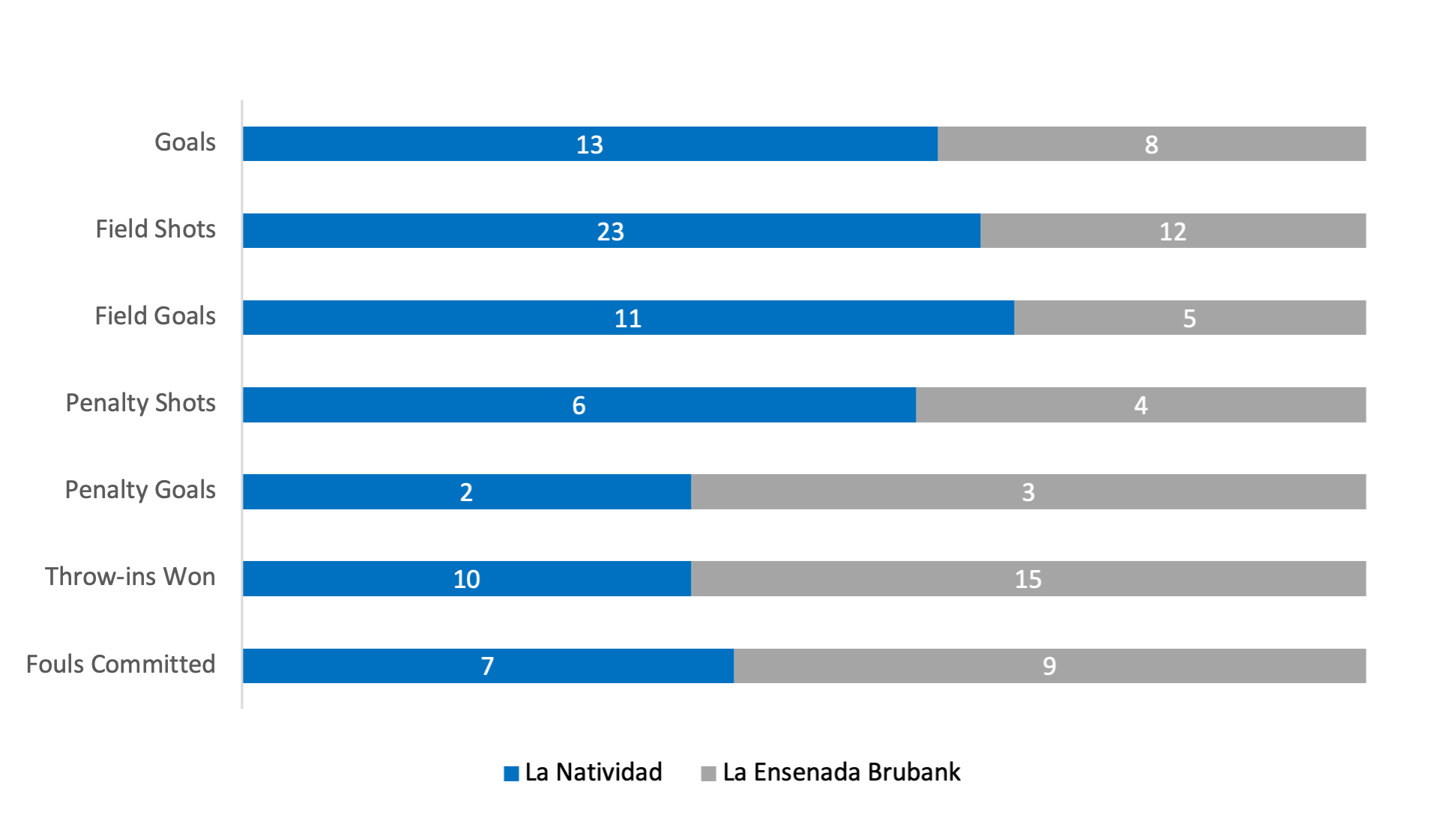 With an overwhelming second half, La Natividad scored 9 goals in a row to turn the game around, took a great victory and the pass to the zone definition against La Dolfina Saudi. The great figure and the scorer of the match was Camilo Castagnola, author of 10 goals, only 1 from a penalty. Unstoppable!
Photo Credit: ©Matias Callejo