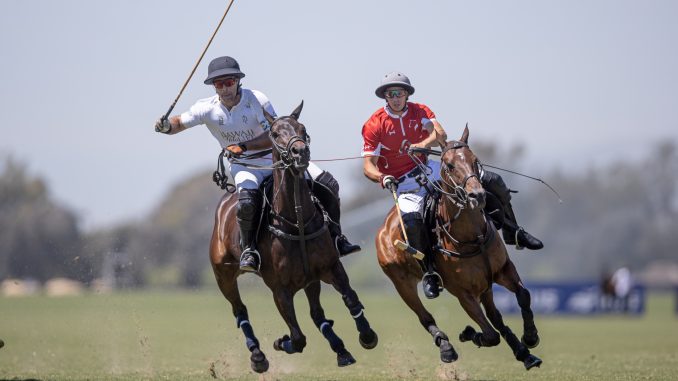 La Dolfina Brava Polo Team and La Ensenada Brubank Use Second Halves to Capture Victories
The final round of group play in the Hurlingham Open began at Pilar with La Dolfina Brava Polo Team capturing their second victory, defeating La Irenita Polo Team 13-11. The second match of the day resulted in La Ensenada Brubank defeating Alegria Standard Wealth 14-7 on Field 6 at Pilar.
Needing a second half charge to claim the victory, La Dolfina Brava Polo Team turned to Alejo Taranco, who drove forward from the #4 position to lead all players with four goals from the field, including three in a decisive fifth chukka. La Irenita Polo Team produced offense consistently from the penalty line where Isidro Strada converted seven of his eight attempts but shot just 16% from the field. The second half showcased La Dolfina Brava Polo Team's open play attack, allowing them to take control of the game on 50% shooting and capture the narrow 13-11 win.

Opening the game with a field goal from Segundo Bocchino and Penalty 3 conversion from Strada, La Irenita Polo Team held an early 2-0 lead, but would concede the lead before the end of the first chukka. A Penalty 1 awarded to Taranco began a stretch of four consecutive goals for La Dolfina Brava Polo Team that would help them hold a lead into the third chukka. Despite two penalty conversions from Poroto Cambiaso, La Dolfina Brava Polo Team fell behind after a reorganized La Irenita Polo Team produced three goals in the third chukka. Pressuring the La Dolfina Brava Polo Team defense, it was Strada who added four more penalty goals before the end of the half, leaving La Irenita Polo Team ahead 8-7.
The momentum of the game changed in an instant as La Dolfina Brava Polo Team surged into the lead thanks to the play of Taranco. Scoring three consecutive goals in a span of minutes, Taranco singlehandedly pushed his team ahead by two. Rodrigo Ribeiro de Andrade also added a field goal, leaving La Irenita Polo Team to fight from behind over the final two chukkas. Managing just one field goal from Bocchino throughout the entire second half, La Irenita Polo Team continued to generate offense from the penalty line where Strada added two more conversions. However, the game was ultimately decided in open play as La Dolfina Brava Polo Team's Cambiaso scored two more goals to secure the victory.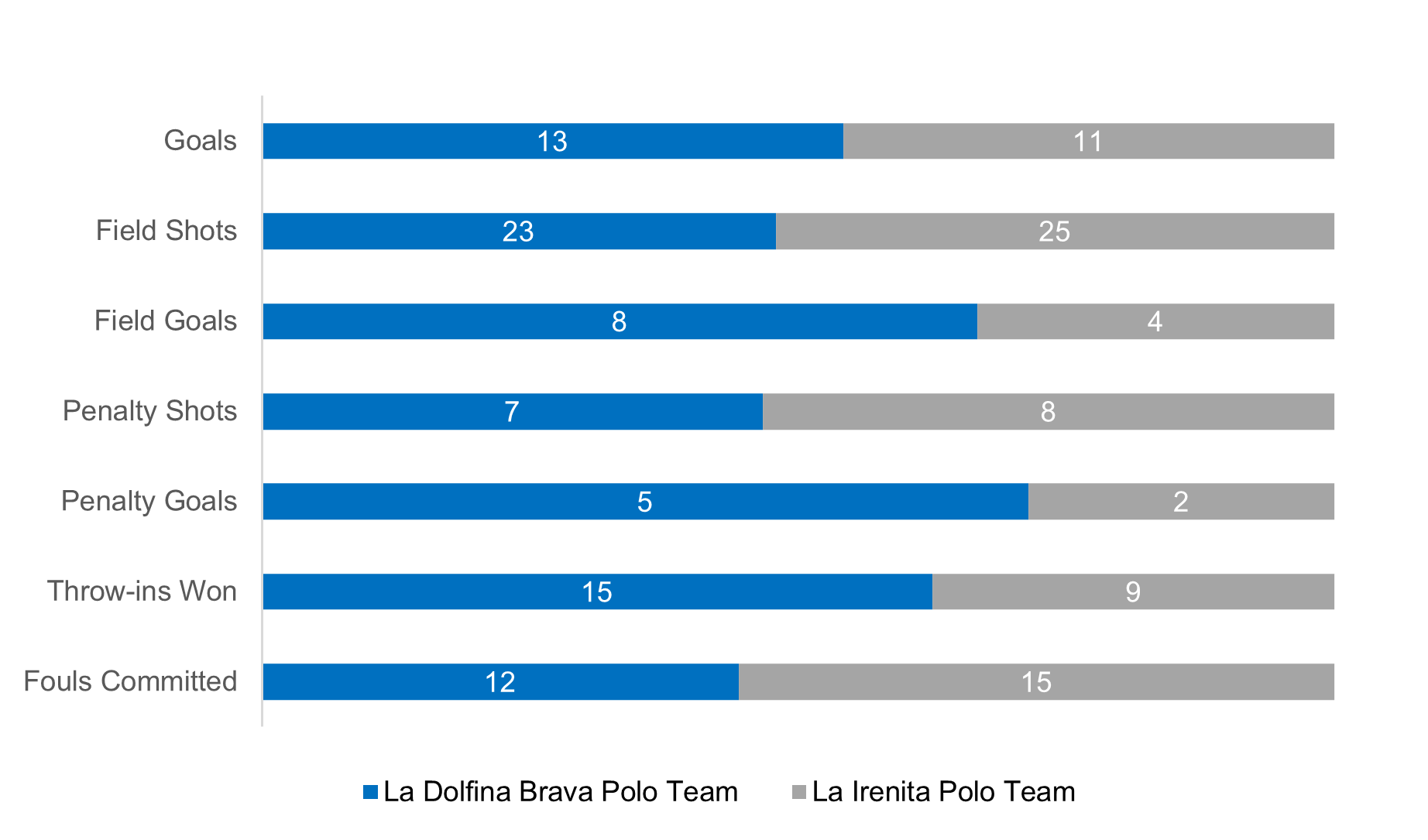 Focused on capturing their first victory of the Hurlingham Open, La Ensenada Brubank ran into a determined Alegria Standard Wealth team that challenged them until the final two chukkas. Breaking a 7-7 tie, La Ensenada Brubank scored the final seven goals of the match with a resilient open play performance. Outscoring Alegria Standard Wealth 13-2 from the field, La Ensenada Brubank was led by five goals each from Juan Britos and Juan Martin Zubia, while Alegria Standard Wealth's Pedro Zacharias was a perfect 5 for 5 from the penalty line. Despite the strong penalty shooting, it wasn't enough to carry Alegria Standard Wealth to victory in the 14-7 defeat.

A Penalty 3 conversion for Zacharias opened the scoring, but the remainder of the first chukka belonged to La Ensenada Brubank as they produced three goals, two from Britos, to hold a 3-1 lead. Producing offense in different ways, Alegria Standard Wealth added two more penalty conversions from Zacharias, while La Ensenada Brubank used the pass effectively to assist on two field goals to Britos and Zubia in the second chukka. End-to-end action with few whistles resulted in chances for both teams, but scoring remained low as they traded two goals each, entering halftime with just a one-goal difference as La Ensenada Brubank led 7-6.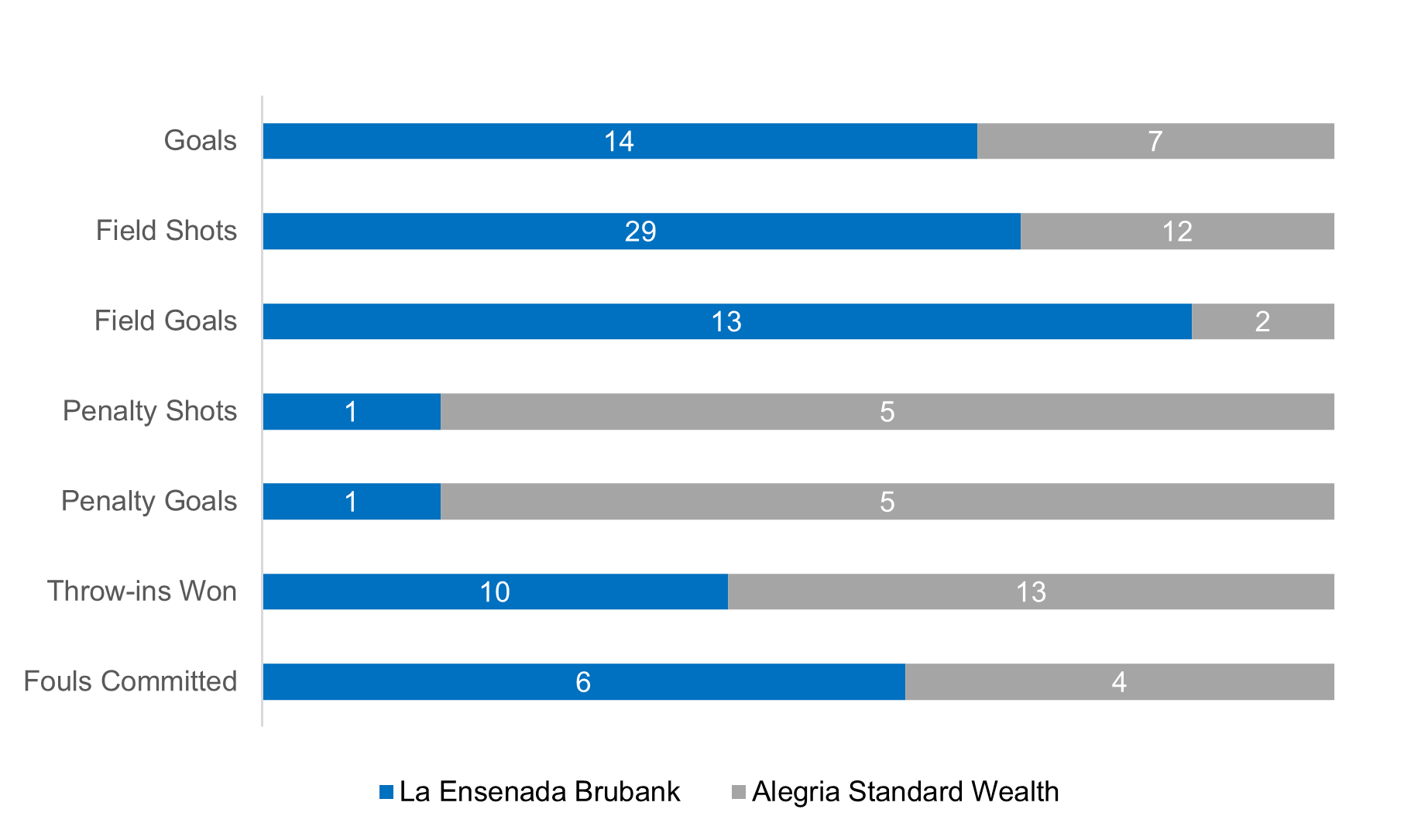 In search of their first victory in the Triple Crown, Alegria Standard Wealth returned to the penalty line, tying the score at 7-all on Zacharias' fifth conversion. However, that was the last goal Alegria Standard Wealth would score in the game as La Ensenada dominated possession over the final two chukkas. Outshooting their opponents 8-0 in the sixth chukka, La Ensenada Brubank raced ahead by four, receiving two goals from Jeronimo del Carril, both assisted by Britos. Completing a dominant finish to the game, La Ensenada Brubank added two more field goals, along with their lone penalty goal of the game from Zubia to complete the 14-7 victory. Play resumes on Saturday with the first semifinal between Ellerstina Johor and RS Murus Sanctus. 
Photo Credit: ©Matias Callejo