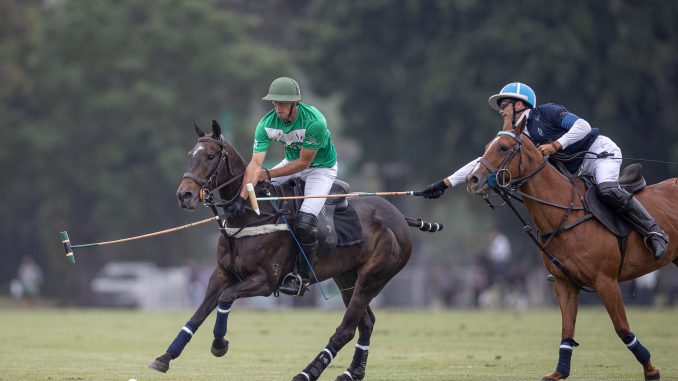 La Natividad Claim Historic Victory over La Dolfina Saudi Polo Team
The second semifinal of the Hurlingham Open produced a historic result as La Natividad defeated La Dolfina Saudi Polo Team 13-10 on Field 1 at Hurlingham Polo Club. With the victory, La Natividad will meet RS Murus Sanctus in the Hurlingham Open final, marking the first time in 13 years and 35 consecutive finals, that neither Ellerstina nor La Dolfina will be fighting for a title in the Triple Crown.

Evident from the opening throw-in that a competitive match would ensue between the two teams, it was La Natividad that matched La Dolfina Saudi Polo Team from the penalty line, leaving the game to be decided in open play. Effectively using the pass to collect five assists on eight field goals, La Natividad deployed a complete four-man attack that was led by three field goals each from Pablo Pieres and Bartolome Castagnola. Holding La Dolfina Saudi Polo Team to just 24% shooting opened the door for La Natividad to claim the upset, charging forward in the second half with accurate shooting to claim the memorable 13-10 win.
End-to-end action highlighted the opening seven minutes of play with Ignatius Du Plessis coming forward to open the scoring for La Natividad. Despite seven combined shots in the first chukka, a Penalty 2 conversion for Diego Cavanagh provided the only other offense, leaving the score tied at 1-1. Exchanging goals in the same fashion to begin the second chukka, the teams remained deadlocked until an Adolfo Cambiaso goal gave La Dolfina Saudi Polo Team their first lead of the game. The evenly matched contest carried into the end of the half with momentum swinging back and forth until La Natividad inched back into lead. Two penalty conversions from Camilo Castagnola and a field goal from Pieres ended the half to give La Natividad the slim 6-5 advantage.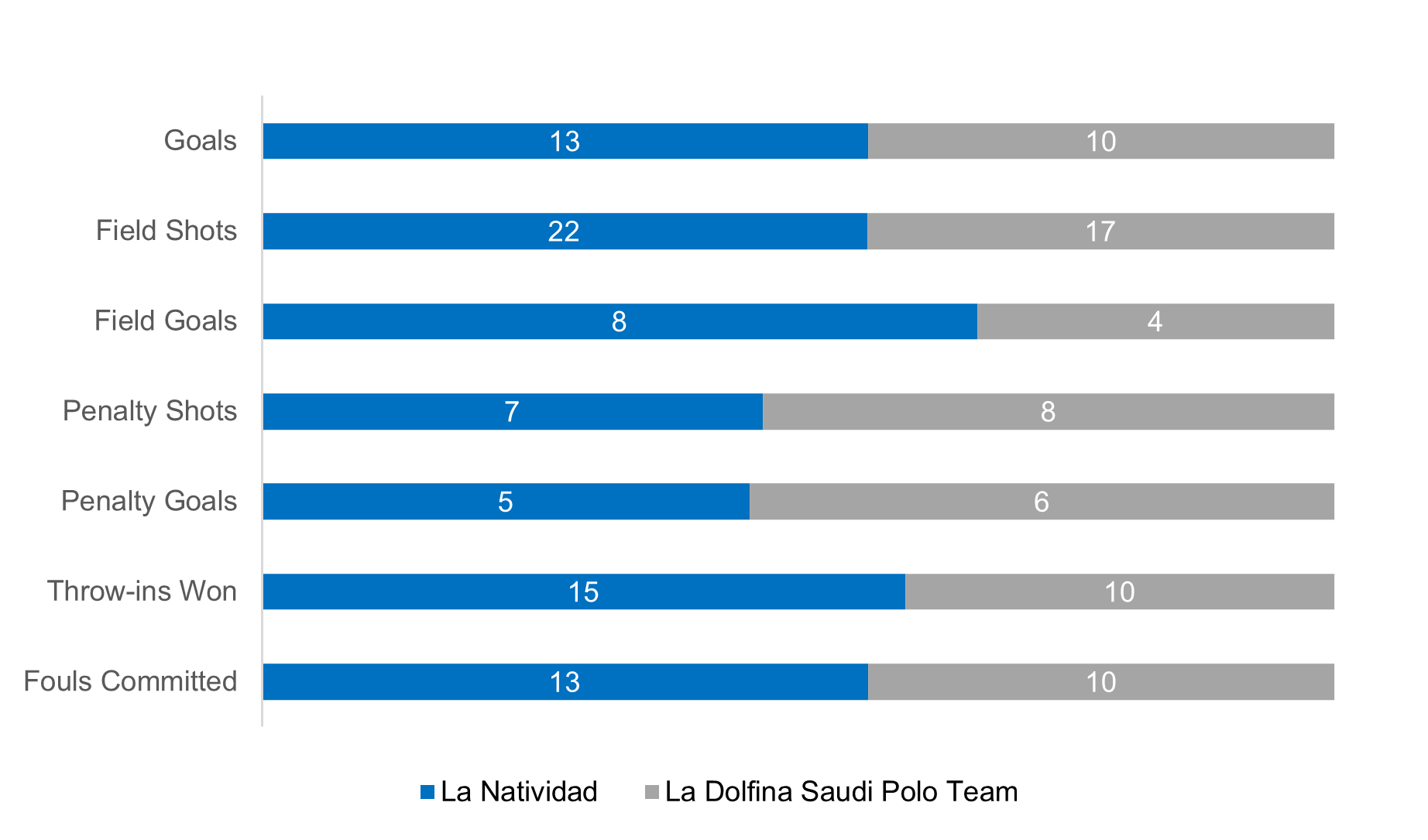 Defense tightened in the opening minutes of the second half with the umpires' whistle sending both teams to the penalty line. La Dolfina Saudi Polo Team regained their lead on back-to-back Penalty 2 conversions, but La Natividad provided a swift response, producing three unanswered goals from the Castagnola brothers. Making the first significant run of the game, La Natividad pushed their consecutive goal streak to five at the beginning of the sixth chukka, leaving La Dolfina Saudi Polo Team facing a four-goal difference with just over one chukka remaining. Drawing on their experience, La Dolfina Saudi Polo Team fought back within one, receiving crucial field goals from Cavanagh and David Stirling, with a Penalty 3 conversion for Elizalde leaving the score at 11-10. In a moment La Natividad will not forget, Camilo Castagnola sent a Penalty 3 of his own through the goal and with time expiring, found brother Bartolome for the final goal, sealing the 13-10 victory and propelling La Natividad into the final. 
Photo Credit: ©Matias Callejo