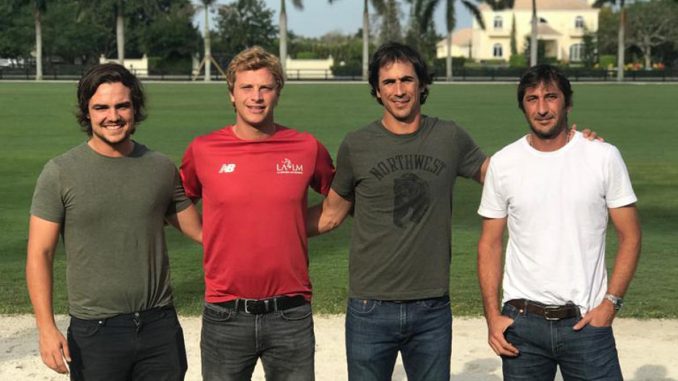 La Aguada announces foursome for the 2019 Hurlingham Open and Argentine Polo Open Championship at Palermo
La Aguada has announced the lineup that will be playing the upcoming 2019 Hurlingham Open and the Argentine Polo Open, at Palermo.
The big news is that the rising star Lucas Díaz Alberdi, will be filling in for Miguel Novillo Astrada. Miguel has decided not to play the two competitions of the Triple Crown in 2019. Instead, he has stated he will be playing the new 34-goal Professional League, sponsored by the Argentine Polo Association, either with La Aguada or any other team.
The talented Lucas, one of the best newcomers, has just won the 2018 edition of the prestigious Copa Cámara de Diputados, along with La Mancha Amadeus.
The 32-goal La Aguada foursome who will participate of the Hurlingham Open and the Argentine Polo Open Championship, in 2019, will be comprised as follows:
Alejandro Novillo Astrada 8
Alfredo Bigatti 8
Lucas Díaz Alberdi 7
Ignacio Novillo Astrada 9