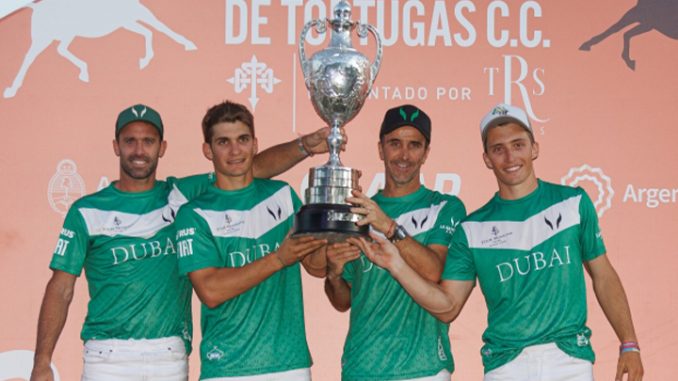 Crowning a champion in the second leg of the prestigious Argentine Triple Crown, La Hache La Roca (Pablo Pieres, Hilario Ulloa, Guillermo Caset, Francisco Elizalde) batted against La Natividad (Camilo Castagnola, Facundo Pieres, Bartolome Castagnola Jr., Pablo Mac Donough) in the electrifying finale of the 83rd Tortugas Open presented by TRS hotels, hosted by Tortugas Country Club.

In an anticipated rematch of the 130th Hurlingham Open semifinals, the two formidable opponents matched each other side-for-stride in open play, with La Natividad seizing the edge from the field, converting eight goals on ten shots. Led by Camilo Castagnola with four goals and an impressive 68% shooting percentage in the first half, La Hache La Roca leaned on the veteran duo of Ulloa and Elizalde to equal the firepower of Castagnola. Despite surrendering four goals to La Hache La Roca at the line, La Natividad's foul troubles were abated by their accuracy from the field, as the team in green managed to take an 8-7 advantage into the break.
Continuing to apply offensive pressure, each La Natividad teammate reached the scoreboard, including two off the mallet of Pieres. Managing just one goal from the field in the second half, La Hache La Roca continued to rely on conversions, with Elizalde and Caset finding the posts. Effectively controlling the pace of play, La Natividad's flurry of shots resulted in a 40% shooting percentage that allowed them to seize the 15-10 victory and capture the Emilio de Anchorena Cup for a second consecutive year.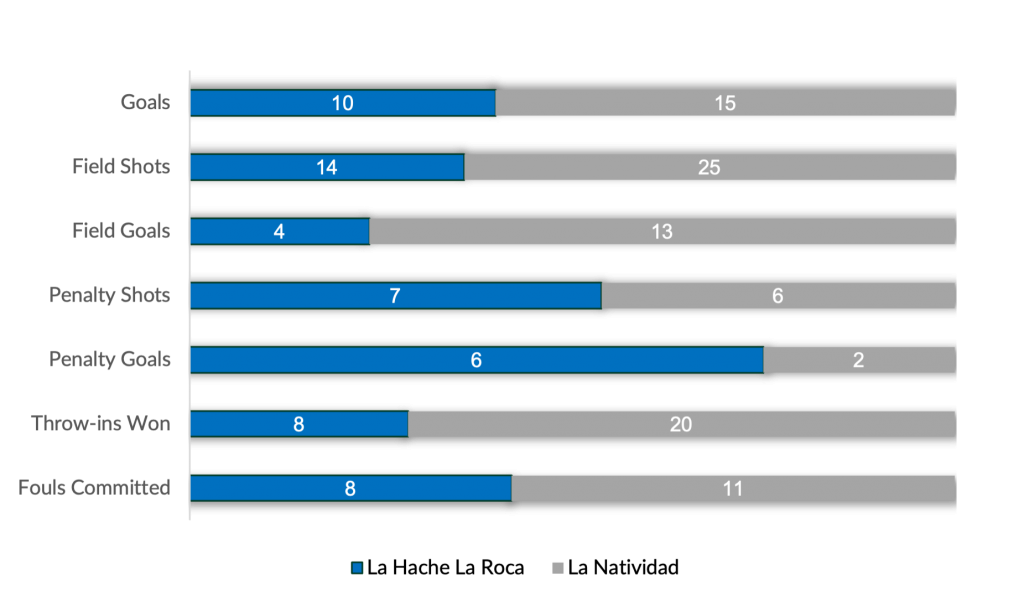 Following their impressive repeat as Tortugas Open champions, Camilo Castagnola, Bartolome Castagnola Jr. and Facundo Pieres to earn their second consecutive title, with Pieres accumulating the eleventh Tortugas Open title of his career. Surpassing his teammate Pieres and Pedro Heguy, Pablo Mac Donough became the leading Tortugas champion, standing atop the podium for a twelfth time.
Contributing nine goals in the final and currently leading the Triple Crown with fifty-six goals, Camilo Castagnola was awarded Most Valuable Player. Lovelocks Drogba, played and Bartolome Castagnola Jr. earned Best Playing Argentine Pony and Wickford Santa Ana, played by Camilo Castagnola took home the Argentine Polo Association's (APP) Best Playing Pony honors.
Action resumes on Tuesday, October 31, where ten teams will compete in the final leg of the Triple Crown for the 130th Argentine Polo Open Championship.
Photo Credit: ©Matías Callejo/Prensa AAP