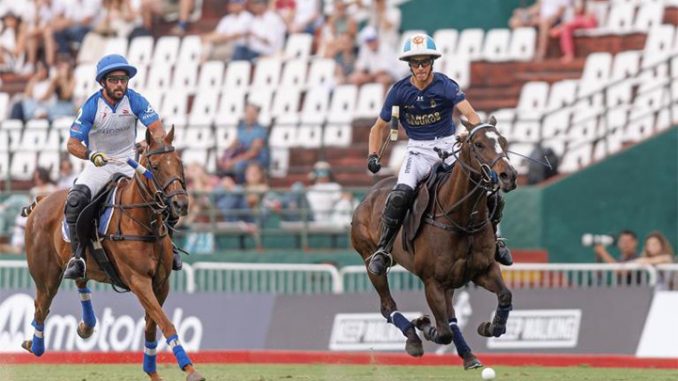 After the great season of High Handicap polo, in which La Dolfina Saudi won the 129th HSBC Argentine Polo Open and RUS of Hurlingham; and La Natividad on the 82nd C.C Stella Turtle Open Artois, Adolfo "Poroto" Cambiaso (n), At just 17 years and 11 days old, he became the youngest polo player in Achieve maximum valuation, being promoted from 9 to 10 handicap goals.
Meanwhile, Facundo and Nicolás Pieres (Ellerstina Turismo Felgueres) and Pablo Pieres (La Natividad) dropped from 10 to 9 goals handicap.
On the other hand, from 8 to 9 Tomás Panelo, Alejo Taranco and Juan M. Zubía ascended; from 7 to 8, Joaquín Pittaluga and Pedro Zacharias; and finally, 6 to 7 have been promoted Cruz Heguy, Teodoro Lacau, Lucas Monteverde (b), Benjamín Panelo, Carlos M. Ulloa and Jared Zenni.
Among the remaining decreases in Alto find those of Santiago Loza, Ignacio Toccalino and Juan M. Zavaleta (h) from 8 to 7; and those of Diego Araya, Eduardo (h) and Julio (n) Novillo Astrada, from 7 to 6.
The modifications will be effective from the 1st of January 2023, attentive to the provisions of the Board of Directors at its meeting Wednesday 7/12, chaired by Delfin Uranga.