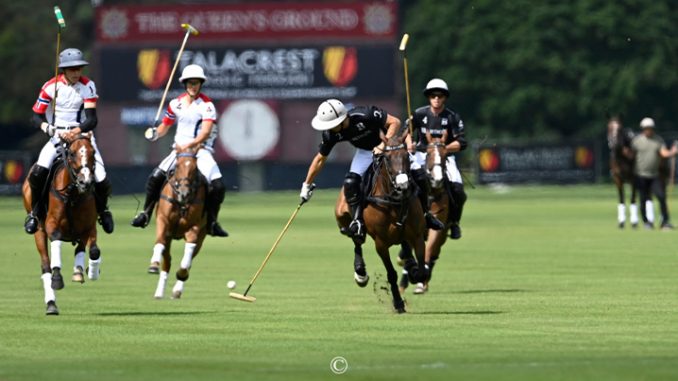 Bardon Capture First Victory in Talacrest Prince of Wales Championship
The final day of group play in the Talacrest Prince of Wales Championship began with Bardon capturing their first victory, defeating Vikings 10-9 on the Duke's Ground at Guards Polo Club. 
A match that could have been won by either team, Bardon and Vikings battled back and forth with equal opportunities on both sides of the ball. Bardon's Francisco Elizalde emerged as a standout player in the match, finishing with seven goals on very efficient 80% shooting from the field and converting all three of his penalty attempts. Juan Martin Zubia provided the offense for Vikings, scoring six of his team's nine goals, while consistently regaining possession. The lead changed hands on numerous occasions but over the final two chukkas, Vikings found the goal on just one of their final six shots, opening the door for Bardon to take home the one-goal victory. 

End-to-end polo with few stoppages highlighted a competitive first chukka, however it was a pass from Matias Machado to Elizalde that produced the only goal of the opening seven minutes, leaving Bardon ahead 1-0. Elizalde continued to be the driving force of the Bardon attack, scoring his second and third goals in the second chukka to extend his team's lead to two. Vikings struggled to find an offensive spark with their only goal through two chukkas coming off the mallet of Sebastian Merlos resulting in a 3-1 deficit. A penalty conversion for Elizalde pushed Bardon's lead to three as they looked to run away with the game, but Vikings provided a significant response before halftime. Scoring three consecutive goals, Zubia singlehandedly erased Bardon's advantage, leaving the teams all square at 4-all through three chukkas.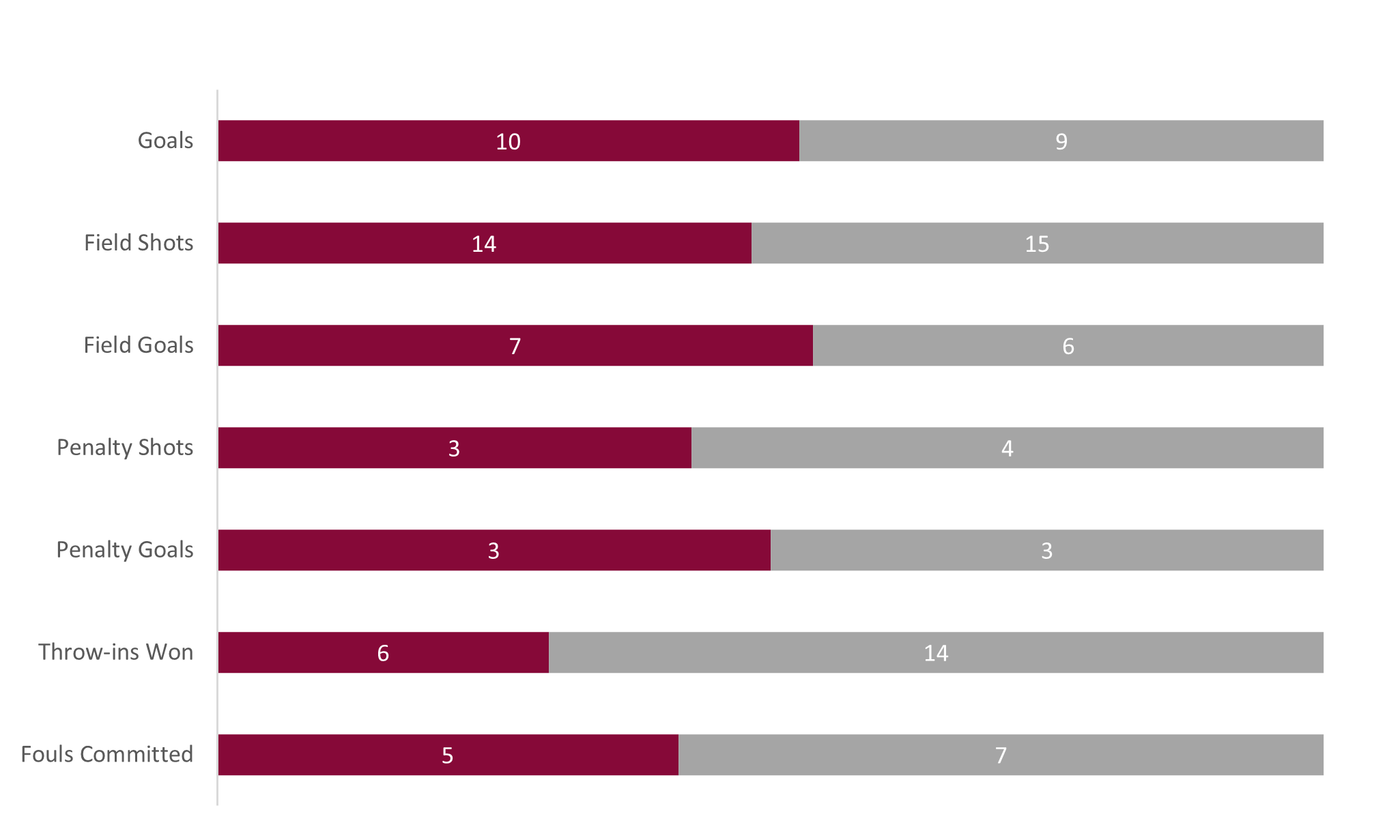 A revitalized Vikings team stormed into the second half, wasting little time in taking their first lead of the match. Chris Mackenzie scored seconds into play, while Zubia quickly followed with his fifth goal to give Vikings the 6-4 and overcoming their slow start to take control of the game. Elizalde ended Vikings' run with consecutive goals, but Bardon remained trailing by a goal with two chukkas to play, needing to slow Zubia and find consistent offense. Converting a crucial Penalty 4, Zubia's impact continued to be a factor, but Bardon refocused and began to mount their comeback. Alfredo Bigatti stepped into the spotlight, scoring two goals while assisting on the third to quickly turn a two-goal deficit into a one-goal lead with one chukka remaining. Vikings tied the score leaving minutes to decide the victor and it was the pressure from Bardon that was ultimately the difference. Receiving a Penalty 2, Elizalde hit the ball through the posts for his seventh goal to secure Bardon's first victory of the tournament in the 10-9 triumph. 
Monterosso Claims Place in Talacrest Prince of Wales Championship Final
A thrilling conclusion to group play in the Talacrest Prince of Wales Championship featured Monterosso against UAE Polo Team, with the winner advancing to Sunday's final to face Park Place. Withstanding a sixth chukka surge from UAE Polo Team, Monterosso held on for the narrow 9-8 victory to book their place in the final. 
In a must-win game for both teams, the result came down to the final seconds with Monterosso taking advantage of a strong start to erase an early 2-0 deficit and not trail for the remainder of the match. Assisting on six of their eight field goals, Monterosso used an efficient passing attack with Ignacio Toccalino finishing accurately around goal to lead the team with five goals. Cesar Crespo stepped into the saddle in place of Lucas Monteverde Jr. and contributed two goals in the final chukka, but Monterosso's shooting in open play led them to the one-goal win.

With the change of line-up, UAE Polo Team began with one goal on handicap and quickly doubled their lead when Alfredo Cappella sent a Penalty 4 through the posts. That would be UAE Polo Team's offense until halfway through the third chukka as Monterosso took control of the match. Distributing the ball effectively, Facundo Sola collected two assists as part of a three-goal chukka for Monterosso as they took their first lead at 3-2 after a field goal from Matt Perry. Continuing their run, Monterosso finished with five unanswered goals, this time with Sola moving forward to collect both of his team's goals to finish the half. The duo of Bartolome Castagnola and Cappella connected on two separate occasions for UAE Polo Team, entering halftime with some momentum as they reduced the gap from three to just one.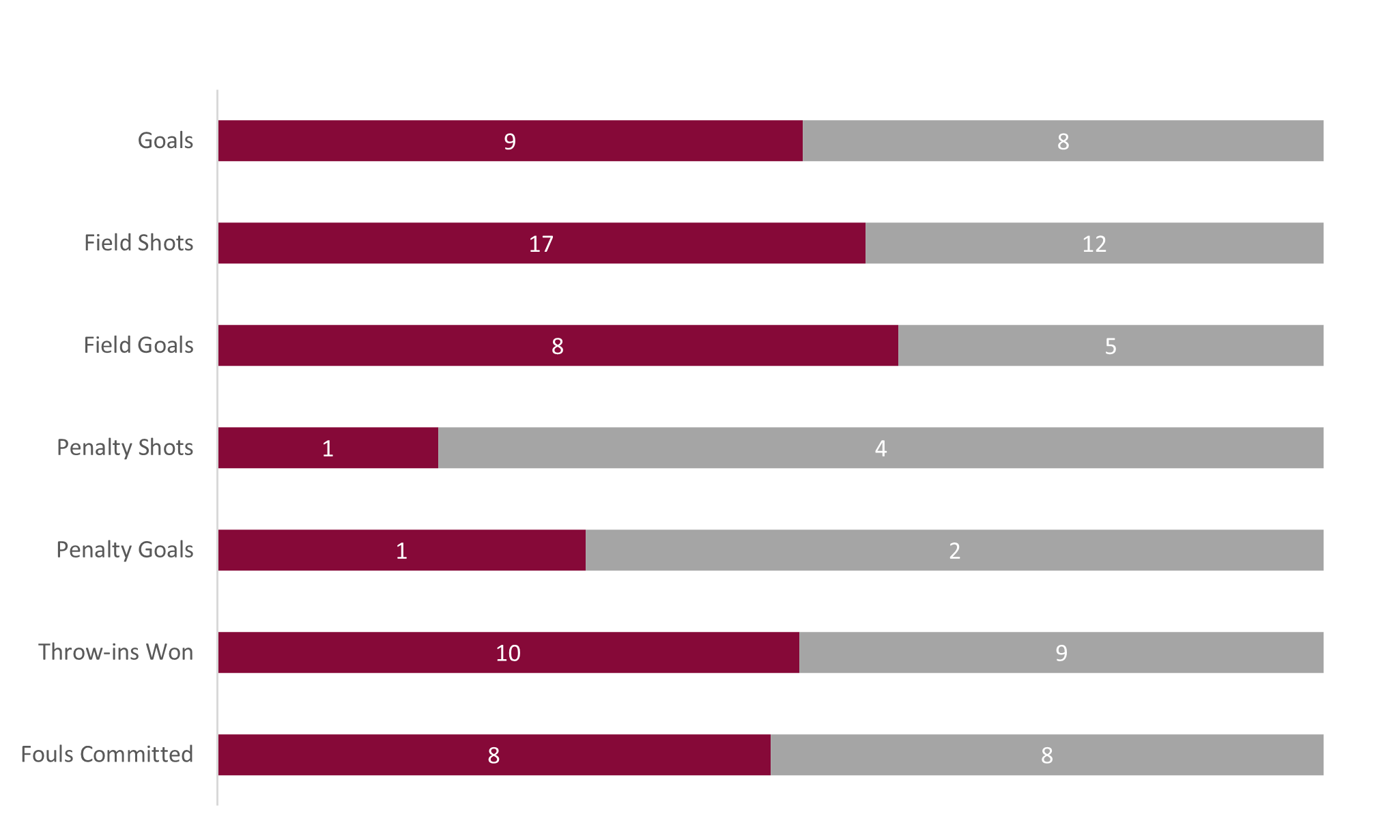 The two-man game proved to be successful in the opening stages of the second half as well, with Cappella finding Castagnola on a pass to goal, tying the score at 5-all. After Toccalino pushed Monterosso back ahead by one, their team's defense stepped up to prevent a response from UAE Polo Team. A complete team effort kept UAE Polo Team scoreless throughout the entire fifth chukka, allowing them to enter the sixth chukka with a commanding three-goal advantage due to accurate shooting above 50%. Carried over from the fifth chukka, Monterosso's Toccalino scored his team's first penalty goal to extend the lead to four and leave UAE Polo Team short on time to produce a comeback. Despite the best efforts of Crespo and Cappella, UAE Polo Team pulled within one, but the following throw-in saw the time expire and Monterosso hang on for the 9-8 win. With the victory, Monterosso will meet Park Place in the final on Sunday to determine the inaugural Talacrest Prince of Wales Championship.