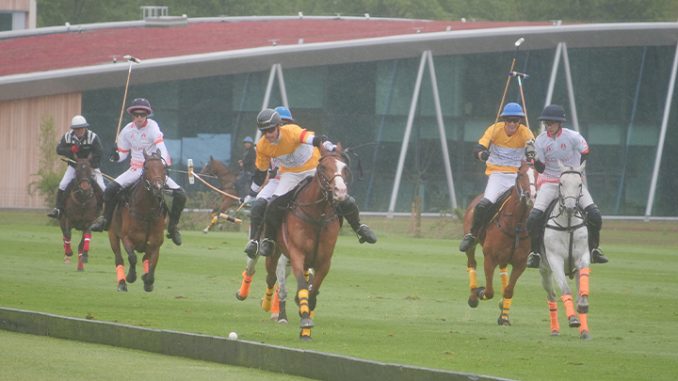 Efficient Murus Sanctus-La Magdeleine Offense Results in Victory
Murus Sanctus-La Magdeleine had a successful debut in the 2021 Justerini & Brooks Prince of Wales Trophy, defeating Talandracas 11-7 by using an efficient passing attack that proved difficult to stop in the victory.

Shooting 60% from the field, Murus Sanctus-La Magdeleine overcame a slow start by moving the ball quickly between the trio of Matt Perry, Sapo Caset and Facundo Sola. Accumulating seven assists on nine field goals, Murus Sanctus-La Magdeleine won the possession battle and produced high-quality chances at goal while limiting new 8-goaler Camilo Castagnola to just two goals. With their trio all scoring at least three goals, Murus Sanctus-La Magdeleine were able to exploit the Talandracas defense to capture the 11-7 victory.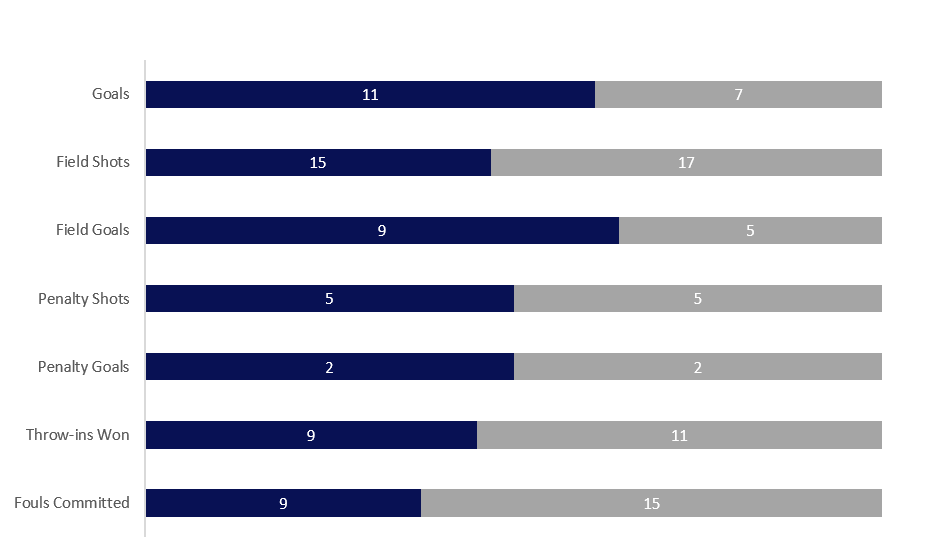 Talandracas took the lead in the opening chukka on a goal from Diego Cavanagh, but despite the 1-0 score in favour of Talandracas, Murus Sanctus-La Magdeleine controlled play. Missing all three penalty attempts, two Penalty 4's and one safety, Murus Sanctus-La Magdeleine remained behind, but quickly turned their fortunes around from the field. Shooting a perfect 4 for 4 to end the half, Murus Sanctus-La Magdeleine received two goals each from Perry and Sola, while an organized defensive effort held Talandracas to just three goals, entering halftime with a narrow one-goal lead.
Keeping Talandracas scoreless in the fourth chukka, Murus Sanctus-La Magdeleine extended their lead to three as they continued to capitalize on each opportunity around goal. Caset stepped into the spotlight offensively in the fifth chukka, scoring three goals in quick succession as each player had their moment in the game to push Murus Sanctus-La Magdeleine ahead. Sola secured the victory after opening the scoring in the sixth chukka, extending the lead to five and not leaving enough time for a Talandracas in the 11-7 defeat.
Thai Polo Defeats Schockemohle in Justerini & Brooks Prince of Wales Trophy
The final game of Day 3 featured a relentless Thai Polo offense that produced twice as many shots as Schockemohle. Despite shooting just 2 for 9 from the field, Schockemohle had their opportunities to win the game, receiving eight penalty attempts, but managed to convert just four. Goals proved to be hard to come by from the field as both teams finished below 30% shooting to goal, but Thai Polo continued to pressure Schockmohle throughout the game to produce 20 shots. Beginning with two goals on handicap, Thai Polo was led by Rufino Bensadon's five goals to finish with the 10-6 victory.

Schockemohle set their sights on erasing the two-goal deficit in the first chukka, receiving a goal from Clement Delfosse while holding Thai Polo scoreless to trail 2-1. That proved to be the only offense Schockemohle could muster in the first half, going scoreless over the second and third chukkas to allow Thai Polo to build a lead. Heavily outshooting Schockemohle, Thai Polo had an opportunity to take a strong hold on the game, receiving two goals from Bensadon and one from Louis Hine as they held a 5-1 lead at halftime.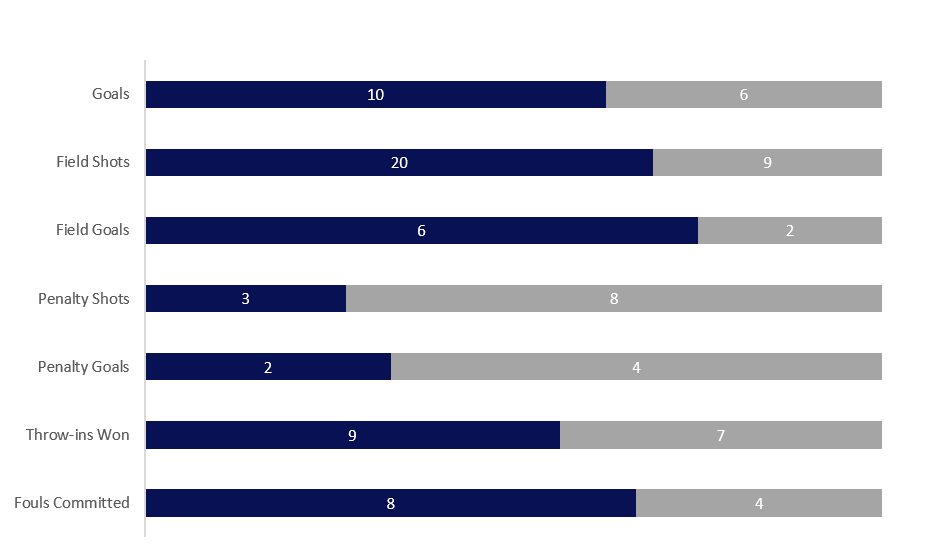 A decisive fourth chukka in favour of Thai Polo was ultimately a key factor in the outcome as Schockemohle saw their deficit grow to six, unable to produce any offense form the field. Passing forward, Louis Hine assisted on two goals in the fourth chukka, while Bensadon added two more goals along with one for Ned Hine to give Thai Polo a commanding 8-2 advantage. Schockemohle tried to work their way back into the game from the penalty line, but the deficit was too large to overcome in the final two chukkas as Thai polo managed their lead to capture the 10-6 win.