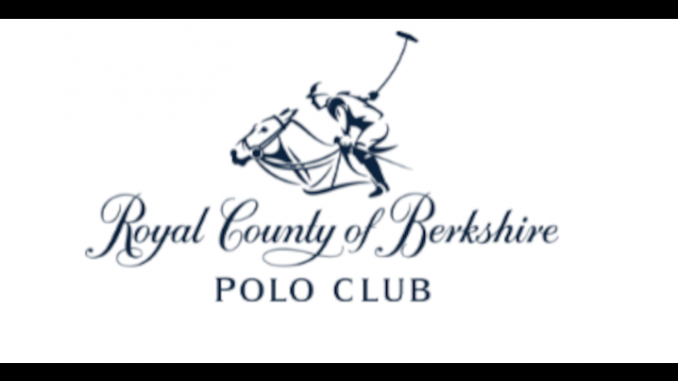 Great Oaks LL Secure Place in Final with Victory Against Thai Polo NP
Play concluded in League Two of the Justerini & Brooks Prince of Wales Trophy at Les Lions, with Great Oaks LL capturing their second victory, defeating Thai Polo NP 11-8 to secure their place in Saturday's final at the Royal County of Berkshire Polo Club.

Executing their game effectively, Great Oaks LL produced an 8-1 run beginning in the second chukka, that was aided by a double yellow awarded to Thai Polo NP's Louis Hine in the third chukka. Finishing 7 of 9 from the penalty line, Cruz Heguy was exceptional on the day, finishing with a game-high 10 goals for Great Oaks LL. Despite being outscored by two goals from the field, 16 fouls committed by Thai Polo NP proved to be the difference as Great Oaks LL dominated the penalty line to capture the three-goal victory.
Accounting for five of Great Oaks LL's six goals in the first half, Heguy paced his team's offense by capitalizing on his opportunities from the penalty line, while Thai Polo NP was held without an attempt and limited to just three field goals including one each from Ned and Louis Hine. Foul trouble ultimately sealed Thai Polo NP's fate as three fouls in the fourth chukka led to three more goals for Heguy and a commanding five-goal lead that was too much to overcome in the final stages of the 11-8 Great Oaks LL victory.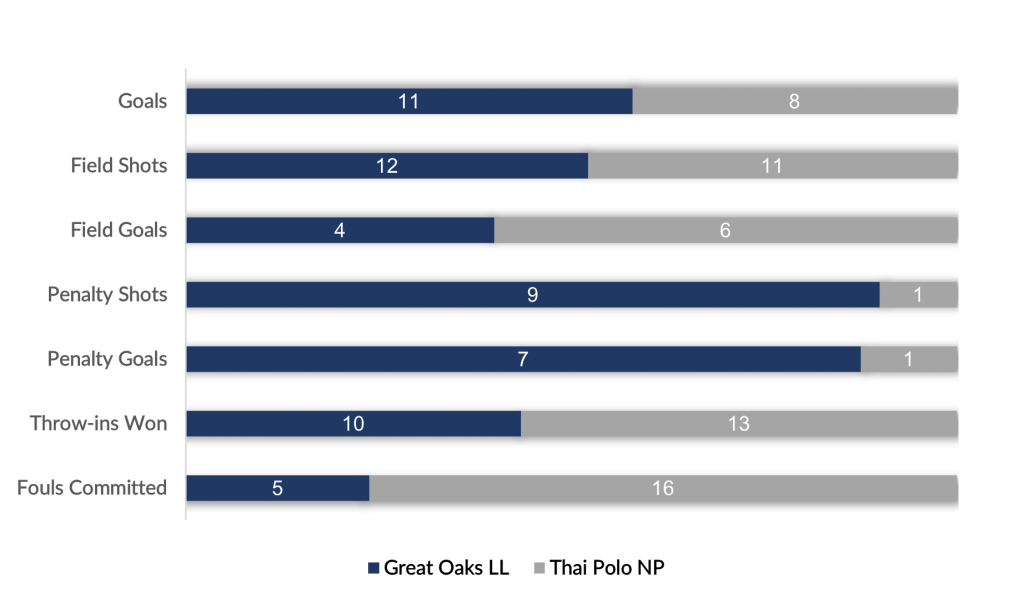 Play resumes on Wednesday with the remaining two undefeated teams in League One with Park Place facing Twelve Oaks for a place in the final.