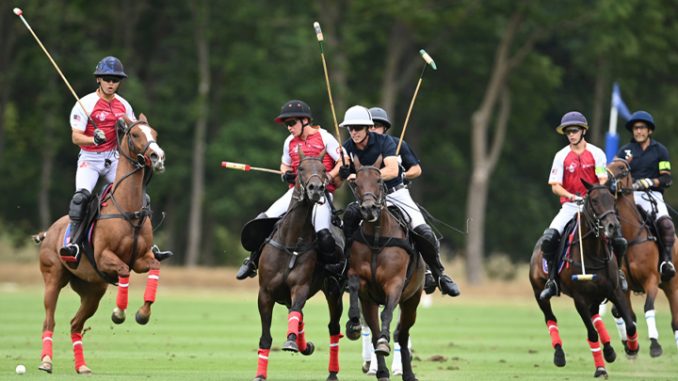 BP Polo Thrill in Overtime for Talacrest Prince of Wales's Championship Cup Victory
Meeting in the sole matchup of Wednesday's Talacrest Prince of Wales's Championship Cup, 20-goal BP Polo faced the 21-goal Billingbear Polo Team, with each side seeking their first victory of the tournament. Evenly matched from the outset, Billingbear Polo Team struck first with a conversion from Bautista Garcia from the 30-yard line, while team-mate Jamie Huidobro found early success from the field. Answering with one goal in the opening chukka, BP Polo's Garvy Beh kept the match deadlocked at two, but a firm response on back-to-back goals from Garcia at the line and Marcos Di Paola in open play pushed Billingbear Polo Team ahead 4-3 in the second. Trading goals in the third chukka, Genaro Ringa and Beh contributed for BP Polo while Billingbear Polo Team's leading scorer Garcia hit his fourth goal of the half to give his team a narrow 6-5 advantage at the break.

Building off three penalty conversions in the first half, foul trouble for BP Polo sent Garcia back to the penalty line once more to convert from the 30-yard line for the first of Billingbear Polo Team's two goals in the fourth chukka. After a quiet first half, BP Polo's Rufino Bensadon added his name to the scoresheet, posting two goals to keep his team within one. Putting together their strongest chukka of the contest, BP Polo began a comeback bid with the first of two penalty conversions from Ringa to outscore their opponents for the first time in the match. However, Billingbear Polo Team's Garcia and Huidobro kept their team in the lead 10-9. Coming down to the last bell, a final goal from Bensadon sent this tight match into overtime. Holding Billingbear Polo Team shotless in the extra chukka, a first attempt from Bensadon missed the line, but a second drive was all that was needed for Bensadon to sink a golden goal to complete BP Polo's comeback and deliver a thrilling 11-10 victory.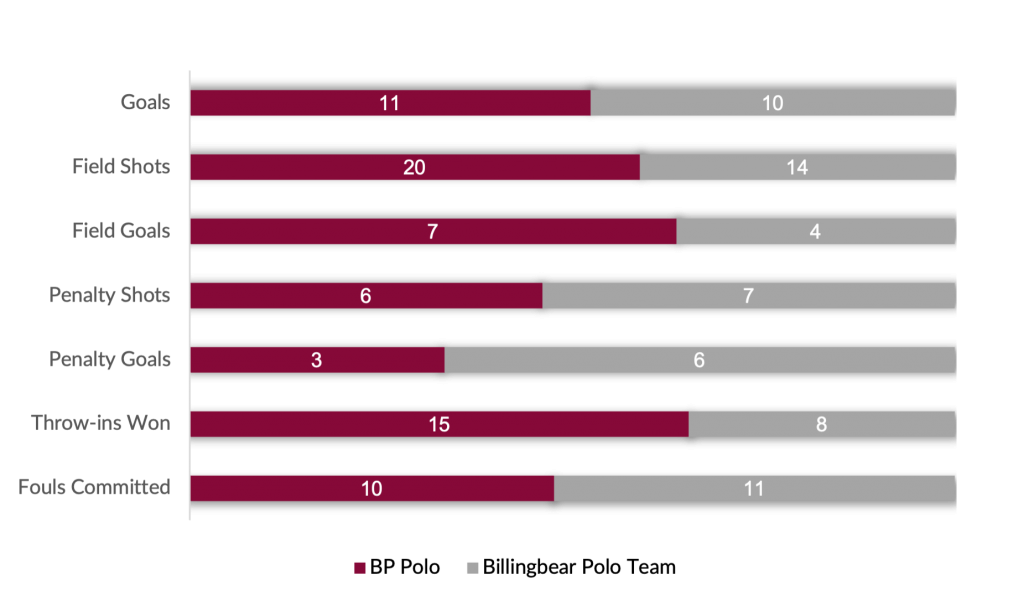 Next fixture: Friday 5 August
12pm: Vikings vs Park Place
Photo Credit ©Images of Polo