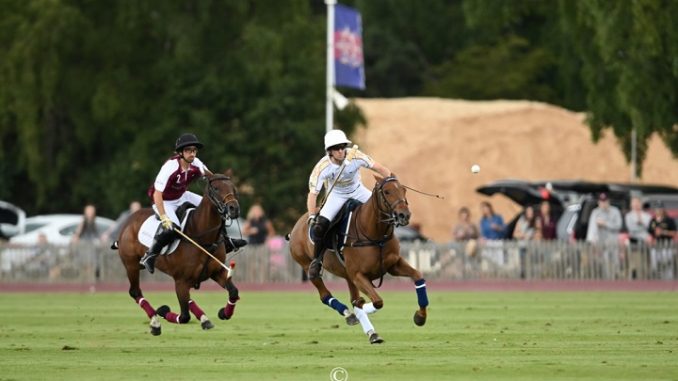 Action on Saturday in the 2022 Queen's Cup began with King Power defeating reigning champions UAE Polo Team 11-8 at Noel Farm, while Twelve Oaks captured their second victory in the 10-9 triumph over Marques de Riscal.

Seconds into the game, Top Srivaddhanaprabha opened the scoring as King Power raced out of the gate with three unanswered goals. Substituting for Nicolas Pieres, fellow 9-goaler Pablo Mac Donough entered the King Power line-up, making an immediate impact with an assist to Mackenzie Weisz before following up with a goal of his own. Focusing on a quick, passing style of polo, King Power continued to generate scoring chances with the same trio of players from the opening chukka scoring one more goal each in the second chukka to double up UAE Polo Team 6-3. Drawing on their championship experience, UAE Polo Team finished the half strong thanks to the play of HH Sheika Maitha, who excelled at the front of the game with two goals to help her team inch one goal closer by halftime.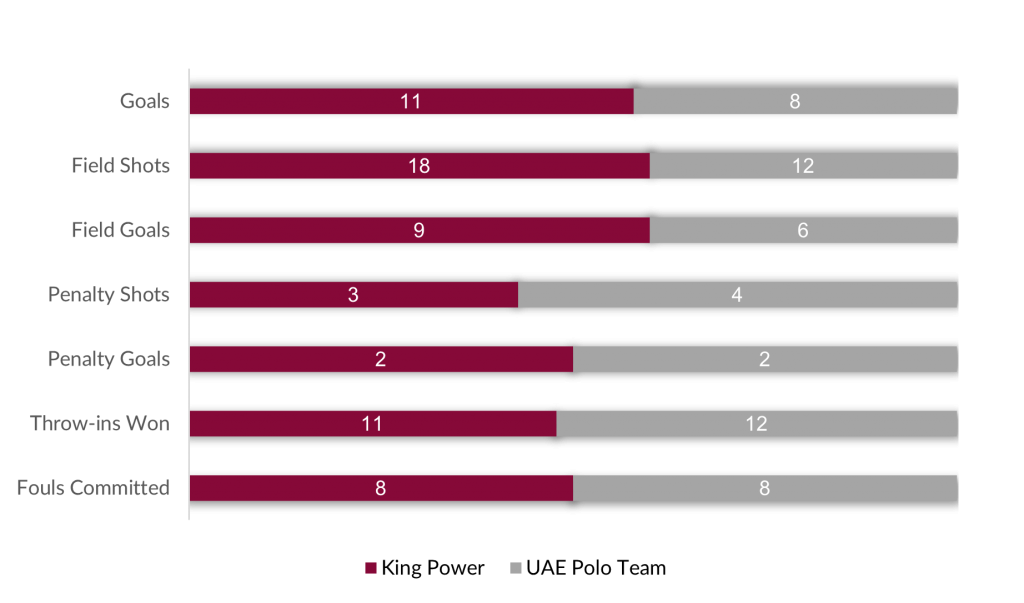 In one of the fastest chukkas in polo, both King Power and UAE Polo Team shot at goal but were unable to find the mark as only a single whistle blew over the seven and a half minutes of play, yet no goals were scored leaving King Power ahead by two. Turning to Tomas Beresford, UAE Polo Team made their first charge of the match in an attempt to tie the score, receiving one penalty goal and a field goal to trail by just one. In arguably his best showing of the season, Mackenzie Weisz's fourth goal on a Penalty 3 conversion helped King Power seal the 11-8 victory and match UAE Polo Team with a 2-1 record atop League Two.

Moving to The Duke's Ground, Twelve Oaks was in desperate need of a victory to keep their hopes alive, holding a 1-2 record entering their final match of league play against Marques de Riscal. A back-and-forth first half featured a tie on four different occasions with neither team conceding an inch. After a Penalty 3 from Pittaluga opened the scoring, Twelve Oaks struck again on a John-Paul Clarkin field goal as they found the quick start they needed. In search of their first victory, Marques de Riscal responded with consecutive goals from Santiago Laborde and Guillermo Caset to tie the game at 2-all. Relying on the penalty shooting of Caset, where he scored three of the final four goals of the half, Marques de Riscal matched a strong Twelve Oaks attack from the field. Following up his exceptional performance in the previous game, Charlie Wooldridge scored back-to-back goals to end the half, giving Twelve Oaks some momentum entering the break ahead 8-5.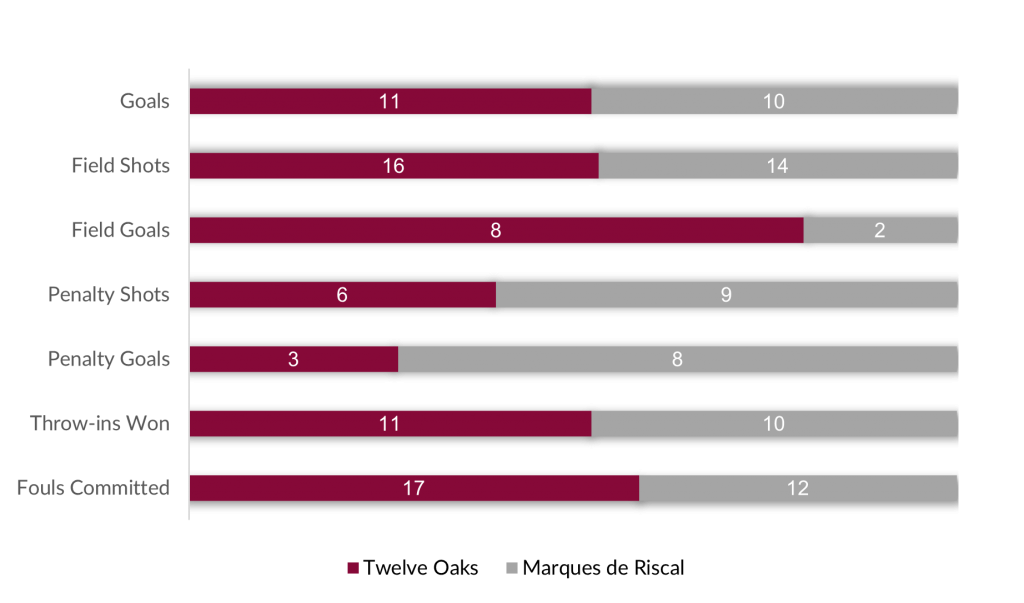 Foul trouble for Marques de Riscal in the opening moments of the second half resulted in the momentum staying with Twelve Oaks after consecutive penalty conversions suddenly put Twelve Oaks firmly in the lead, ahead 10-5. Looking like they were on their way to victory, Twelve Oaks found themselves in foul trouble of their own, committing 10 fouls over the final two chukkas and providing Marques de Riscal the opening they needed. Held without a field goal over the final four chukkas, Marques de Riscal challenged Twelve Oaks in the final moments after scoring five penalty goals but fell a goal short as Twelve Oaks survived the late push to capture their second victory and keep their quarterfinal aspirations alive.
Photo Credit: Images of Polo