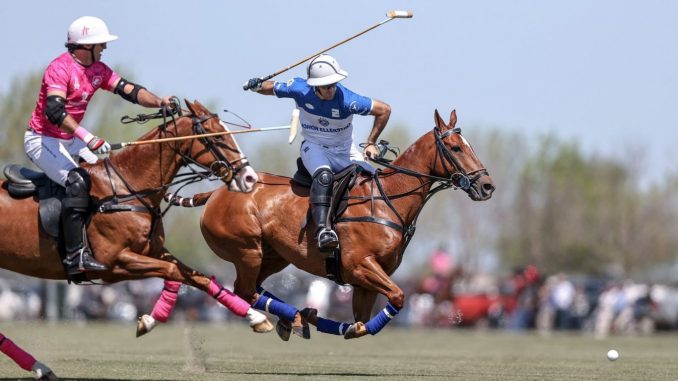 La Ensenada Brubank Defeats La Natividad on Opening Day of Tortugas Open
The much-anticipated debut of the 2021 Argentine Triple Crown began with the Tortugas Open on Tuesday, October 5 with Ellerstina Johor (Facundo Pieres, Hilario Ulloa, Gonzalito Pieres, Nico Pieres) defeating Alegria Standard Wealth (Agustin Merlos, Pedro Zacharias, Tomas Garcia del Rio, Fred Mannix) 23-7 on the grounds at Pilar. The second match of the day featured a stunning victory as La Ensenada Brubank (Juan Britos, Alfredo Bigatti, Juan Martin Zubia, Jeronimo del Carril) captured the 12-10 triumph against La Natividad (Camilo Castagnola, Polito Pieres, Bartolome Castagnola, Ignatius Du Plessis).
Beginning their title defense, Ellerstina Johor impressed from start to finish in a dominant performance against Alegria Standard Wealth. Facundo Pieres produced 15 goals while shooting an accurate 9 for 11 from the penalty line as Alegria Standard Wealth struggled to match the fast pace set by Ellerstina Johor. Controlling possession with a consistent passing attack, Ellerstina Johor collected nine assists, while holding Alegria Standard Wealth to just two goals in the first half. Returning to the Triple Crown for the first time since 2018, Alegria Standard Wealth ran into an unstoppable force in Ellerstina in the 23-7 defeat. 

The opening chukker resulted in a 2-0 advantage for Ellerstina Johor, yet Alegria Standard Wealth had their opportunities to take the lead but failed to convert any of their three penalty attempts. Foul trouble switched to Alegria Standard Wealth and it resulted in three attempts for Facundo Pieres and he converted all three, changing the momentum of the game and giving Ellerstina Johor the commanding six-goal lead. Nico Pieres effectively directed play from the #4 position, assisting on two goals as Ellerstina Johor continued to add to their advantage. Alegria Standard Wealth finally ended their drought on a field goal from Zacharias, but Ellerstina Johor continued to drive forward. Scoring his tenth goal before halftime, Facundo Pieres led his team into the break with an insurmountable 15-2 lead. 
Winning their first chukka of the match, Alegria Standard Wealth received field goals from Mannix and Zacharias in the fifth chukka while holding Ellerstina Johor to just a single goal from Facundo Pieres, but the double-digit difference remained as Ellerstina Johor were two chukkas way from a date in the semi-finals. Forced from the game due to injury, Ulloa was replaced by Matias Torres Zavaleta, who set up Gonzalito Pieres on his first play of the game. Adding three more penalty conversions over the final two chukkas, Facundo Pieres completed Ellerstina Johor's dominant 23-7 performance.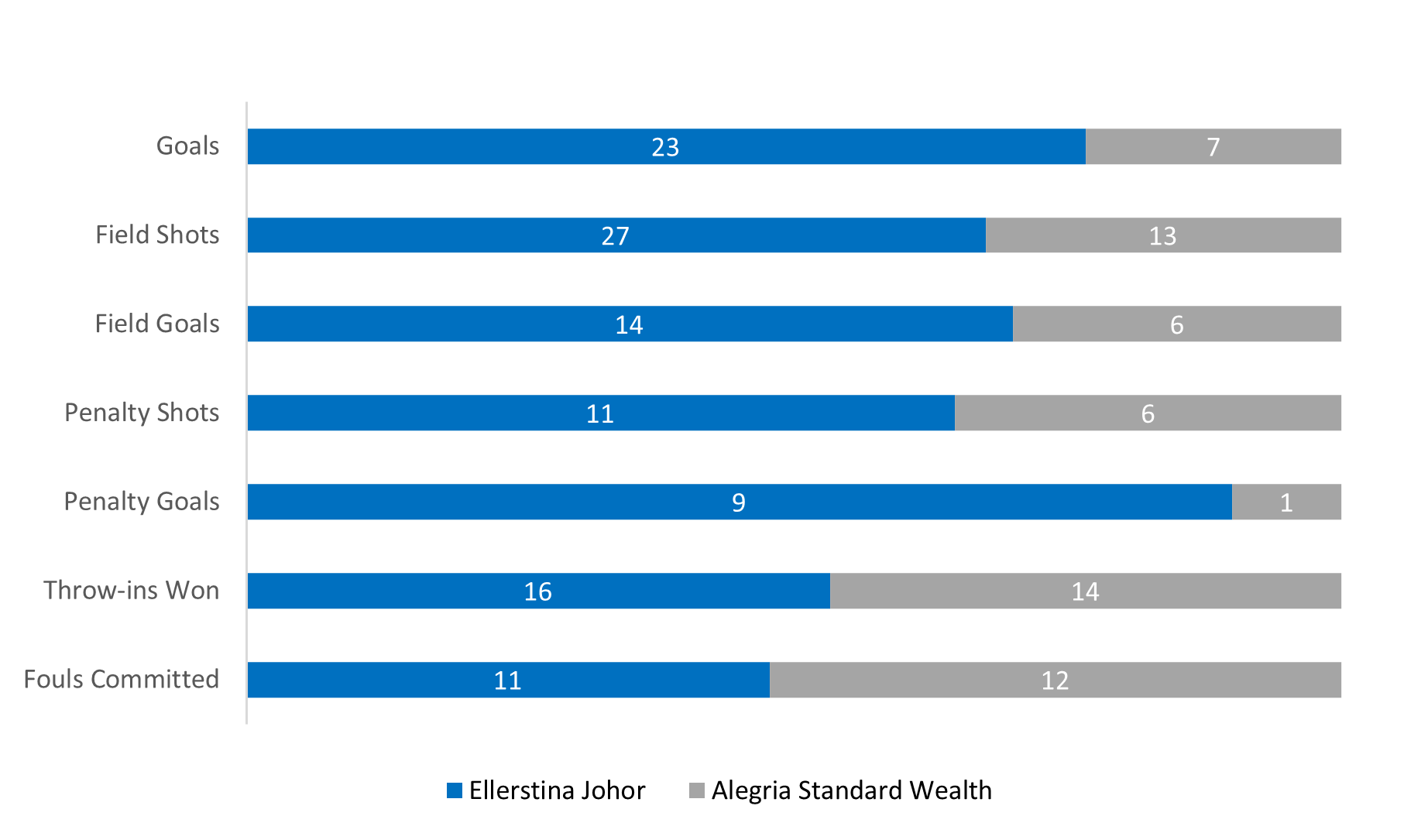 Emerging as a team to watch, La Natividad's quartet of nine-goalers took on the recent Jockey Club Open Champions La Ensenada Brubank in a thrilling second quarter-final that came down to the final minutes. Newly ranked 9-goaler Camilo Castagnola produced an exceptional performance, scoring nine goals, but it was La Ensenada Brubank's ability to win the open play battle that ultimately determined the game. Britos and Bigatti provided a formidable duo at the front of the game, combining for seven goals and six assists. Despite holding three less goals on handicap, La Ensenada Brubank never trailed in the game to capture the 12-10 victory.
Holding the potent La Natividad attack scoreless, La Ensenada Brubank took the early 2-0 lead in the opening chukka after field goals from Bigatti and Zubia. With del Carril and Zubia headlining an organized defense, La Ensenada Brubank maintained their two-goal advantage through the end of the third chukka. Camilo Castagnola was a standout player in the match, scoring every goal for La Natividad except for one shot that was tipped in by Polito Pieres, yet the complete team effort for La Ensenada Brubank excelled at the end of the half. Producing four goals in the fourth chukka on perfect shooting, Britos provided two goals and two assists during the run to give his team the 9-5 lead. 

Desperate to close the gap, La Natividad quickly cut the deficit in half as Camilo Castagnola converted from the penalty line. Adding his fourth and fifth penalty goals, both from the 30-yard line, Castagnola brought La Natividad back within reach entering the final two chukkas. With few whistles stopping play, end-to-end action provided a thrilling conclusion. Castagnola's ninth tally brought La Natividad within one goal, but it was La Ensenada Brubank's day as the increased their focus defensively in the final chukka. With time running down, Zubia scored to secure the 12-10 victory as La Ensenada Brubank stunned La Natividad to advance to the semi-finals in the Tortugas Open.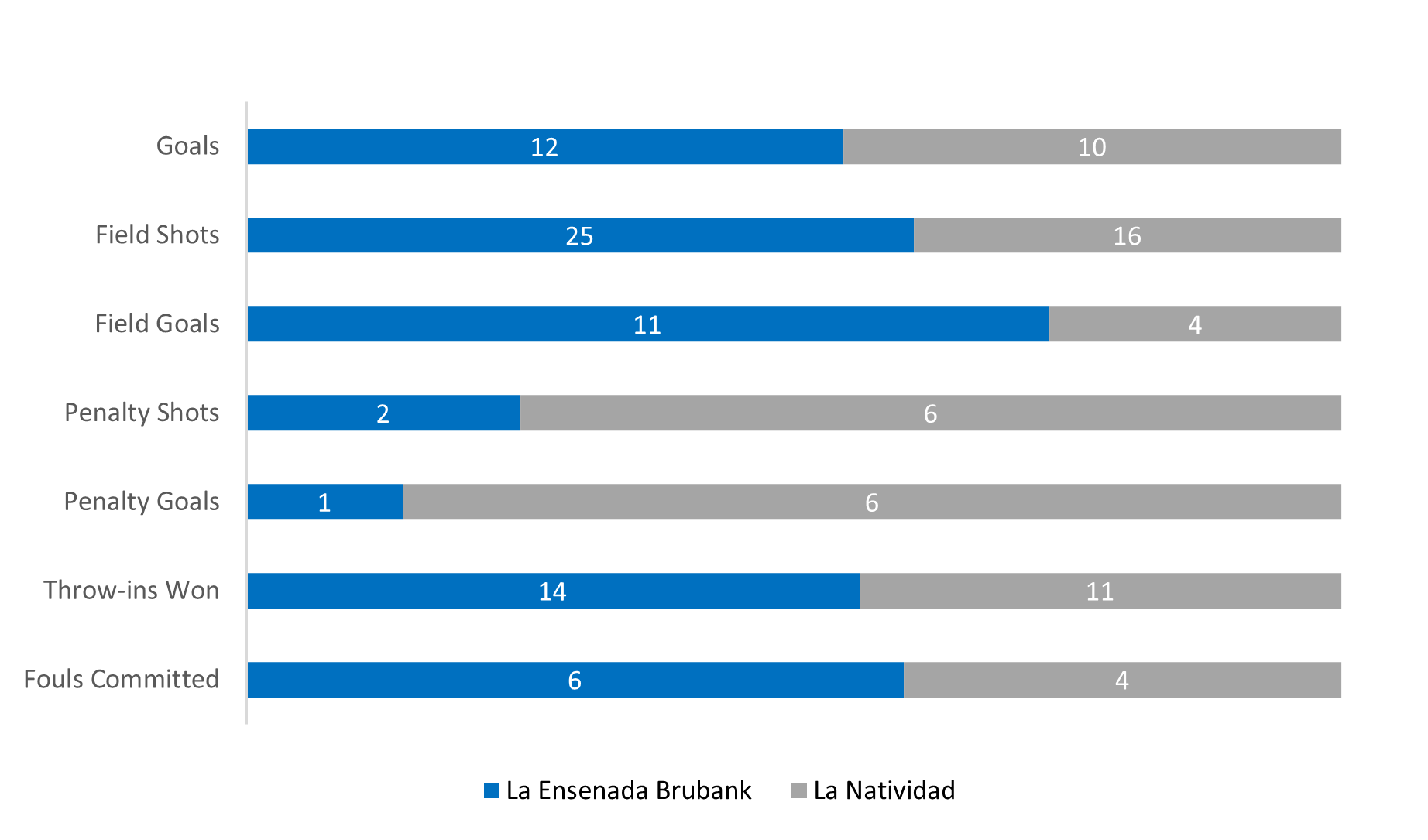 Photo Credit: ©Matias Callejo