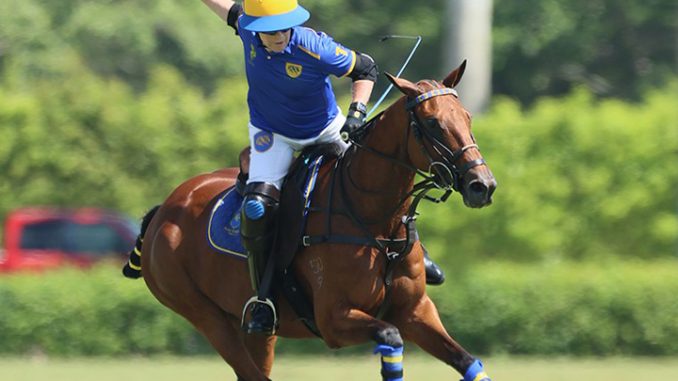 Park Place and La Elina Round Out Competition in the U.S. Open Polo Championship® Semifinals
Concluding quarterfinal play in the U.S. Open Polo Championship® at International Polo Club Palm Beach (IPC), Sunday's doubleheader showcased action packed matchups between the final four teams seeking to advance into the semifinals. Commencing the thrilling day of play on Field 4, undefeated teams and GAUNTLET rivals Park Place and Scone went head-to-head in an elimination contest for the third time this season. Besting Scone in the final of the C.V. Whitney Cup® and semifinals of the USPA Gold Cup®, Park Place continued their recent dominance over Scone early in the match. A complete team effort from Park Place managed to weather Scone's powerful second half charge, as captain Hilario Ulloa sank his GAUNTLET leading hundredth goal to deliver Park Place the 9-8 victory.
Reconvening at U.S. Polo Assn. Field 1 for the Feature Game of the Week, La Elina jumped out to an early lead on Aspen Valley Polo Club, but a six-goal performance from 10-goaler Pablo Mac Donough kept Aspen Valley Polo Club in neck-and-neck with their evenly matched opponents. Tied in the final minutes of regulation, a detrimental penalty to Aspen Valley Polo Club left them without Mac Donough for the remainder of the match, as Juan Martin Obregon sent his team leading sixth goal through the posts to secure the 11-10 victory for La Elina.
Kick-starting the doubleheader on Field 4, Park Place continued their cohesive team play, facilitating the ball through all four teammates to initiate a six-goal run. Contributions from Juan Britos, Cody Ellis and Ulloa included three goals from the field and back-to-back Penalty 2's off the mallet of Ulloa, as Park Place's dominant defense matched their offensive efforts. Holding the normally potent Scone attack scoreless in throughout the entire first half, Park Place held a commanding 6-0 lead entering the break.

Following Britos' third field goal of the day to begin the second half of play, a successful Penalty 3 conversion from Poroto Cambiaso finally got Scone on the scoreboard and ignited their incredible comeback attempt. Working in stride with Kristos "Keko" Magrini, the young duo of Cambiaso and Magrini combined for field three goals to cut Scone's deficit to just three. Following an injury to David Paradice, U.S. Open Women's Polo Championship® finalist Kyle Sheehan stepped in for a battling Scone and was quick to contribute on both sides of ball, including getting on the scoreboard in response to Park Place's Ulloa's ninety-ninth of the tournament. Trailing by just two and carrying the momentum, Magrini and Cambiaso stepped up once again combining for back-to-back Penalty 2's to bring Scone even with their rivals 8-8. In a game of two halves, Park Place's spectacular start had been stifled by Scone's pressure in the field. Only scoring one goal since the beginning of the fourth chukker, Ulloa's accuracy and drive allowed him to bear down once more and send his one-hundredth goal across the line to capture the 9-8 victory and send Park Place to their third consecutive GAUNTLET semifinal of the season.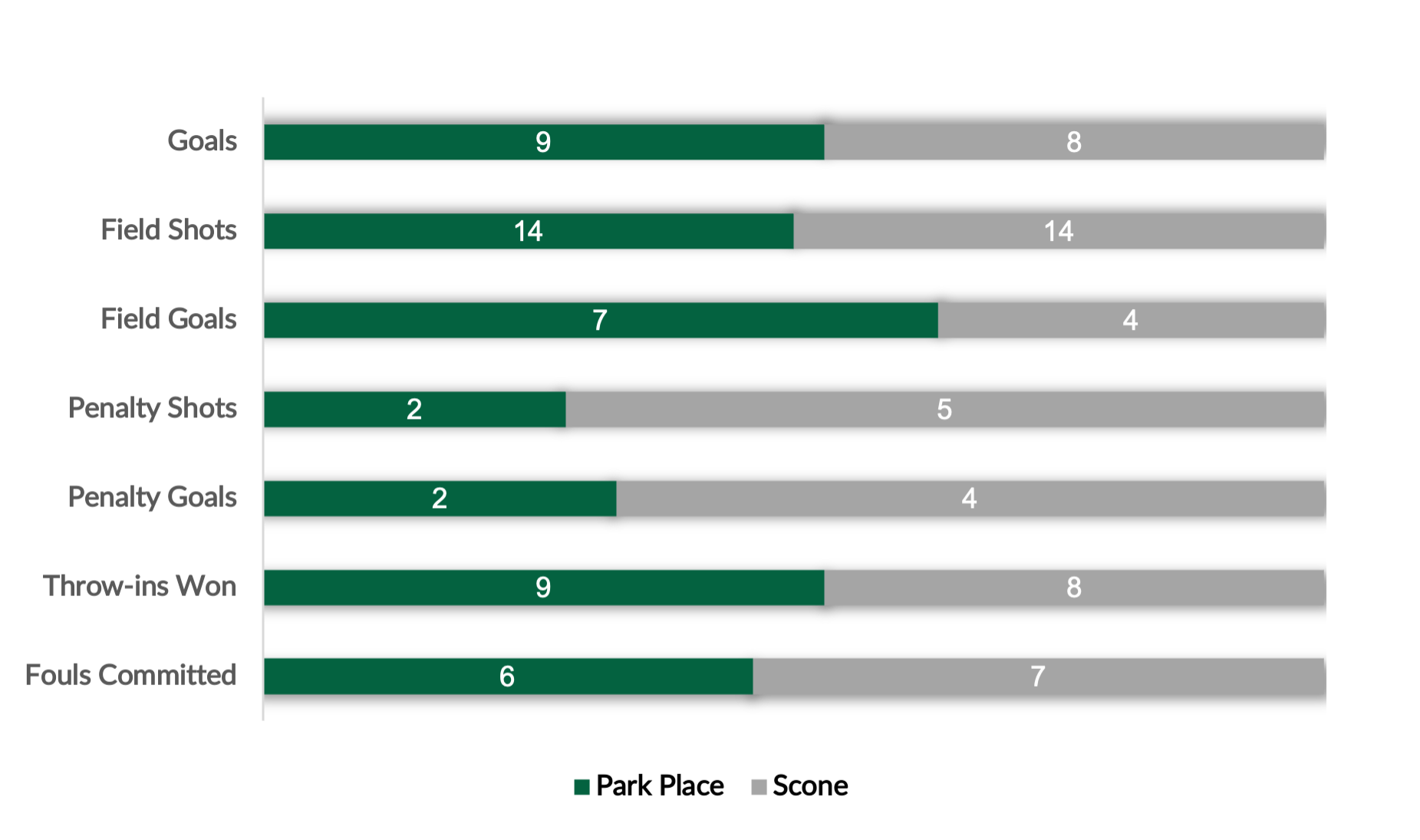 Shifting to U.S. Polo Assn. Field 1, an undefeated Aspen Valley Polo Club was faced with the task of taking down a tough 3-1 La Elina team. Carrying momentum from their playoff victory against Sol de Agosto, the unity of the Obregon's wasted no time getting La Elina out to a quick offensive start, with contributions from Facundo and Juan Martin Obregon. Answering for Aspen Valley Polo Club's first goal of the match, Alejandro Novillo Astrada sent his first penalty conversion of the half across the line to cut their early deficit down to three. Generating success in the field, La Elina continued to strike for three more goals in open play, including an offensive contribution from Jared Zenni to keep La Elina in control. Surrendering a third successful penalty conversion to Aspen Valley Polo Club's Astrada, La Elina's early foul troubles kept their opponents in the first half of the match with all of Aspen Valley Polo Club's goals resulting in fouls converted by Astrada. Driving in open play once more before the break, La Elina redirected their fouling difficulties away from prominence, as Juan Martin Obregon posted his fourth goal to give La Elina a 7-3 advantage at the half.

Unable to generate any offensive power from the field, Aspen Valley Polo Club continued to find success in drawing fouls. Following Astrada's third Penalty 2 conversion of the match, Aspen Valley Polo Club's captain Pablo Mac Donough finally broke through double coverage to going an impressive run of four unanswered goals to bring his team back within one. With Aspen Valley Polo Club carrying the momentum and pressing for more offensive opportunities, Geronimo Obregon halted his surging opponents and added his name as the fourth and final La Elina member on the scoreboard. Holding on to a narrow one goal lead, La Elina's aggressive style of play continued to result in foul troubles, this time sending Mac Donough to tap in Aspen Valley Polo Club's sixth penalty conversion on the day to tie the match 9-all.
Trading goals between the two teams leading scorers in Mac Donough and Juan Martin Obregon, overtime seemed likely, as Aspen Valley Polo Club and La Elina continued to match each other stride for stride to remain deadlocked 10-all. Despite La Elina committing thirteen fouls, it would be Mac Donough drawing a triple yellow card and four-minute penalty that would end Aspen Valley Polo Club's bid for the semifinals. Leaving his team shorthanded for the remainder of regulation, Juan Martin Obregon hit his sixth goal of the day and provided a last second deflection to deliver La Elina the nail-biting 11-10 win.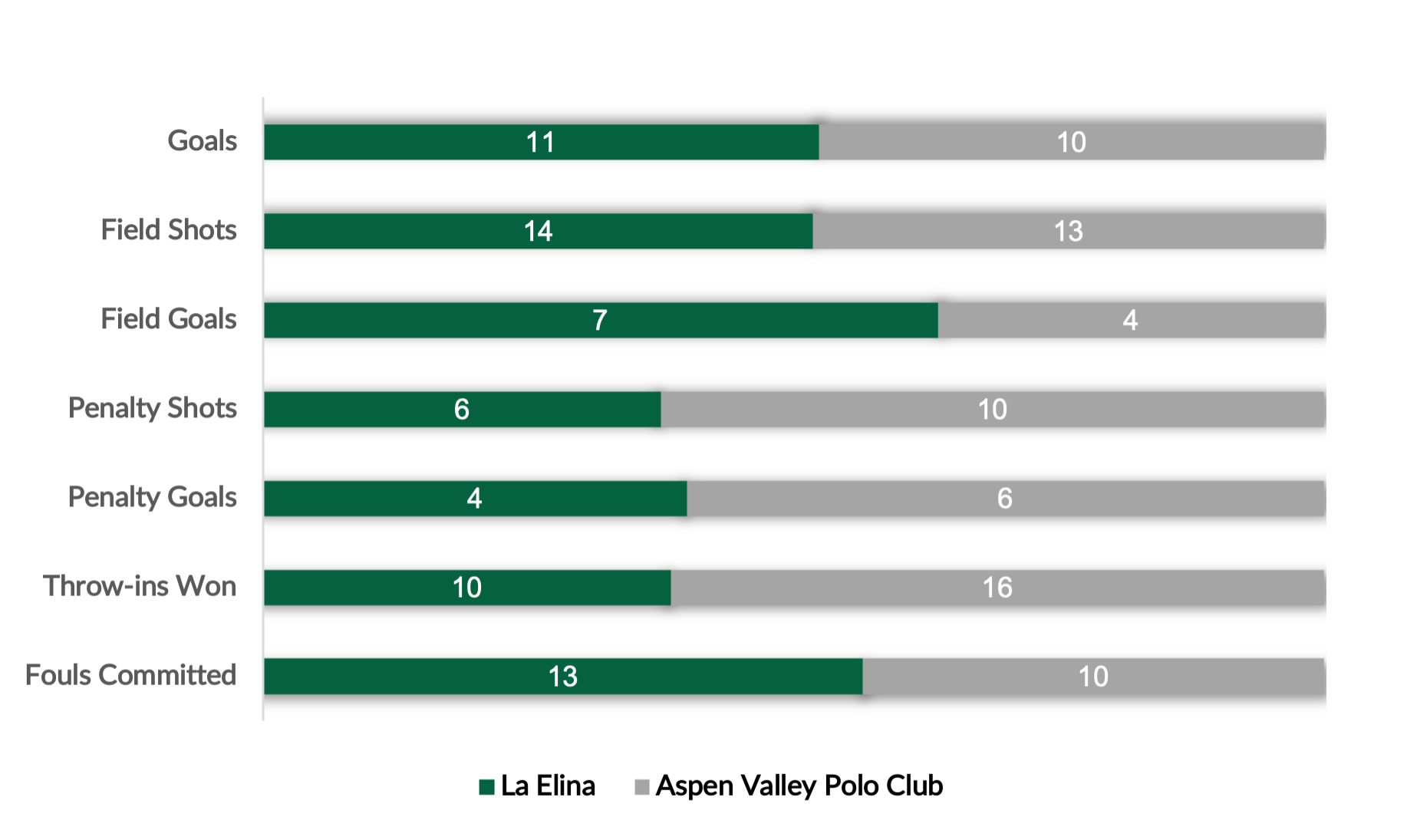 In recognition of his offensive efforts, Juan Martin Obregon was awarded Most Valuable Player, while Pablo Mac Donough's "Irenita Subaru" was named Best Playing Pony.
Semifinals in the U.S. Open Polo Championship® begin April 20 at IPC, with La Elina facing Tamera at 11:00am ET, followed by Park Place against Pilot in an anticipated rematch of the USPA Gold Cup® final at 3:00pm ET.
Photo Credit ©Alex Pacheco