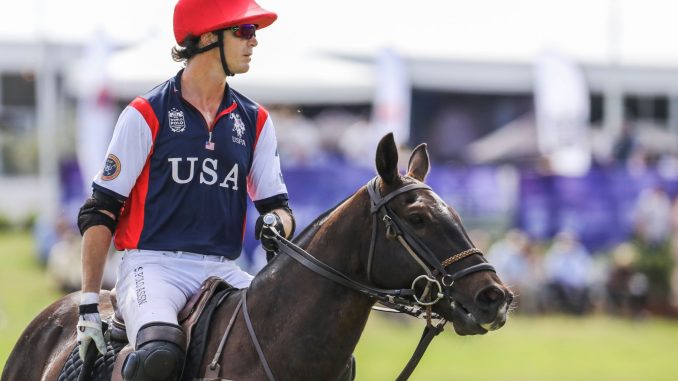 On Sunday, April 30 at 3:00pm ET, international competition will return to the National Polo Center – Wellington. Ireland will play the USA in 17-goal competition on NPC's U.S. Polo Assn. Field One.
Todd Thurston (0), Santiago 'Santi' Torres (6), Felipe Viana (6) and team captain Tomas 'Tommy' Collingwood (5) will represent the stars and stripes. A well-decorated team of long-time staples in the sport, USA will draw upon the experience and skill of the four-some to generate success on Sunday.
Evan Power (3), Niall Donnelly (4), Max Hutchinson (4) and team captain Richard Le Poer (6) will play for the green, white, and orange. A well-balanced and highly competitive team, the Irish collective hopes to upend USA on their home turf.
"The key to beat Ireland I think is to stick together, to find a way playing where we all feel comfortable," noted Viana. "We all get along very well, we've all been playing polo for quite a while, so we bring a lot of knowledge into the game. So, I think if we come in with the idea of playing as a team, backing each other up and using all the concepts and knowledge that we've gathered throughout our careers, we're going to do well. I think we fit right on our precisions and so, the period of training is short. That's the way it is. But we take it as an opportunity to really be focused and concentrated on Sunday's game and try to do our best and win the game."