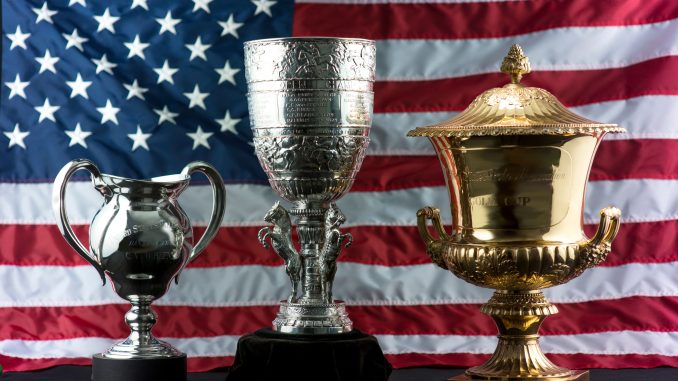 USPA ANNOUNCES NATIONAL POLO CENTER–WELLINGTON WINTERSEASON SCHEDULE
August 12, 2022
The United States Polo Association (USPA) is pleased to announce the upcoming schedule for the 2023Gauntlet of Polo®, which will be held for the first time at the newly-minted National Polo Center–Wellington (NPC).The schedule will feature a wide variety of events including youth and women's competitions, guaranteeing a thrilling inaugural season at NPC.
Returning for its fifth consecutive year, the 2023 Gauntlet of Polo® will serve as the premier spectacle of the season, showcasing the highest level of the sport in America. The three-part series will begin February 12-26 with the C.V. Whitney Cup®, continue with the USPA Gold Cup® from March 1-26 and conclude with the U.S. Open Polo Championship® from March 29-April 23. Any team that wins all three tournaments will be crowned the Gauntlet Champion.
Another marquee event, the U.S. Open Women's Polo Championship®, will make waves at NPC, bringing together the world's most talented female players. The tournament will run March 9-19, with the final taking place on U.S.Polo Assn. Field One on Sunday, March 19. NPC will also welcome high-level youth polo with the USPA Junior Open Final, which will take place on Sunday, February 19.In 2023, select tournaments will be livestreamed onuspolo.org and via social media platforms.
An official schedule will be released later in 2022.2023 NPC POLO SCHEDULE*Gauntlet of Polo®
The presumptive team limit for the 2023 Gauntletof Polo® is 12 teams. The National Polo Center-Wellington will accept additional entries beyond 12 only if the accepted entries are advantageous to the tournament format and scheduling allows.