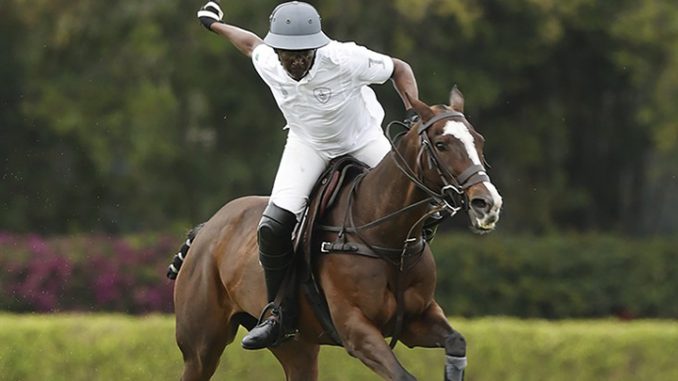 La Fe Dominate and SD Farms Emerge Victorious in Overtime in the USPA Gold Cup®
Continuing the second day of bracket play in the USPA Gold Cup® at International Polo Club Palm Beach (IPC), doubleheader action saw the debuts of CK Shack and Old Hickory Bourbon/Airstream in the GAUNTLET OF POLO®. Kicking-off the day at Isla Carroll East, La Fe and CK Shack engaged in a high scoring affair, as the duo of Lucas Diaz Alberdi and Francisco Elizalde combined for fourteen goals to deliver La Fe the 17-10 victory. Battling the elements underneath dreary skies, Old Hickory Bourbon/Airstream and SD Farms met on Field 3 in a riveting match up where SD Farms' Lucas Escobar won the contested match on a Penalty 2 goal in overtime for the 11-10 win.
Starting with two goals on handicap, Lucas Diaz Alberdi burst onto the field and extended La Fe's early lead with an additional three from the field. Responding to a Penalty 3 conversion from CK Shack's Santiago Toccalino, Francisco Elizalde made his return to GAUNTLET competition for La Fe following an injury sustained in the C.V. Whitney Cup® to score four unanswered goals, including two from the line. Taking a commanding 9-1 lead, Kris Kampsen and Toccalino injected life back into CK Shack's offense, with CK Shack taking control of the third chukker to score four more goals, with two coming off the mallet of Martin "Facha" Valent, to bring their team back into contention trailing 10-7 at the break.

Regrouping at the half, Elizalde stepped up once more for La Fe and managed to fire through traffic on back-to-back goals, while Lucas Diaz Alberdi knocked another through the posts to regain a six-goal advantage. Not willing to concede, Toccalino and Valent each found the posts for CK Shack, but the fire power of Elizalde and teammate Bilbao could not be denied, as La Fe went into the final chukker of play with the 15-9 lead. Two more goals for Elizalde capped off his tremendous nine goal day, including six from open play. Despite sending Toccalino back to the line on consecutive penalty goals, CK Shack could not overcome their first half deficit, as La Fe's twelve goals on twenty-four shots carried them to a spectacular offensively driven 17-10 victory.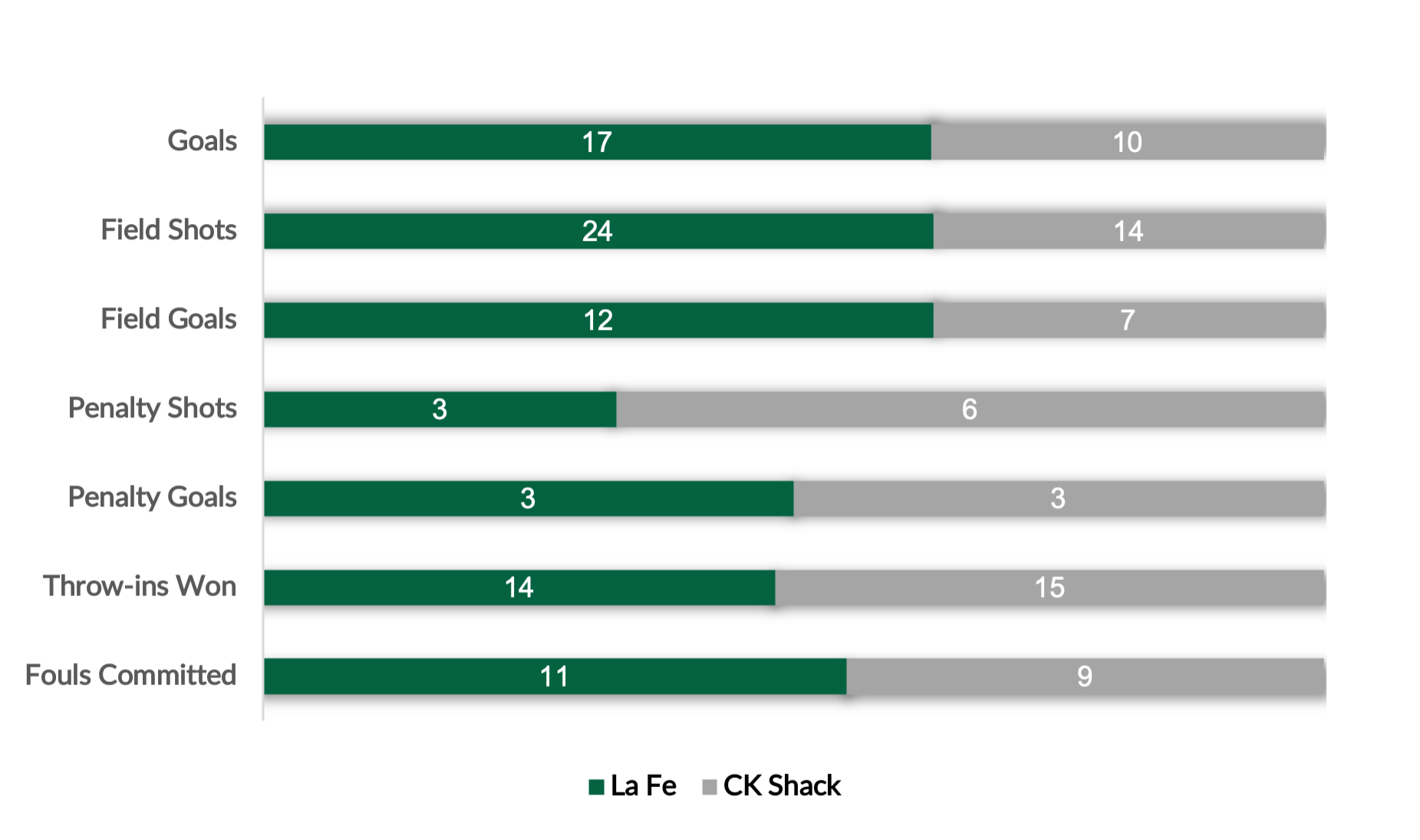 Meeting on Field 3 for the final game of the doubleheader, Pablo Mac Donough made his GAUNTLET® debut with SD Farms as a substitute for David "Pelon" Stirling, while Old Hickory Bourbon/Airstream entered the competition in their first appearance of the season. Striking first for SD Farms, the 10-goaler Mac Donough hit the goal for his first goal of in the match, while Joaquin Panelo also made an early impression on back-to-back Penalty 2's. Answering each other step-by-step, the two teams traded scoring opportunities with Peco Polledo adding his name to the scoreboard for SD Farms, while Panelo continued his success from the 30-yard line, as Matias Magrini drew a Penalty 1. Tied 4-all, two more goals from Lucas Escobar, including a brilliant assist from Sayyu Dantata lifted SD Farms to a 6-4 lead at the half.

Emerging from the break, clean and open play from both sides resulted in a four goal fourth chukker, with each team scoring twice from the field, as Dantata found his first for SD Farms, while Old Hickory Bourbon/Airstream's Stevie Orthwein also found the mark for his first. Keeping his team within striking distance, Panelo continued to generate space and apply pressure on SD Farms with his fourth successful goal penalty conversion, followed by back-to-back goals from the field to tie the game at 9-all.
Keeping in stride with the back and forth play that dominated the match, a final drive from Escobar in the latter stages of the fifth was answered by a crucial goal from Old Hickory Bourbon/Airstream's Santino Magrini to force the game into overtime. Prepared to go the distance, both teams continued their tight play, where CK Shack quickly ran into foul trouble, awarding SD Farms a golden opportunity on a Penalty 2 shot. Contributing three goals from the field in regulation, Escobar found redemption from an early missed Penalty 3 opportunity and sent the ball rolling over the line to score SD Farms' only penalty goal in the tight matchup to seize the 11-10 overtime win.
Bracket play continues in the USPA Gold Cup® at International Polo Club Palm Beach on Friday, March 4 at 11:00am ET, where La Elina will make their entrance into the GAUNTLET OF POLO® to take on reigning C.V. Whitney Cup champions Park Place, as they continue their bid for the GAUNTLET title.
Photo Credit ©Alex Pacheco