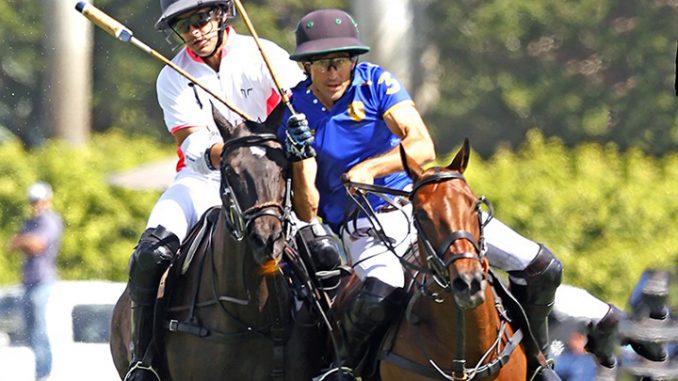 Park Place Asserts Offensive Power in USPA Gold Cup® Victory
In a phenomenal offensive explosion in the third day of bracket play in the USPA Gold Cup® at International Polo Club Palm Beach (IPC), reigning C.V. Whitney Cup® champions Park Place scored seventeen goals on Field 5 to capture the 17-10 victory and spoil the 2022 debut of La Elina.
Featuring a head-to-head matchup between 10-goalers Guillermo "Sapo" Caset, making his debut for La Elina, and Park Place's leading scorer Hilario Ulloa, Friday's lone game resulted in a high-scoring match, but it was Ulloa who led the way with nine goals. Headlining a Park Place attack that shot an efficient  57% from the field will also producing nine more shots at goal than La Elina, Ulloa was nearly unstoppable as he continued his strong play from the C.V. Whitney Cup®. La Elina kept pace in the offensive minded first half but were held to just three goals in the second half as seven goals from Caset were not enough to match the electric offense of Park Place in the 17-10 defeat.
Conceding one goal on handicap to La Elina, Ulloa wasted no time kick-starting his dominate outing for Park Place. Entering the game leading the GAUNTLET with forty-one shots and thirty-seven goals, Ulloa worked effortlessly though La Elina's defense and quickly racked up three goals in the first chukker. Establishing their own offensive rhythm and camaraderie, responses from Ignacio "Nachi" Viana and Caset cut La Elina's deficit down to just two goals, giving Park Place the slim 3-4 advantage After sending Caset to the line on two successful penalty conversions in the second chukker, the formidable #2 and #3 positional punch of Juan Britos and Ulloa saw Britos hit his first of the day, as Ulloa drew the Penalty 1. Despite goals from Viana and Caset in the third, a complete Park Place take over ensued, including three additional goals from Ulloa to give Park Place a 10-7 lead at the break.

Maintaining their striking advantage, Josh Hyde came out swinging in the beginning of the fourth chukker and hit the mark, as Ulloa posted another two from the field. In a game largely decided in open play, Park Place's notoriety for foul troubles kept La Elina within striking distance on two conversions from Caset, as they trailed by four goals entering the fifth chukker. With three of four Park Place teammates finding scoreboard, Cody Ellis rounded out the list to become the final member to find the posts for his first of two in the final chukkers of play. A final response from La Elina's Caset was not enough to overcome the mastery displayed by Park Place's unified offensive play, as Ulloa and Britos each scored once more to finish with a combined twelve goals, as Park Place easily took the 17-10 victory.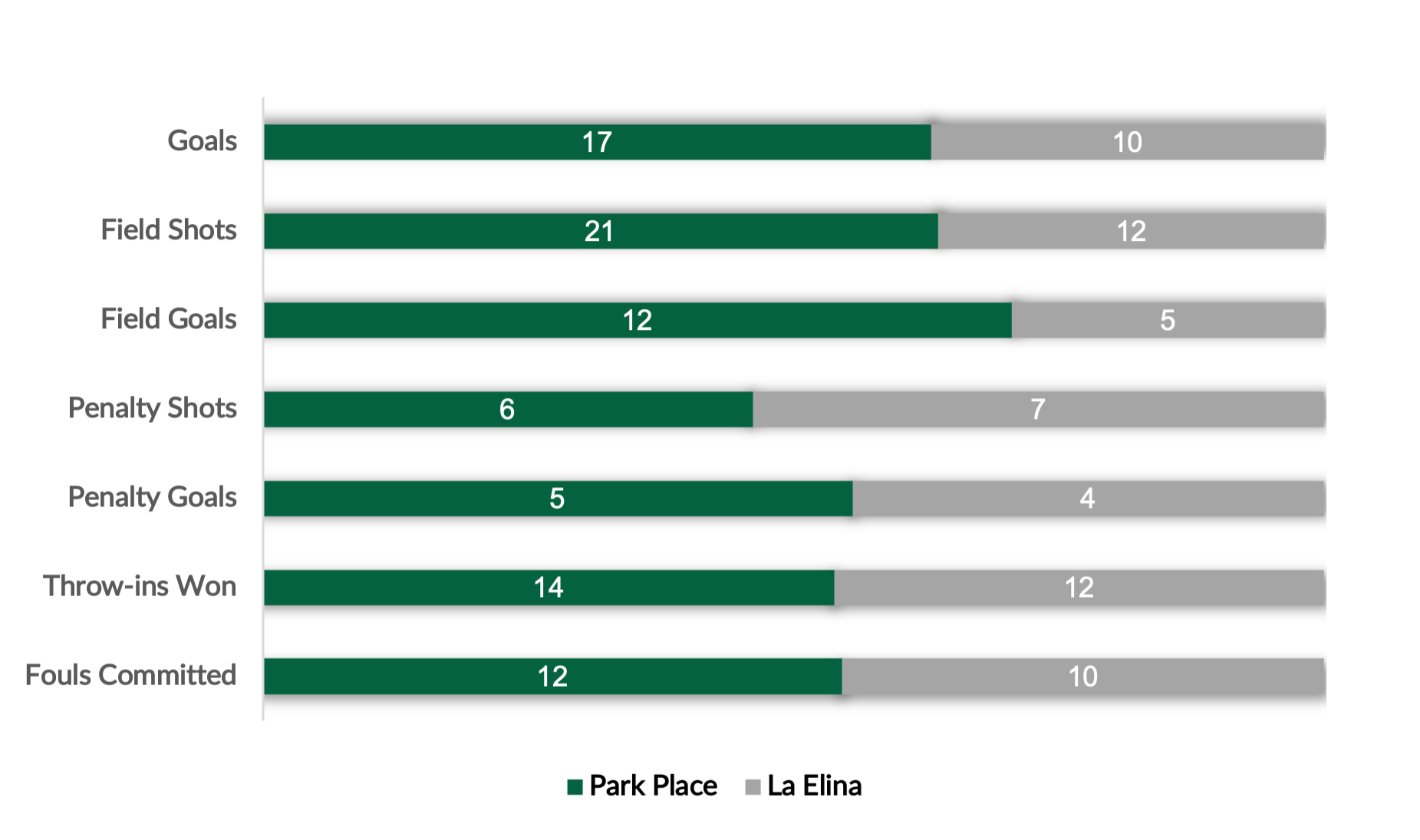 Play will resume on Friday at International Polo Club Palm Beach, as La Fe takes on a motivated Scone looking to return to form following their C.V. Whitney Cup® final loss, while the second game of the doubleheader will feature Coca-Cola seeking their first win of the tournament against Pilot.
Photo Credit ©Alex Pacheco