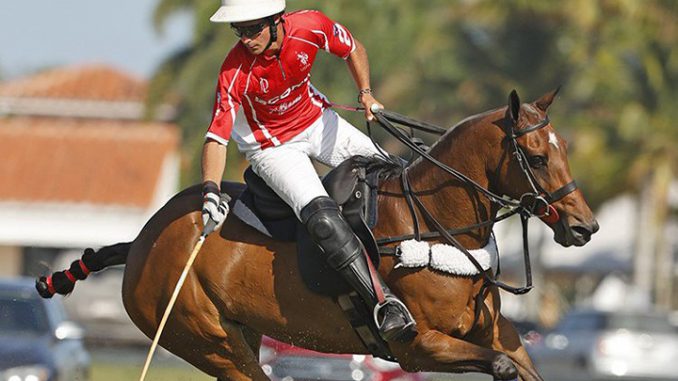 Pilot and Scone Remain Undefeated with USPA Gold Cup® Victories
Resuming bracket play in the USPA Gold Cup® at International Polo Club Palm Beach (IPC), Cessna and Pilot began the Wednesday doubleheader on La Indiana with 10-goaler Facundo Pieres accounting for a staggering thirteen goals in Pilot's commanding 15-7 win. Shifting the action to Field 3, Poroto Cambiaso led his team with a phenomenal twelve goal performance to deliver Scone the 17-7 victory to remain undefeated in the tournament.
Kick-starting action at La Indiana for the first match-up of the day and bidding for top seeding in Bracket I, Cessna began the match with one goal on handicap, but early foul troubles proved detrimental. Leading Pilot with thirty-five goals in the GAUNTLET, team captain Pieres found his shooting rhythm early on three successful conversions. Despite their fouling challenges, Cessna found space in the open field, with Miguel Novillo Astrada and Will Johnston combining for three goals to keep the game tied 3-all. Following a Penalty 4 conversion from Mackenzie Weisz, Pilot dominated the second and third chukkers, scoring five unanswered goals, including three more from Pieres to give Pilot an 8-4 lead at the break.

Unrelenting and seemingly unstoppable, an energized Pieres hit his third Penalty 3, while immediately matching his penalty conversion total with his third from the field. Attempting to recreate their offensive output from the first chukker, a driving Edward "Camp" Campbell managed to draw a Penalty 1 to kick-start another successful run from Astrada, cutting Cessna's deficit to four. Committing twelve fouls while only converting once on eight attempts of their own, Cessna's inability to halt the movement of Pieres cumulated in another five goals, including his second successful booming Penalty 4 from 60-yard line. Breaking through Pilot's defensive wall in the latter stages of the final chukker, Campbell escorted the ball across the line for Cessna's seventh goal of the match, but the accuracy from Pieres at the line and power from the field was no match for Cessna, as his thirteen goals carried Pilot to the 15-7 victory.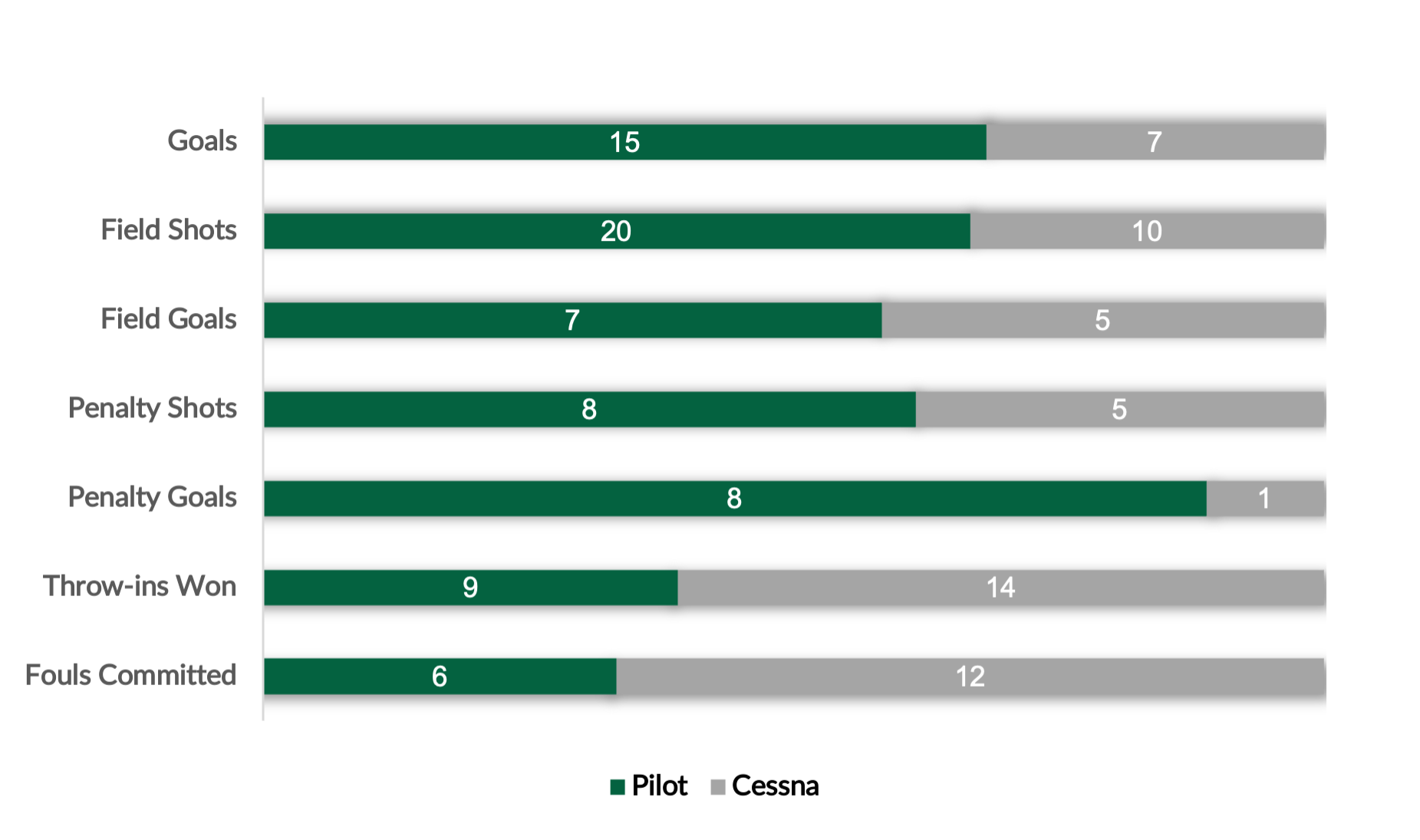 Returning to Field 3 at IPC, the second game was defined by penalties with fourteen combined penalty goals between the two teams with Scone's Poroto Cambiaso and CK Shack's Kris Kampsen trading back-to-back goals to initiate the scoring. Emerging for CK Shack, Santiago Toccalino scored two goals in the early stages of the game, but foul troubles soon appeared for CK Shack, as a reenergized Scone wasted no time generating success from the line with Poroto Cambiaso easily converting seven penalty goals in the first half alone. Coming off an impressive nine goal effort in Scone's previous victory against La Fe, Poroto Cambiaso set his sights to break his previous scoring tally and overtook Scone's offensive efforts to account for eight goals, giving Scone a commanding 9-4 lead at halftime.

Blanking CK Shack in the fourth chukker, Scone's successful ball circulation led to a relentless string of four more goals, with Kristos "Keko" Magrini hitting his second on the day, followed by Adolfo Cambiaso getting into the offensive action on a thundering shot from distance to increase Scone's lead by eight goals. Following Poroto Cambiaso's fourth goal in open play, Martin "Facha" Valent finally broke away from Scone's smothering defensive coverage to score CK Shack's first goal since the third chukker. Facing an unsurmountable challenge to get themselves back into contention, CK Shack's Kampsen tapped in two more goals, including a successful Penalty 2, but their inability to generate consistent offensive and repetitive foul troubles left them unable to overcome their staggering deficit. Hitting the mark one last time for Scone, Poroto Cambiaso ended his day shooting 56% from the field, while converting seven of his eight penalty attempts to capture the dominant 17-7 victory.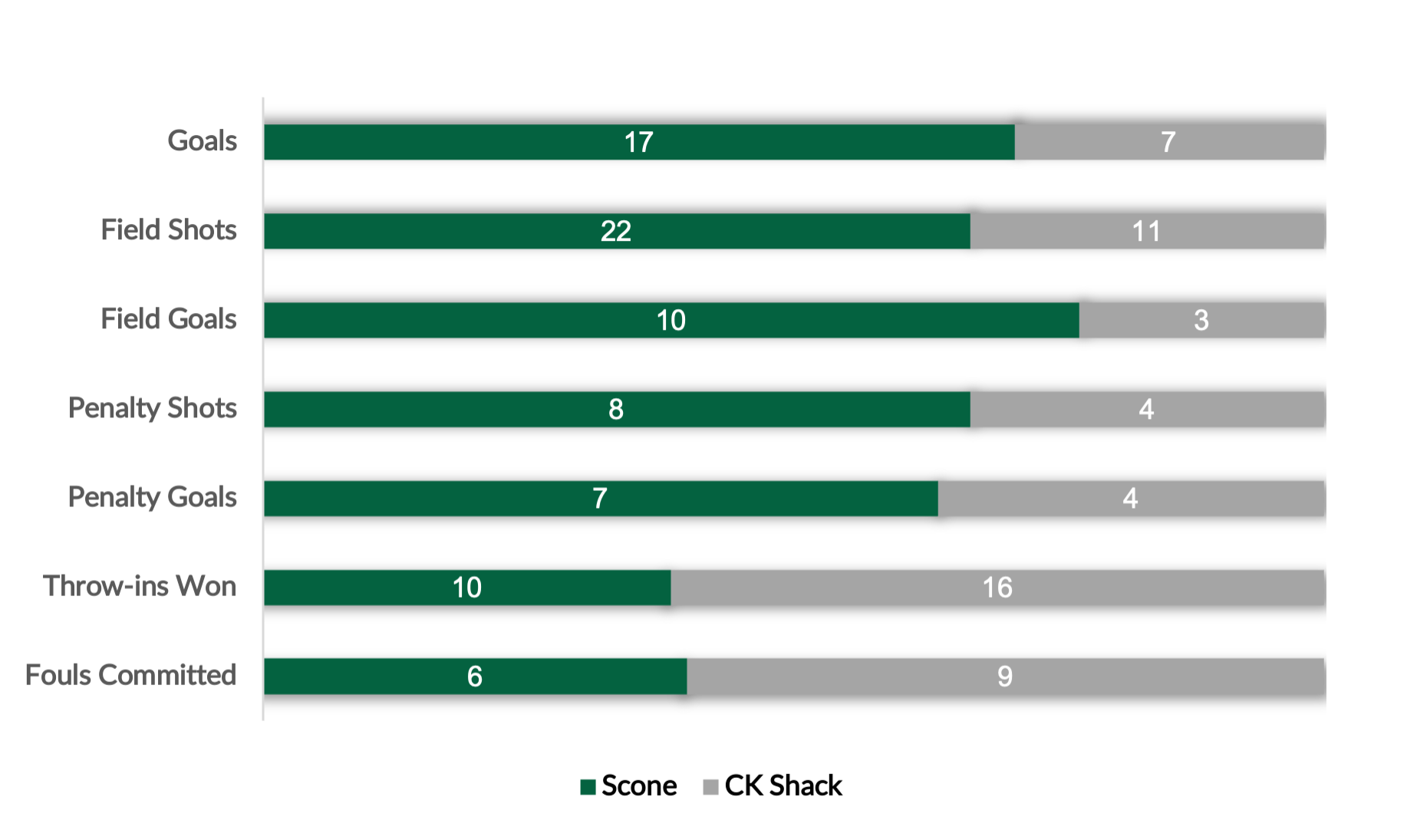 SD Farms and Dutta Corp/Show+ will return to USPA Gold Cup® action tomorrow at 3:00pm ET at International Polo Club Palm Beach (IPC) on Isla Carroll East.
Photo Credit ©Alex Pacheco