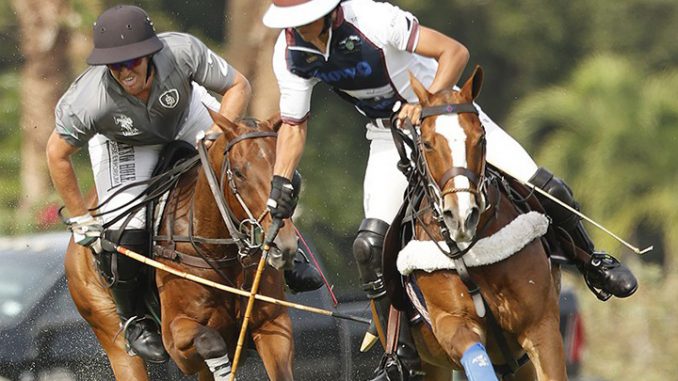 Dutta Corp Show+ Rise in Overtime for USPA Gold Cup® Win
In the lone matchup on Thursday in the USPA Gold Cup® at International Polo Club Palm Beach (IPC), all eyes were on SD Farms and Dutta Corp/Show+ as they battled for the top spot in Bracket III on the Isla Carrol East field. Each entering the game with a 1-0 record, the two balanced teams required overtime where Timmy Dutta found the posts to score the golden goal for the thrilling 13-12 victory.
In a first half defined by fouls, SD Farms and Dutta Corp Show+ exchanged five early goals from the 30-yard line, with Tomas Garcia del Rio accounting for all three of Dutta Corp/Show+'s conversions, while substitutes Felipe "Pipe" Vercellino and Geronimo Obregon made an early impact to each convert for SD Farms. With a total of twenty-six fouls in the contested match, Vercellino easily tapped his second penalty goal through the posts to tie the game 3-all.
Following a choppy start for both teams, Timmy Dutta finally struck for Dutta Corp/Show+, scoring the first field goal of the game. Following a response from SD Farms' Sayyu Dantata, the scoring returned to the penalty line where a sharp shooting Garcia del Rio converted his fourth Penalty 2 conversion in the first half. Trailing 6-4, SD Farms broke through in the third chukker as the new line-up was still looking to find chemistry, led by the efforts of Vercellino's two penalty conversions, with Geronimo Obregon completing an exceptional end to the half to give SD Farms the narrow 8-7 lead at the break.

Converting a total of ten penalty goals combined between the two teams in the first half, the fourth chukker kicked-off with SD Farms and Dutta Corp/Show+ trading penalty goals once more, with Vercellino scoring his second Penalty 4, as Garcia del Rio remained a perfect six for six from the line. Holding onto a narrow one goal lead, Ignacio "Nacho" Novillo Astrada and Obregon gave SD Farms some breathing room on back-to-back goals, but a determined Laprida and Dutta combined for three goals to quickly erase SD Farms' advantage and tie the game 11-all with one chukker remaining. Exchanging goals, Astrada and Dutta left the two evenly matched teams deadlocked at 12-12 as the horn sounded to end regulation.
In a riveting overtime, back-and-forth action produced clean, open play, giving each side multiple opportunities at goal. With SD Farms pinned in their own territory late in the extra chukker, Dutta finally broke away from the pack of strident SD Farms defenders to carry the ball across the line with just six seconds remining on the clock to score the golden goal and deliver the 13-12 victory for Dutta Corp/Show+.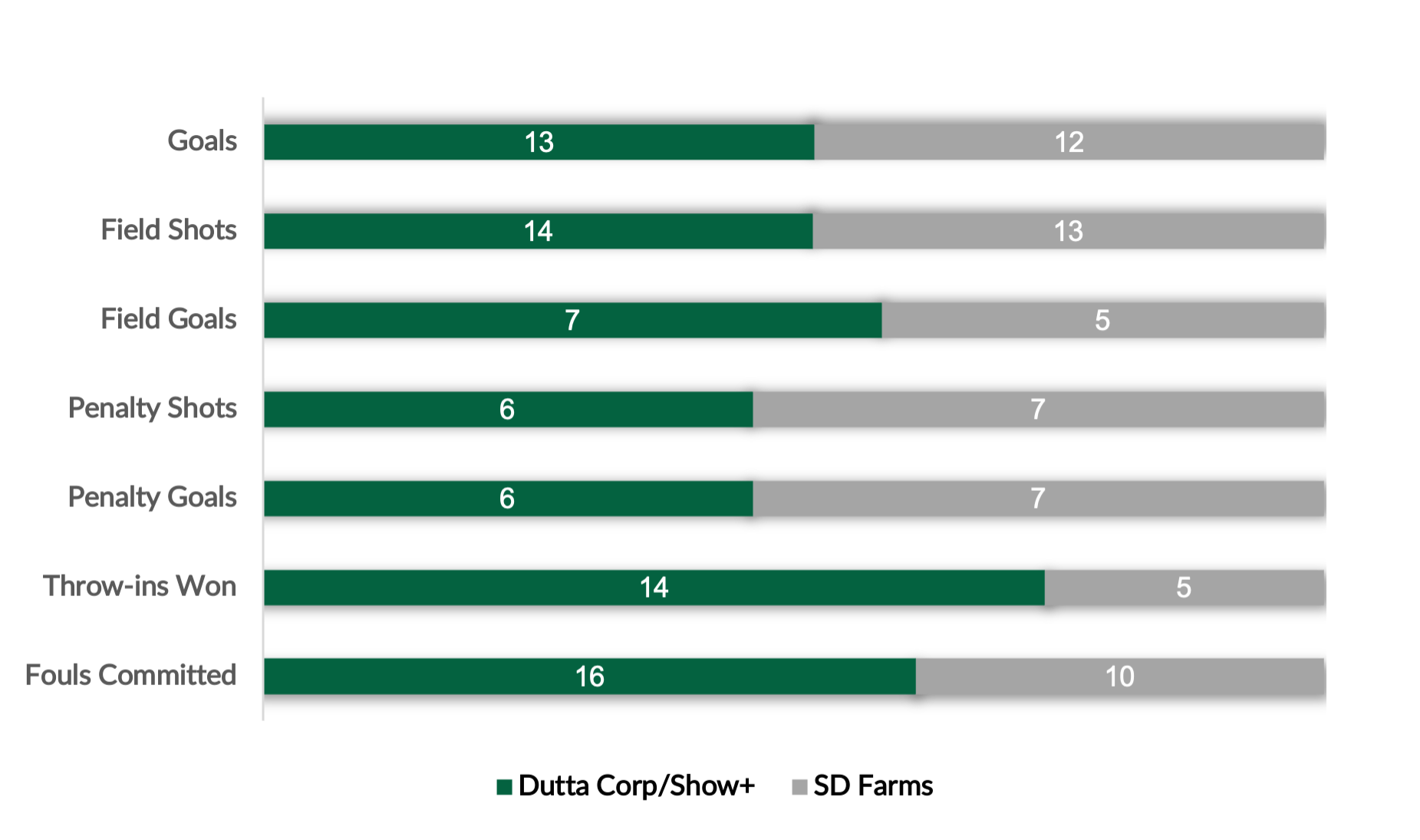 USPA Gold Cup® bracket play will conclude Friday, March 11 at International Polo Club Palm Beach in a doubleheader featuring C.V. Whitney Cup® champions Park Place against Tamera at 11:00am ET on Field 4, followed by La Indiana facing La Elina at 3:00pm ET at Isla Carroll West.
Photo Credit ©Alex Pacheco