Park Place and La Indiana Edge the Competition in USPA Gold Cup Victories®
Concluding bracket play in the USPA Gold Cup® at the International Polo Club Palm Beach (IPC), Friday's doubleheader began on Field 4, as Park Place's efficient shooting and strong team play proved crucial as they managed to stave off a late resurgence from Tamera to hold on for the 13-10 win. Reconvening on Isla Carroll West for the second half of the doubleheader, La Indiana and La Elina's high powered back-and-forth play took the match down to the final chukker, with La Indiana's Lucas "Luckitas" Criado Jr. scoring twice in the final minutes of regulation to seize the 12-10 victory.
Awarded one goal on handicap, Tamera made the most of their early advantage with a quick goal from Diego Cavanagh to assert an early 2-0 lead. Coming off an electric nine-goal performance in their previous win against La Elina, Park Place's captain Hilario Ulloa once again led the charge, answering a strong Tamera team with three consecutive goals, including two conversions from the penalty line. Cavanagh and Ulloa continued to exchange goals in the first half with Ulloa surpassing the fifty-goal milestone in the GAUNTLET to lead all players in scoring. Finding synergy with teammate Juan Britos, Ulloa managed to keep Tamera defenders on their heels in open play, as Britos drove to the goal to double up Tamera on the scoreboard and take a comfortable 6-3 lead into the break.

Emerging from the half with confidence in their established team chemistry, Park Place continued to move the ball down the field with speed and efficiency to account for another three goals in the fourth chukker, with Ulloa converting another two penalties. Keeping his team within striking distance, Cavanagh remained the sole scorer for Tamera through the fourth chukker, adding two more from the field to cut the deficit to four goals. Following a Penalty 1 drawn by Segundo Saravi, Tamara's offense resurged in the fifth, kick-starting a run of four unanswered goals, with Magoo Laprida adding his name to the scoreboard, aiding the phenomenal team effort to pull Tamera back even with Park Place 9-all.
Feeling the pressure of a propelling Tamera, Park Place turned back to their sharp shooting duo of Ulloa and Britos to re-gain the upper hand in the match. Adding another three goals to his total, thanks to a brilliant assist from Britos, Ulloa and his Park Place team raced back ahead with a 12-9 advantage. Despite Alejandro Poma scoring his first goal of the tournament for Tamera, the comeback ultimately fell short where a final response from Cody Ellis sealed the 13-10 victory to keep Park Place undefeated.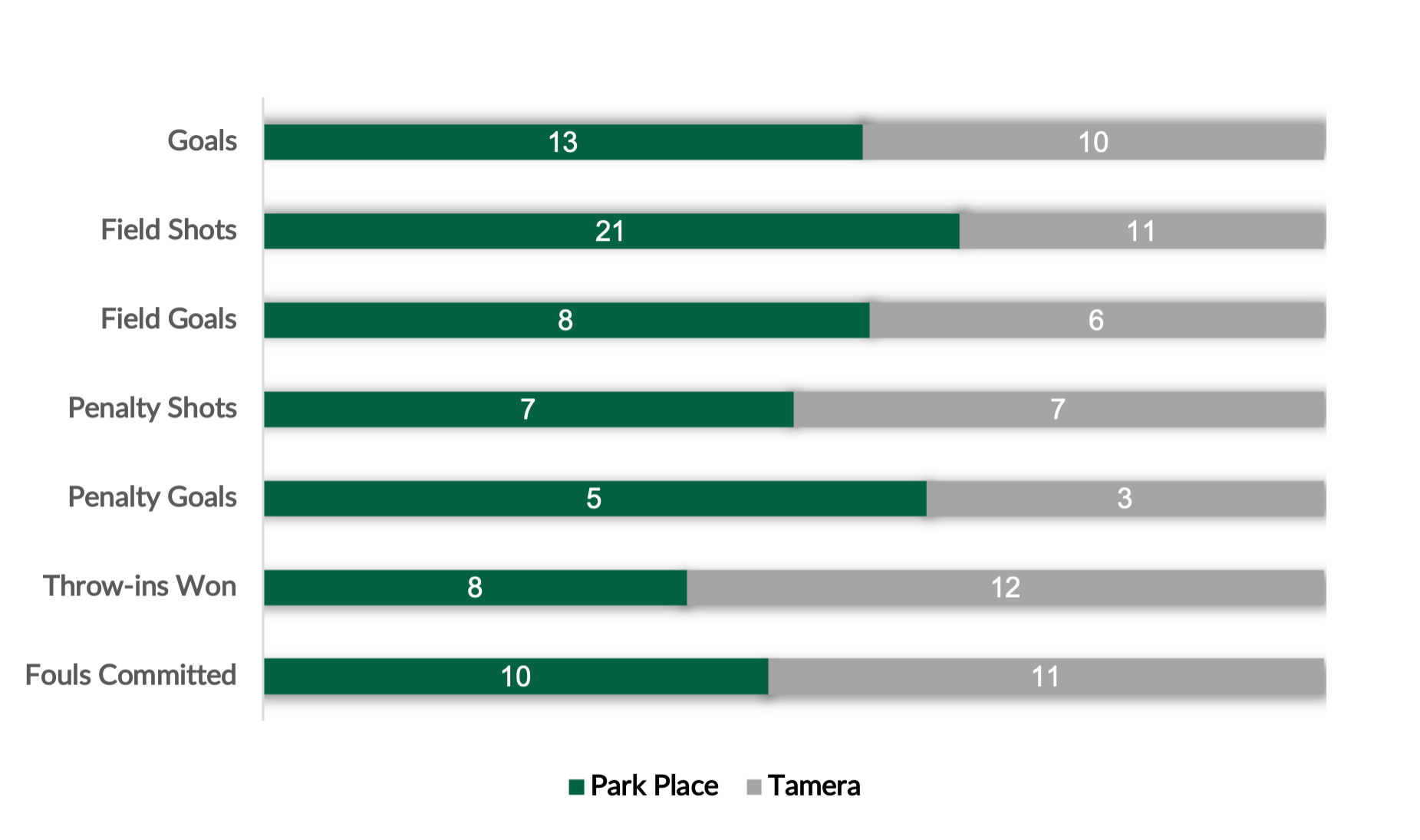 Following a spectacular overtime victory against Tamera in their first game of bracket play, La Indiana sought to continue their offensive success in the second match of the doubleheader against a La Elina team searching for their first victory. La Indiana began with one goal on handicap, but 10-goaler Sapo Caset immediately offset La Indiana's advantage on a quick Penalty 2 conversion. Scoring his first goal of the tournament, Jared Zenni hit the ball through the posts with Caset quickly following with two more goals from the line. Trading fouls through the first half, with nine penalty goals combined between the two teams, La Elina sent La Indiana's leading scorer Criado Jr. to the line for four successful conversions in the first half. Finally finding success in open play, Criado Jr. hit his first from the field, followed by another from Mariano Aguerre to give La Indiana a narrow 7-6 lead at the half.

Remaining within one goal of each other and matching offensive drives stride for stride, La Indiana and La Elina traded goals once more, with three coming off the mallet of Criado Jr. La Elina continued to provide a response after a Penalty 1 drawn by Nachi Viana, preceded two goals from Zenni and Caset to keep the contested match deadlocked at 10-all. With the possibility of a second overtime for La Indiana imminent, Criado Jr. broke free on the field for back-to-back drives to end the day with a spectacular ten goal effort, to cement the 12-10 win for La Indiana.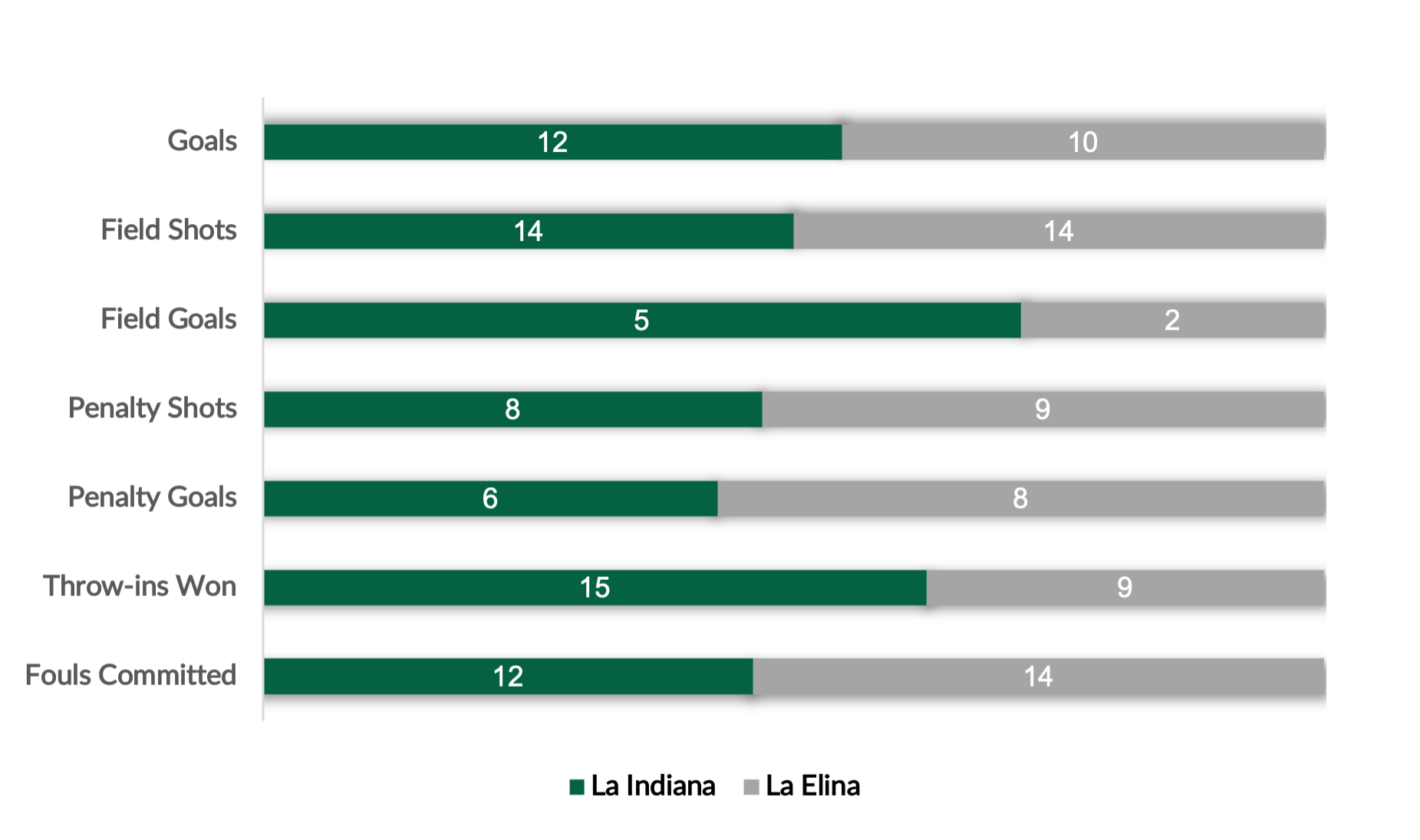 Playoff action in the USPA Gold Cup® begins Sunday, March 13 in the Feature Game of the Week between SD Farms and Old Hickory Bourbon/Airstream on U.S. Polo Assn. Field 1.
Photo Credit ©Alex Pacheco